Higher Education
A look at higher-education revenue in Oklahoma
November 6, 2019
Curtis Shelton
With the new school year underway and the 2020 legislative session approaching, now's a good time to take a look at how higher education's funding has changed over the last decade.

Over the last decade or so, Oklahoma's higher education budget has been steadily increasing. Many higher education officials have lamented slashed budgets, but tuition and fee increases have actually resulted in a net increase in total revenue for higher education over the last decade. Only in the last few years has spending been slowed through cost reductions by universities and fiscal restraint from the state legislature.
State appropriations to higher education, when adjusted for inflation, fell by $180 million between 2008 and 2011, then hovered over $1 billion for the next five years. It wasn't until 2017 that state appropriations received a significant cut. Since then, state appropriations fell to $777 million, 39 percent less than in 2008. It should be noted that the last legislative session saw a 3 percent increase to $802 million for higher education.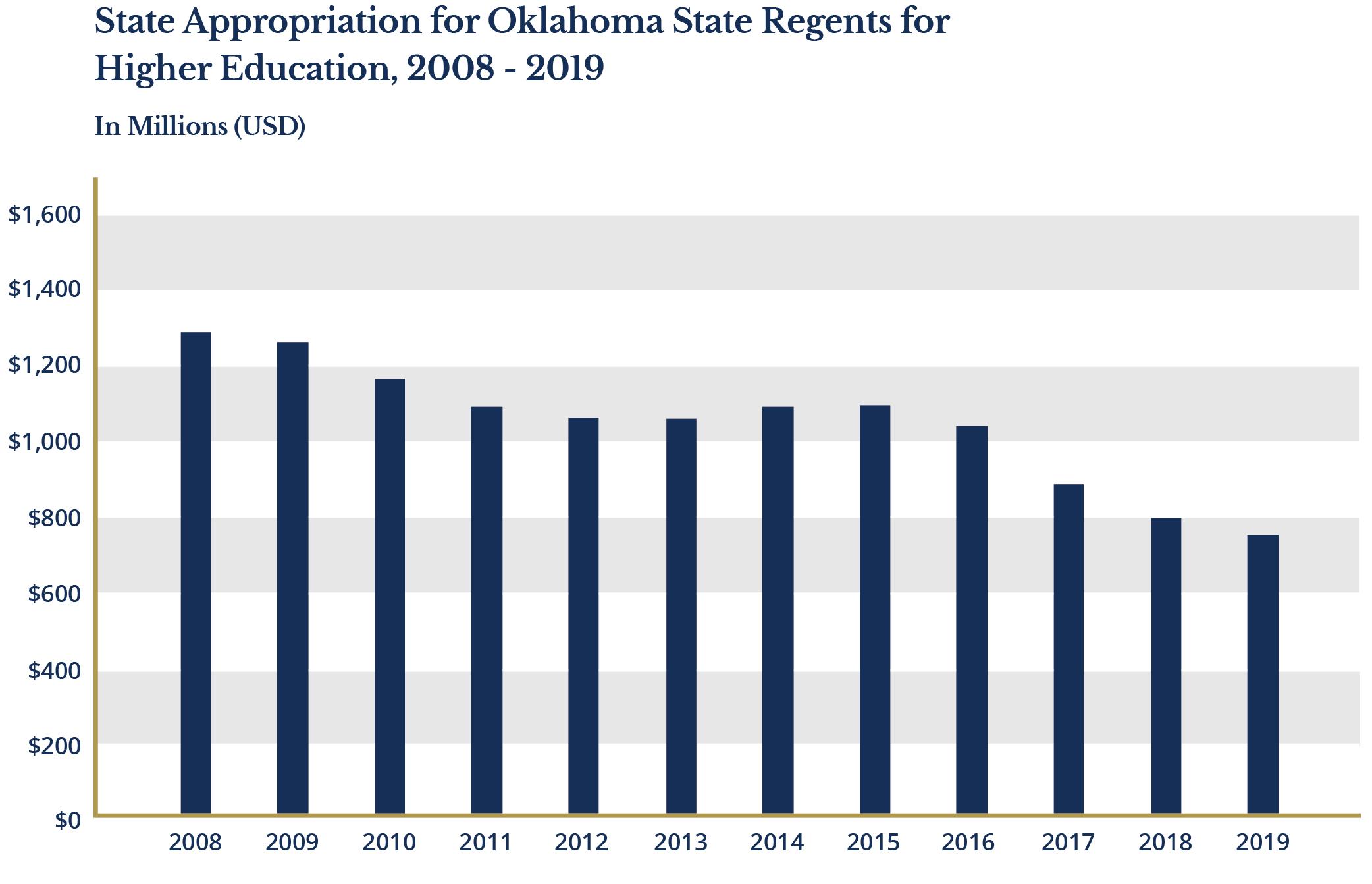 Sources: Oklahoma Office of Management and Enterprise Services, Comprehensive Annual Financial Reports; Bureau of Labor Statistics, CPI inflation calculator

While appropriations fell by 39 percent over the last 12 years, revenue from tuition and fees has grown by 65 percent. Since fiscal year 2008, revenue from tuition and fees increased from $815 million to $1.34 billion in fiscal year 2019.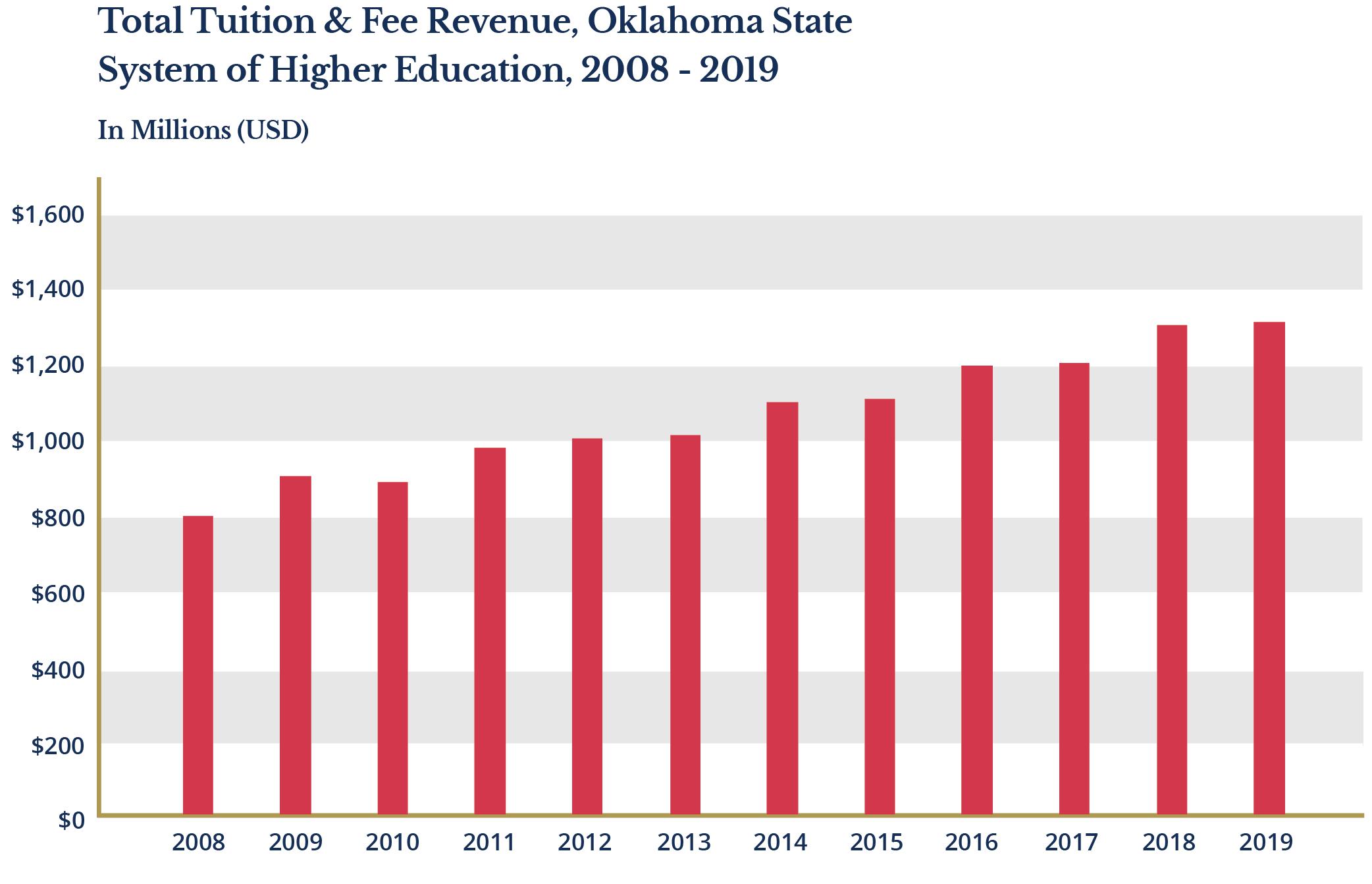 Sources: Oklahoma State Regents for Higher Education, Education and General Budgets Summary and Analysis; Bureau of Labor Statistics, CPI inflation calculator
In all, total revenue for the Oklahoma state system of higher education has grown by 9 percent since 2008, from $2.2 billion to $2.4 billion.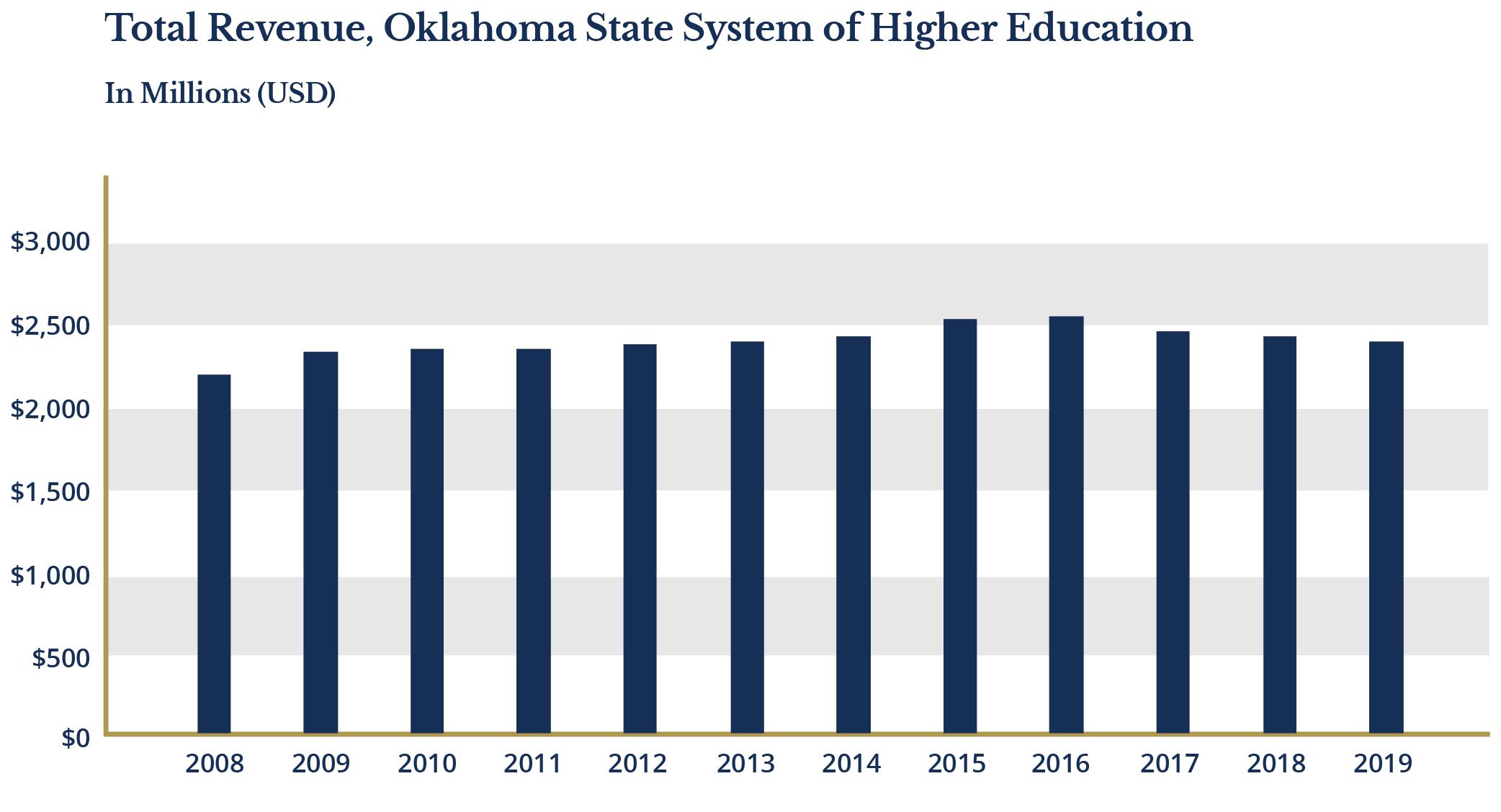 Sources: Oklahoma State Regents for Higher Education, Education and General Budgets Summary and Analysis; Bureau of Labor Statistics, CPI inflation calculator