Budget & Tax, Education
Moore per-student revenue increasing
December 18, 2020
Curtis Shelton
Moore Public Schools (MPS) has seen steady enrollment growth throughout the past decade, with the student count growing by nearly 14 percent since 2010.
During that same period, total revenue for MPS grew by 21 percent. Thus, per-pupil revenue has grown by almost 7 percent since 2010, from $12,465 to $13,303. That revenue would result in $332,575 for a classroom of 25 students. The average salary for a Moore public school teacher is $57,191.
In 2009 there was a massive flood of federal money to Oklahoma schools because of the Great Recession. Since 2010 federal dollars have decreased by 33 percent. This means revenue increases have come from state and local sources.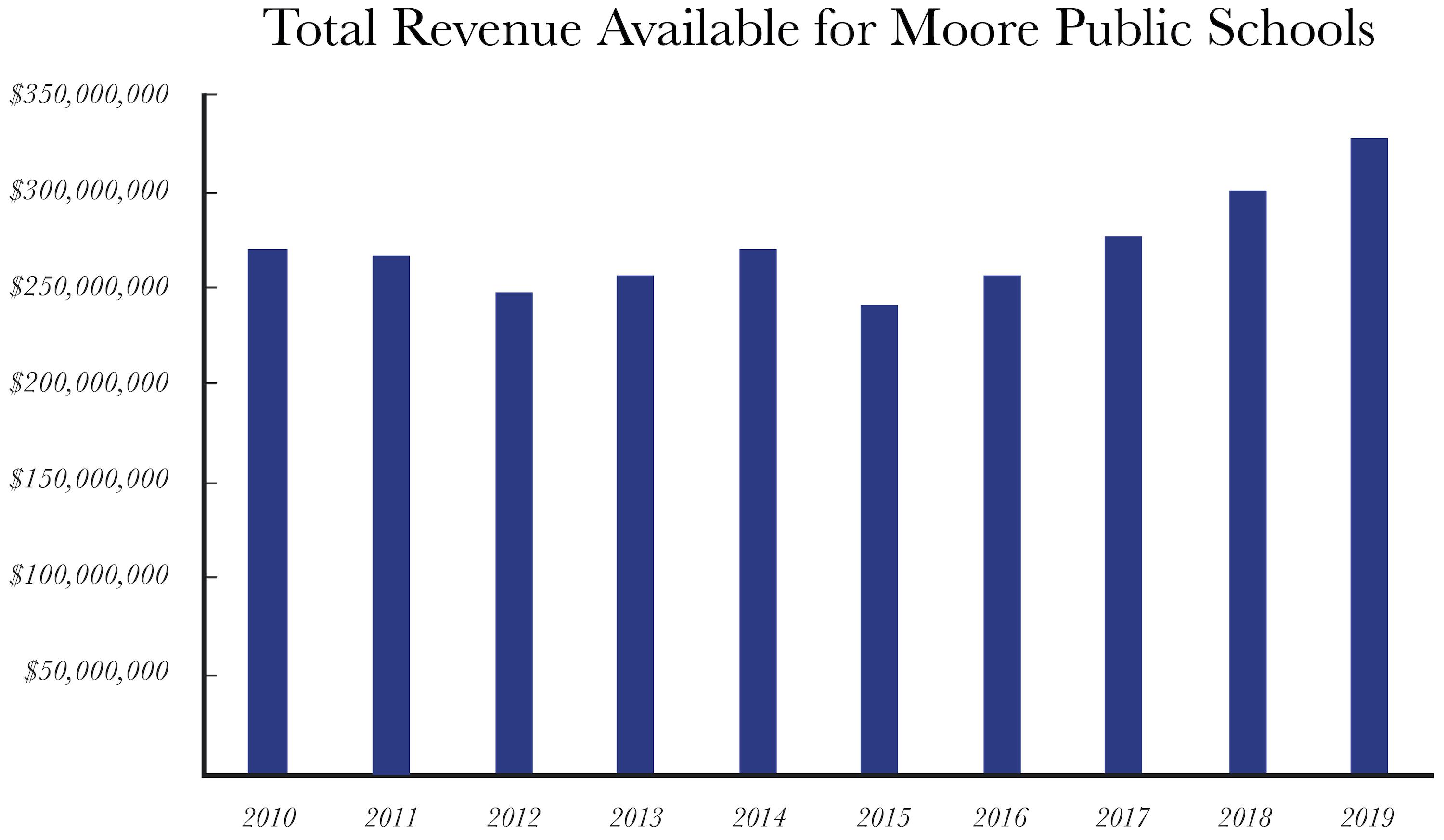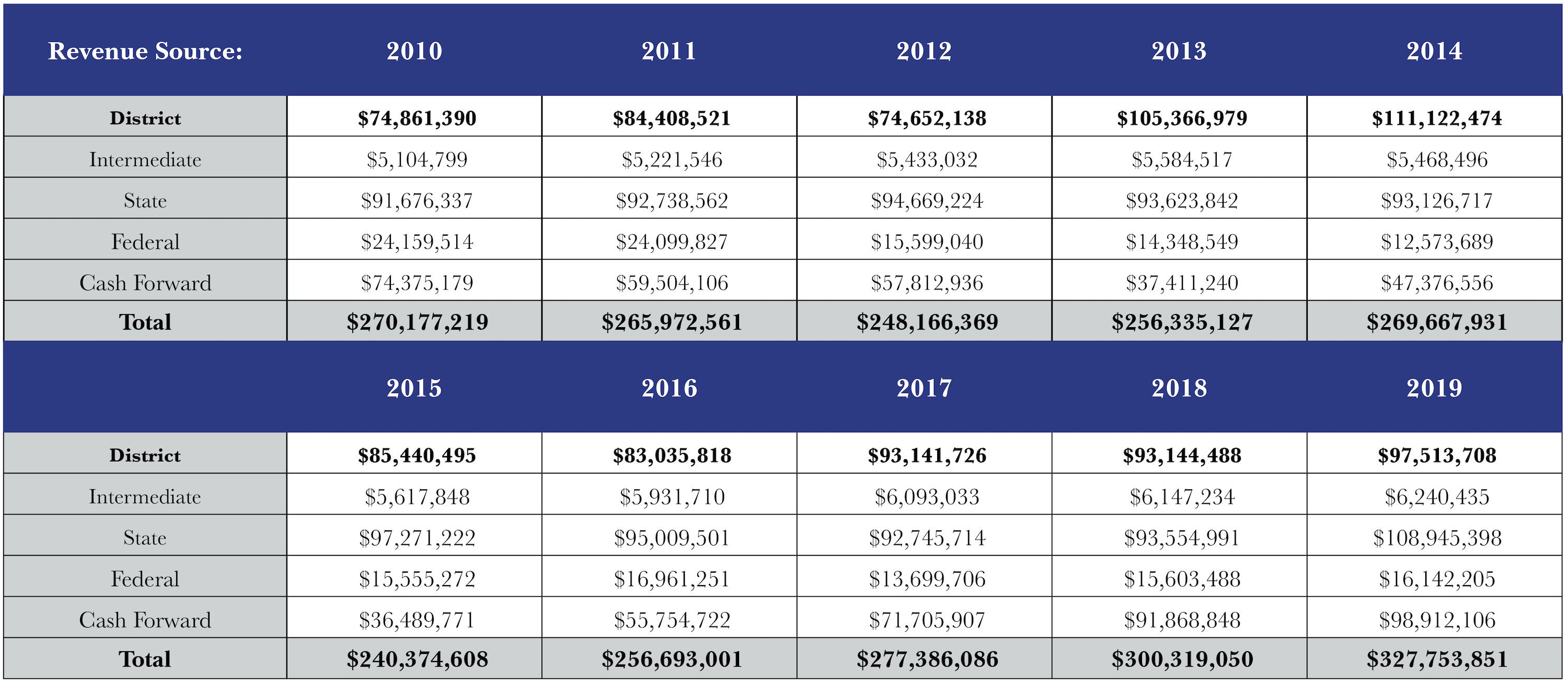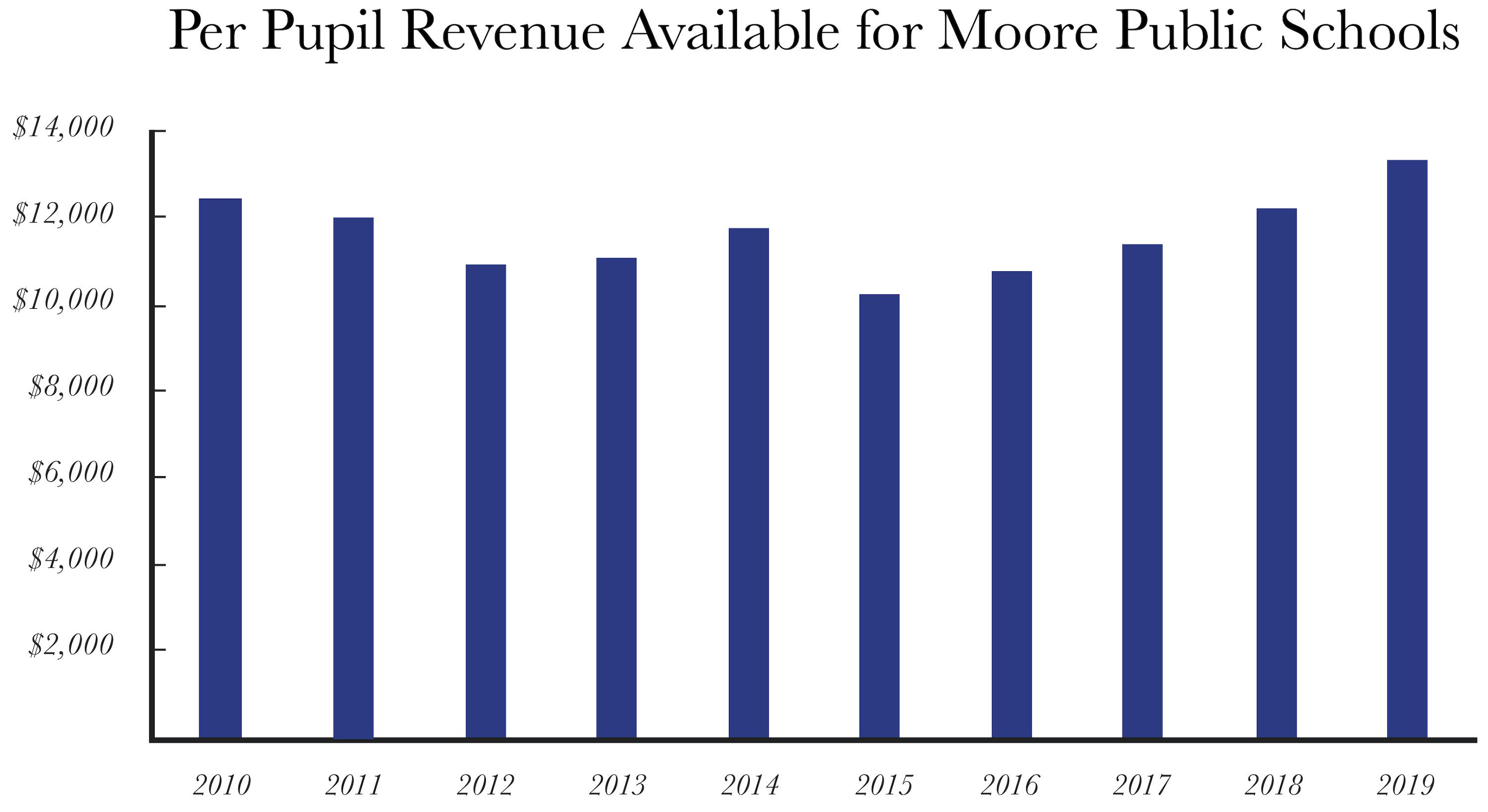 Sources: Oklahoma State Department of Education District Reports; inflation adjustments by author to 2020 dollars using the CPI inflation calculator
Despite the increase in per-pupil funding, the share of that funding devoted to instructional spending has declined. Spending on instruction as a share of total spending has fallen from 47 percent in 2010 to 41 percent in 2019.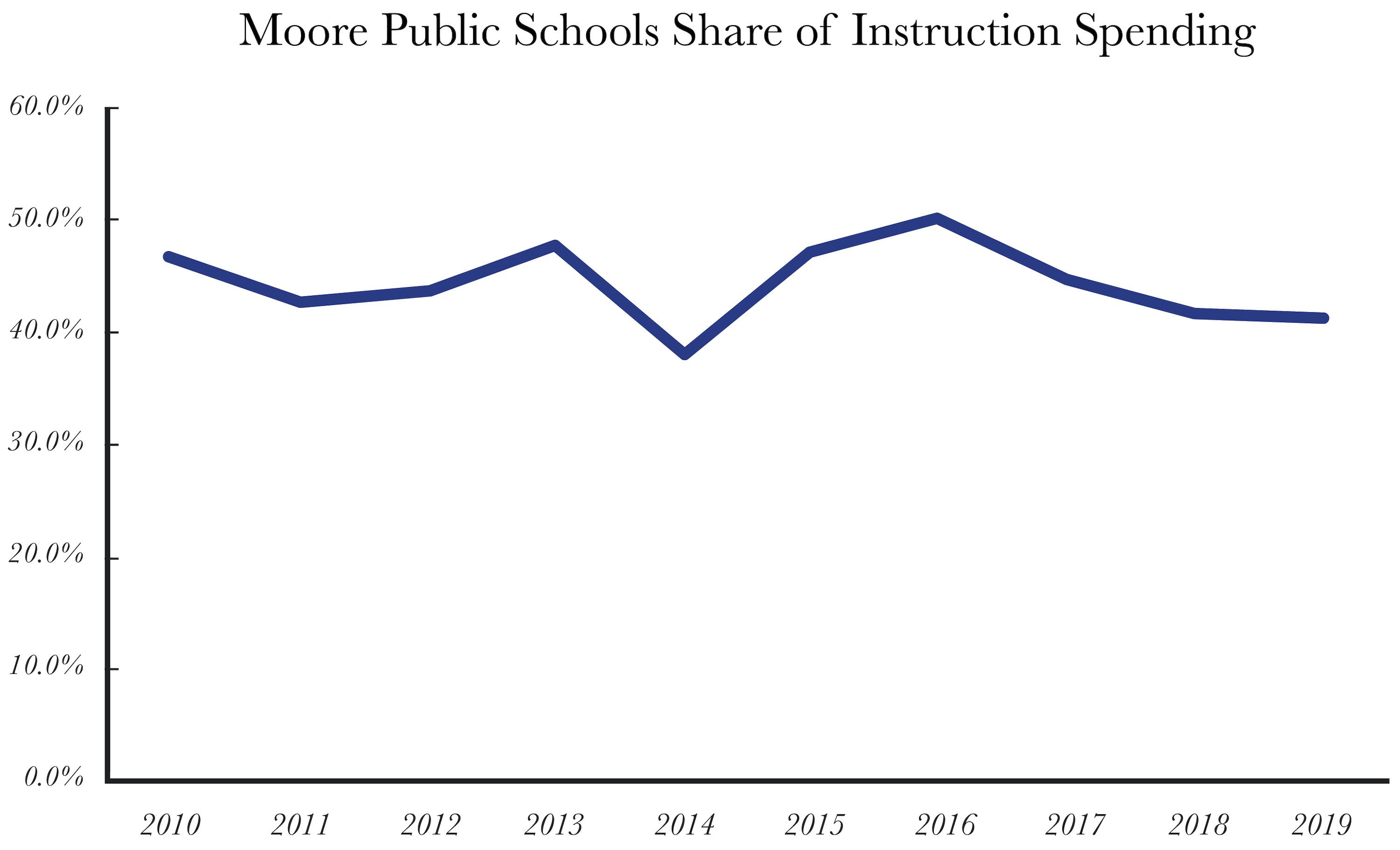 Sources: Oklahoma State Department of Education District Reports; inflation adjustments by author to 2020 dollars using the CPI inflation calculator
(Image: Google Maps/Google Earth)