Budget & Tax, Economy
To spur labor participation, remove the penalty on work
August 11, 2021
Curtis Shelton
For the past 18 months, much discussion at the state Capitol has centered on how to respond to Covid-19. What should be done to directly assist the healthcare sector? How much should the government restrict freedom and economic opportunity?
Oklahoma took a less restrictive approach than most states. A majority of restrictions were lifted by June of 2020, but Gov. Kevin Stitt didn't end expanded unemployment benefit payments until May of 2021. Expanded benefits remove an incentive for people to look for work. Still, removing the benefits won't lead to long-term growth.
Before the pandemic hit, Oklahoma's unemployment rate was 3.1 percent. It had been hovering at that level since the beginning of 2019. At 3.1 percent, the Oklahoma rate was half of a percentage point lower than the national average. In April of 2020, the jobless rate in Oklahoma shot up to 13 percent; the national average then was 14.8 percent.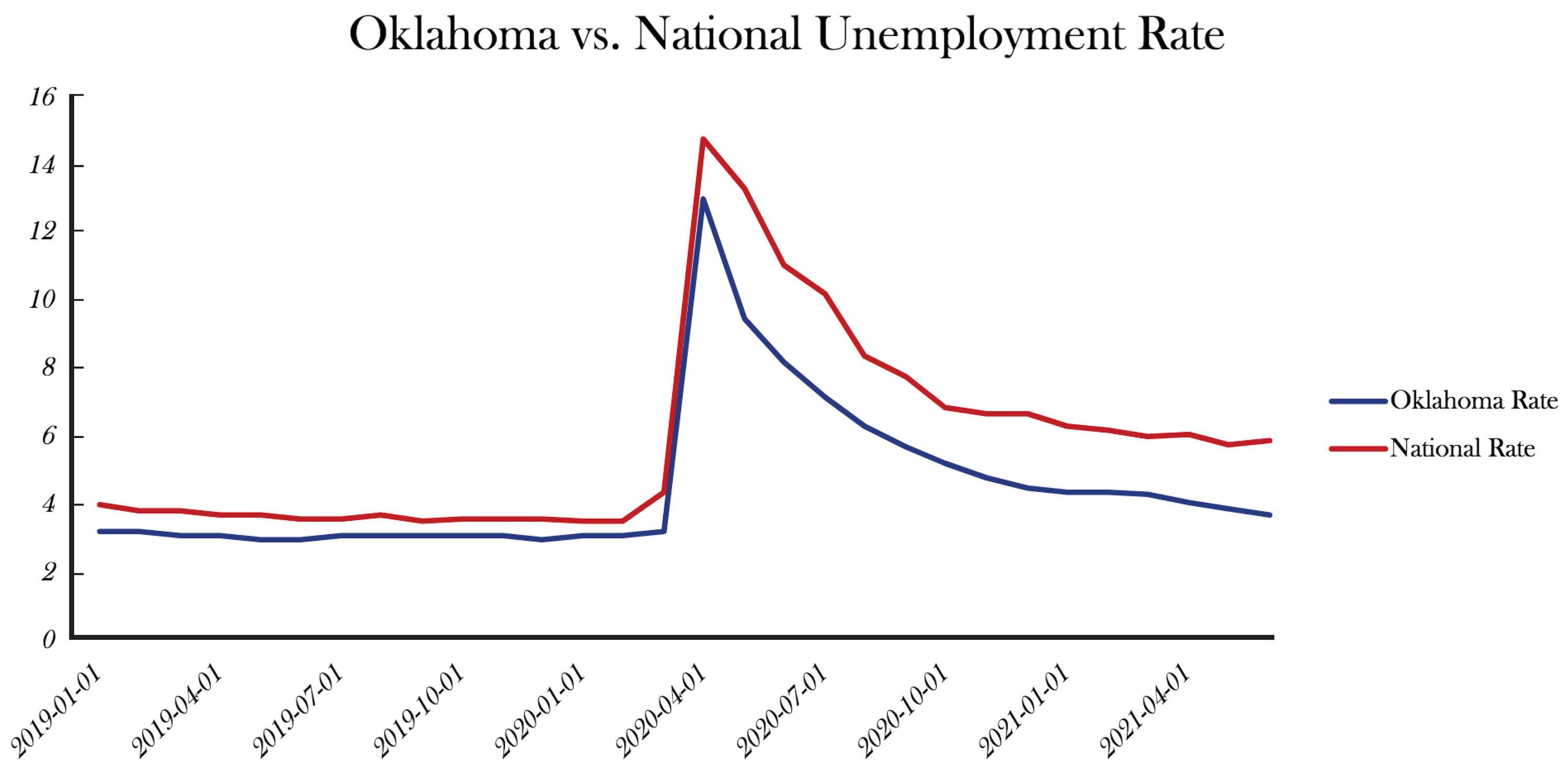 Source: Federal Reserve Bank of St. Louis
Since then, Oklahoma's unemployment rate has rebounded at a relatively faster clip than the rest of the country. By the end of 2020 the rate was 4.5 percent (compared to 6.7 percent nationally). It continued to fall to 3.7 percent, according to the latest data from the Federal Reserve Bank of St. Louis. The national rate is still nearly 6 percent.
While there is still room for the jobless rate to fall, another economic metric shows Oklahoma's labor market may have already returned to pre-pandemic levels. Oklahoma often has a better unemployment rate than the rest of the country, but when it comes to the state's labor participation rate, the opposite is true. Oklahoma's participation rate had been just under 61 percent for much of the year before the pandemic while the national average was just over 63 percent.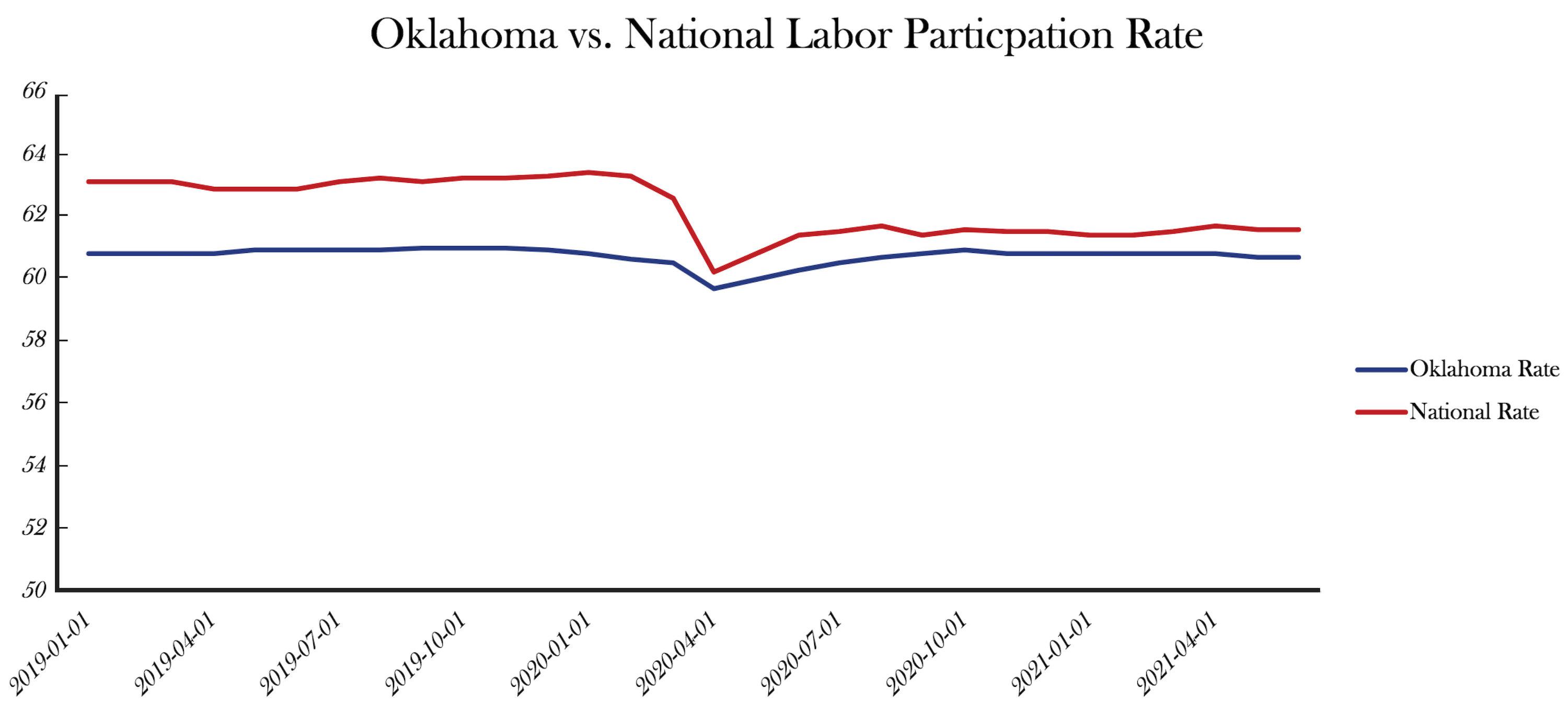 Source: Federal Reserve Bank of St. Louis
The participation rate for the rest of the country is still below pre-pandemic levels, but Oklahoma's rate rebounded rather quickly. By September of 2020 the participation rate was back up to 60.8 percent.
So, while Oklahoma may have plenty of jobs for those looking to work, the state struggles in encouraging people to enter the workforce. This is not a new problem created by the pandemic. It will take some visionary thinking to solve.
The best way forward would be removing the state's penalty on work, the state income tax. This would benefit employers and employees alike while spurring growth throughout the state, not just in one sector or another. State leaders should avoid the temptation of targeted subsidies for specific industries or companies. Instead, a holistic approach that focuses on growing the economy as a whole and encourages entrepreneurship should be the goal.