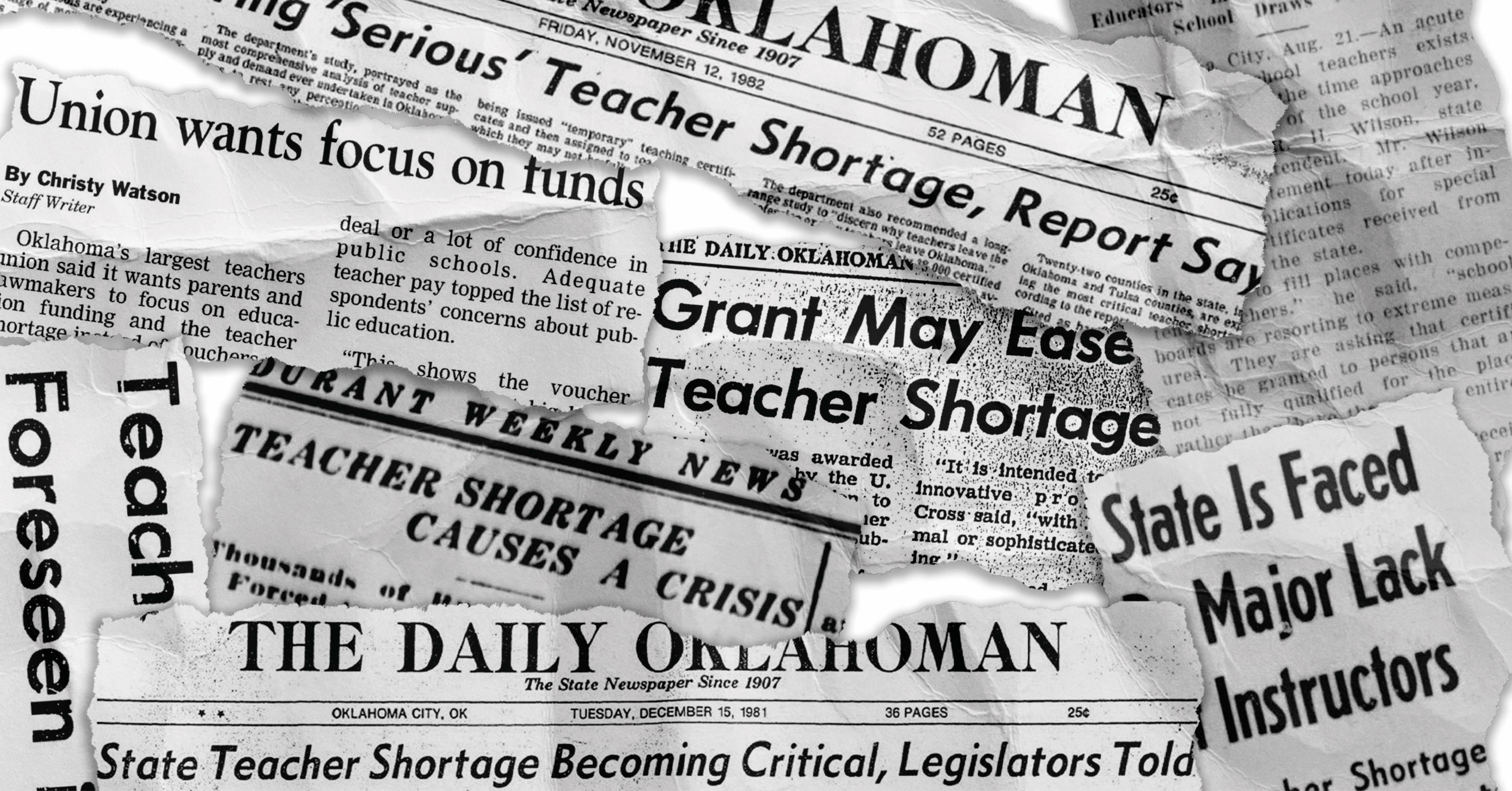 Education , Economy
Curtis Shelton | September 12, 2022
A closer look at the teacher shortage
Curtis Shelton
Headlines declaring a teacher shortage are showing up in Oklahoma—again.
This is nothing new. The headlines "Teacher Shortage in State Predicted" and "Teacher Shortage Is Threatening" appeared in Oklahoma City and Tulsa—in 1919 and 1920.
"Alarming stories about a lack of teachers are nothing new," Mike Antonucci reported last month ("'Teacher Shortage'—A History Told in Numbers, and Decades"). "The current panic is unusual only in its intensity."
While this isn't the first time (nor will it be the last time) a warning of a teacher shortage makes the rounds, what does the actual data say about the teacher workforce?
According to the Oklahoma State Department of Education, there are 2,831 more public school teachers than there were a decade ago. That is a 7 percent increase. Over that same time period, the number of students enrolled grew by 4.2 percent. This resulted in a small drop in the student teacher ratio over the last decade.
Sources: Oklahoma Cost Accounting System; Oklahoma State Department of Education
The U.S. Bureau of Labor Statistics offers similar findings when including all teachers, public or private, with the number of teachers in Oklahoma growing by 6 percent in the last decade. In fact, according to BLS data, the share of Oklahomans who choose teaching as a profession has grown. Overall employment in Oklahoma has grown only 1.8 percent, compared to the 6 percent growth in the teacher workforce during the last decade.
While there may be unfilled positions in certain school districts, that does not make the hiring problem unique to public schools. Oklahoma's workforce has 60,000 fewer jobs than it did in 2019. Teaching makes up less than 1.5 percent of those jobs.
Before the pandemic, Oklahoma's overall workforce had grown by 5.7 percent while the number of teachers had grown by 8.5 percent since 2012. In the last two years, the overall workforce has declined by 3.7 percent while the number of teachers fell by 2.8 percent. This is unsurprising as school operations were shifted online rather than shut down like other industries such as dining. BLS data shows that wait-staff has declined by nearly 8 percent in Oklahoma since 2019.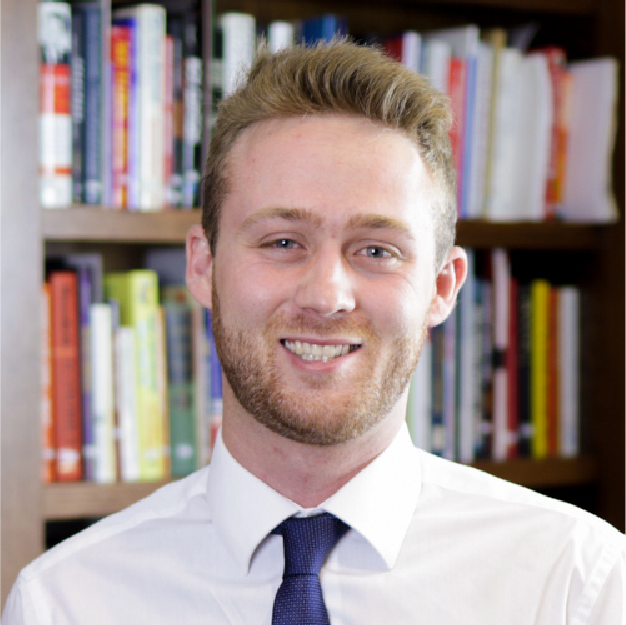 Curtis Shelton
Policy Research Fellow
Curtis Shelton currently serves as a policy research fellow for OCPA with a focus on fiscal policy. Curtis graduated Oklahoma State University in 2016 with a Bachelors of Arts in Finance. Previously, he served as a summer intern at OCPA and spent time as a staff accountant for Sutherland Global Services.