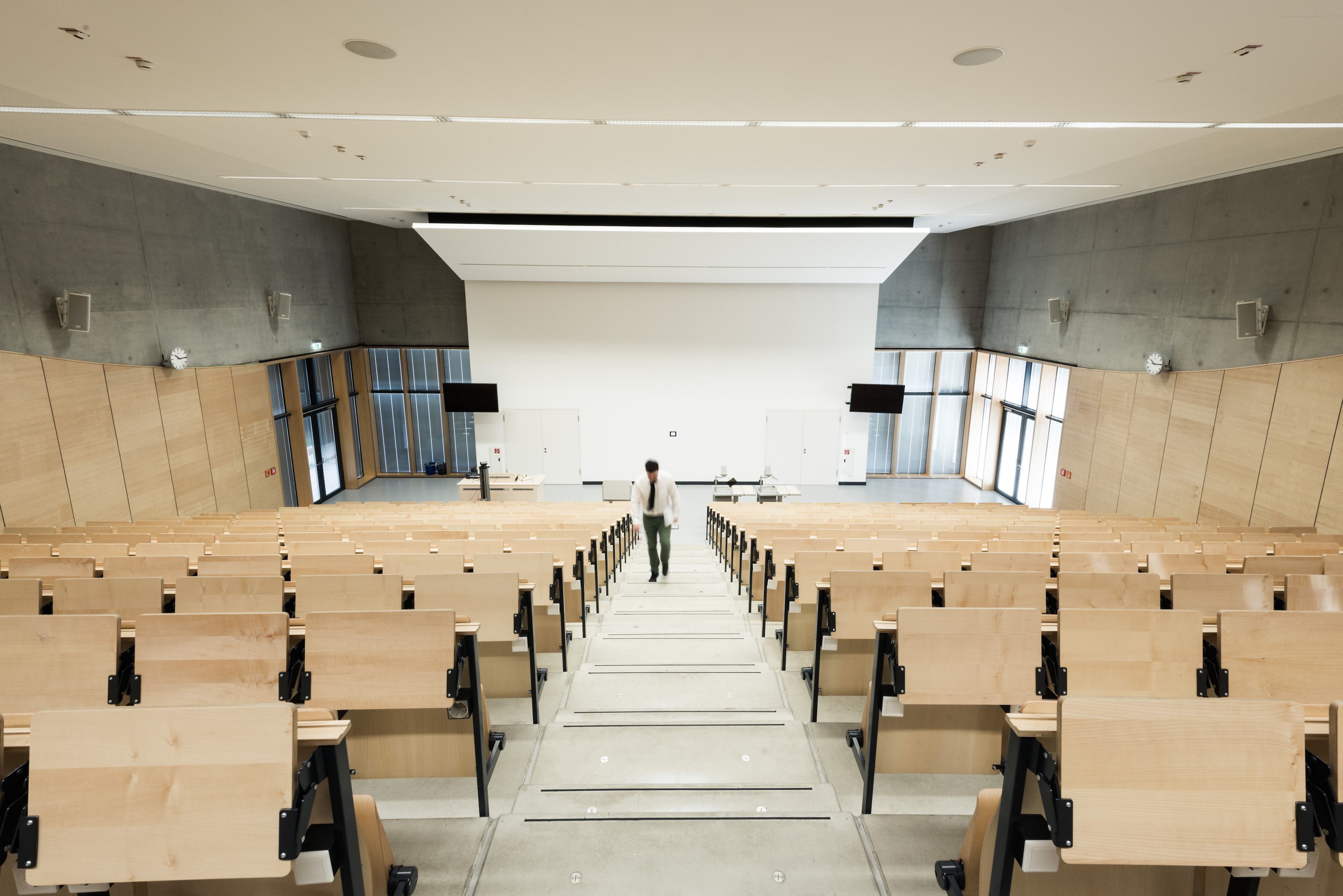 Higher Education
Mike Brake | December 13, 2021
BIPOC+ and LGBTQ: Oklahoma higher ed is hiring
Mike Brake
Though we can't quite match Ohio State University, which has 132 diversity bureaucrats at a payroll cost of $13.4 million, Oklahoma's higher education system has its own diversity-bloat problem.

OU and OSU, for example, each have more diversity personnel than history faculty—and the bureaucracy continues to swell. The latest example: OU's Jeannine Rainbolt College of Education is looking to hire an Associate Dean for Diversity, Equity, Inclusion, and Community Engagement who is in synch with the college's aspiration "to become a diverse and inclusive community of learners who engage in transformative scholarship with and in communities to advance justice and promote human dignity."

The people churned out by the ed school are to be "future educational leaders to transform educational systems and larger social orders." This new associate dean must have "a critical understanding of structural oppression in educational and social institutions." And of course, the associate dean must be "intersecting with anti-racism, anti-oppression, equity, and justice in education."
​Over in the Helmerich School of Drama, OU is looking to hire an Assistant Professor of Performance. Of course, applicants must submit a diversity, equity, and inclusion statement and also be in tune with the land-acknowledgement statement, which specifies that the very soil where tomorrow's actors and actresses are being trained was once Indian land, and don't we all feel deeply ashamed about that? I think it goes without saying that "BIPOC+ [Black, Indigenous, and People of Color] applicants are strongly encouraged."

In addition, OU is looking to hire an Assistant or Associate Professor of Psychology to study childhood well-being with (naturally) "a focus on equity." Unsurprisingly, "we strongly encourage applications from women, members of minority groups, veterans, those with disabilities, the LGBTQ community, and all others who are committed to excellence, inclusion, and diversity."

​OU is also looking to hire a Dean of the Honors College who "will further justice, diversity, equity, and inclusion initiatives at all levels of the College." Among the qualifications: "Demonstrated experience with diversity, equity, and inclusivity initiatives." And, just in case you missed it the first time: "The College welcomes candidates from all backgrounds and whose experience has prepared them to support and contribute to our commitment to diversity."

"The University of Oklahoma is committed to achieving a diverse, equitable, and inclusive university community," the school reminds us in a job posting for an Associate or Full Professor of Geography and Environmental Sustainability. Each applicant is required to submit a statement summarizing the applicant's "understanding, experience, and plans for contributing to diversity, equity, and inclusion efforts through research, teaching, and/or service."

"The University recognizes that fostering an inclusive environment for all, with particular attention to the needs of historically marginalized populations, is vital to the pursuit of excellence in all aspects of our institutional mission," the job announcement states. But beware! "We acknowledge that the University of Oklahoma is on the traditional lands of the Caddo Nation and the Wichita and Affiliated Tribes" and that the campus once served as "a hunting ground."

More in this series:
Mike Brake is a journalist and writer who recently authored a centennial history of Putnam City Schools. A former reporter at The Oklahoman (his coverage of the moon landing earned a front-page byline on July 21, 1969), he served as chief writer for Gov. Frank Keating and for Lt. Gov. and Congresswoman Mary Fallin. He has also served as an adjunct instructor at OSU-OKC, and currently serves as public information officer for Oklahoma County Commissioner Brian Maughan.