Budget & Tax
Trent England | October 5, 2017
Cost Avoidance #11: Time to reform TSET
Trent England
#11) Time to reform TSET: Stop Spending on Night Clubs, Billboards, and Overpaid Executives
The Tobacco Settlement Endowment Trust was set up to help Oklahomans stop smoking and to pay for smoking-related healthcare, but it has lost its way.

Today, TSET pays for billboard campaigns about drinking water, invents executive jobs, and promotes seedy night clubs. Rather than stick to its original mission to help people, it wastes money and even promotes drinking and other risky behaviors so long as no cigarettes are involved. This makes no sense.

Or maybe it does make sense that a government agency with more money than it knows what to do with would wind up wasting it.

Jonathan Small has pointed out that TSET can be tapped to fund critical state health care needs without taking anything away from their current programs. This recommended reform would require a vote of the people to amend the Oklahoma Constitution.
All future payments to the Tobacco Settlement Endowment Trust from the Master Settlement agreement would be directed to a rural healthcare infrastructure fund. This fund would be used for the cost of health care reimbursement to rural areas that struggle with revenue stream diversity for their hospitals and have suffered actual dollar losses. The fund would also be used to fund the Physician Manpower Training Commission and shore up nursing home provider rates. This would not change any of TSET's current activity and would allow them to keep their existing endowment, earnings and current commitments. Annual settlement payments to the endowment are approximately $57 million. Shifting those funds to these new initiatives will allow for replacing funds that will be cut from the unsustainable Medicaid budget to prevent unwarranted tax increases on Oklahomans.
Because it would require a vote of the people, this reform would not immediately produce revenue for this budget. But it would free up about $50 million per year in revenue, rather than demanding more from taxpayers.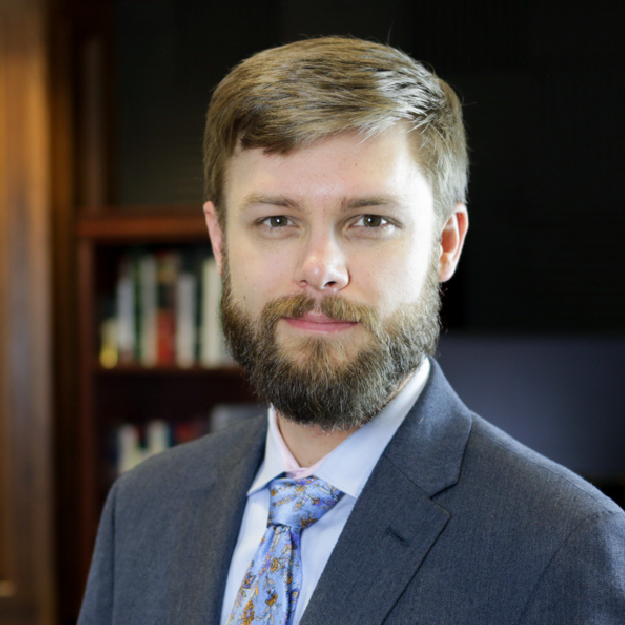 Trent England
David and Ann Brown Distinguished Fellow
Trent England is the David and Ann Brown Distinguished Fellow at the Oklahoma Council of Public Affairs, where he previously served as executive vice president. He is also the founder and executive director of Save Our States, which educates Americans about the importance of the Electoral College. England is a producer of the feature-length documentary "Safeguard: An Electoral College Story." He has appeared three times on Fox & Friends and is a frequent guest on media programs from coast to coast. He is the author of Why We Must Defend the Electoral College and a contributor to The Heritage Guide to the Constitution and One Nation Under Arrest: How Crazy Laws, Rogue Prosecutors, and Activist Judges Threaten Your Liberty. His writing has also appeared in the Wall Street Journal, USA Today, Washington Times, Hillsdale College's Imprimis speech digest, and other publications. Trent formerly hosted morning drive-time radio in Oklahoma City and has filled for various radio hosts including Ben Shapiro. A former legal policy analyst at The Heritage Foundation, he holds a law degree from The George Mason University School of Law and a bachelor of arts in government from Claremont McKenna College.