Higher Education
Trent England | June 23, 2017
David Boren, Don Betz should correct the record
Trent England
It sounds terrible: "Continued cuts in state funding have landed Oklahoma dead last in the nation when it comes to state tax support for higher education, the 2017 Grapevine study shows." Presidents Don Betz of the University of Central Oklahoma and David Boren of the University of Oklahoma both repeated the claim. Betz alleged Oklahoma has "been flirting with that ranking for some time." Boren used it to convince his board of regents to adopt a tuition increase.

Except none of this is true. It isn't even close.

The 2017 Grapevine study shows that 19 other states spend less on higher education than Oklahoma. Try to make it a more apples-to-apples comparison by factoring in different costs of living and our state jumps into the middle of the pack.

Yesterday, OCPA President Jonathan Small sent a letter to two Oklahoma university presidents to correct the record on claims about state funding to higher education. As you can see below, The Oklahoman already corrected the record in print yesterday. Hopefully our university presidents will do the same.


I talked about the issue on the radio show yesterday morning—you can listen to the podcast below (starts at 9:39) and find all our radio archives here.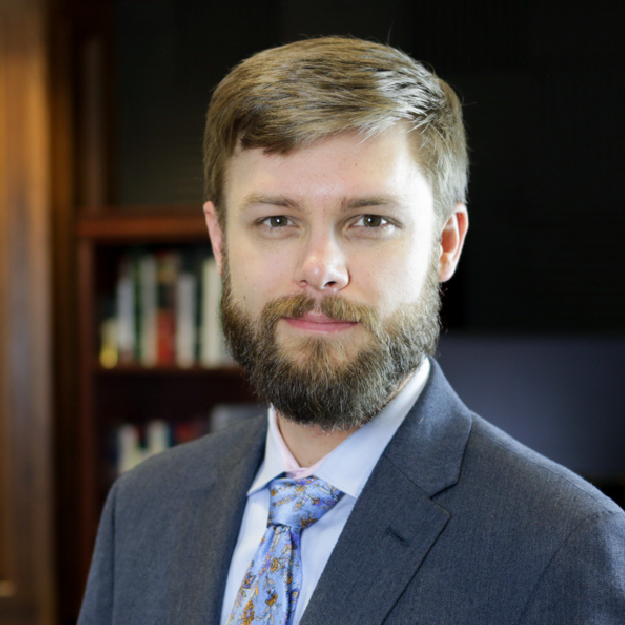 Trent England
David and Ann Brown Distinguished Fellow
Trent England is the David and Ann Brown Distinguished Fellow at the Oklahoma Council of Public Affairs, where he previously served as executive vice president. He is also the founder and executive director of Save Our States, which educates Americans about the importance of the Electoral College. England is a producer of the feature-length documentary "Safeguard: An Electoral College Story." He has appeared three times on Fox & Friends and is a frequent guest on media programs from coast to coast. He is the author of Why We Must Defend the Electoral College and a contributor to The Heritage Guide to the Constitution and One Nation Under Arrest: How Crazy Laws, Rogue Prosecutors, and Activist Judges Threaten Your Liberty. His writing has also appeared in the Wall Street Journal, USA Today, Washington Times, Hillsdale College's Imprimis speech digest, and other publications. Trent formerly hosted morning drive-time radio in Oklahoma City and has filled for various radio hosts including Ben Shapiro. A former legal policy analyst at The Heritage Foundation, he holds a law degree from The George Mason University School of Law and a bachelor of arts in government from Claremont McKenna College.