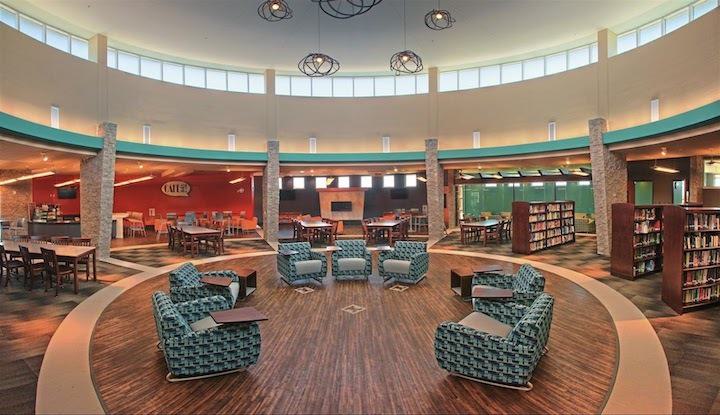 Budget & Tax , Education
Curtis Shelton | October 20, 2020
Deer Creek revenues, enrollment growing
Curtis Shelton
Even though Oklahoma's public education spending—per student, adjusted for inflation—has been increasing for a century, officials in many school districts continue to insist that funding is inadequate. In this and subsequent posts, we'll take a look at the available revenues in selected Oklahoma districts.
Over the last 10 years, the Deer Creek school district has seen a 46 percent increase in funding (adjusted for inflation). The largest growth has come from local revenue sources, with district and county revenue sources growing by 75 percent and 94 percent, respectively.
Overall, the district has seen its revenue grow from $63 million to $91 million, a $29 million increase, since 2010. Deer Creek public schools have seen revenue grow each year since 2012.
During the last decade the student count for Deer Creek public schools has nearly doubled. Per-pupil revenue in 2019 was nearly $14,000 (nearly $350,000 for a classroom of 25 students).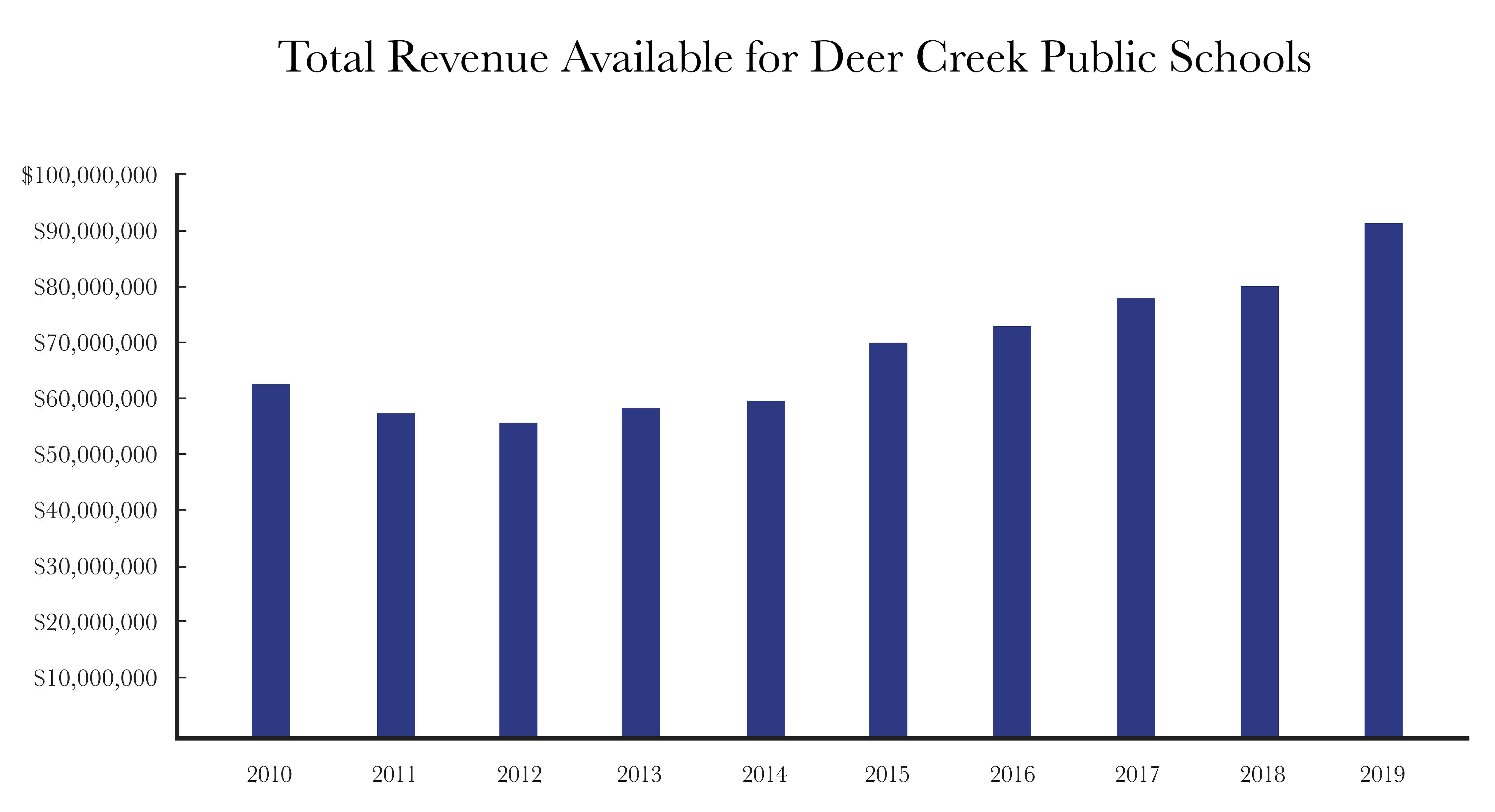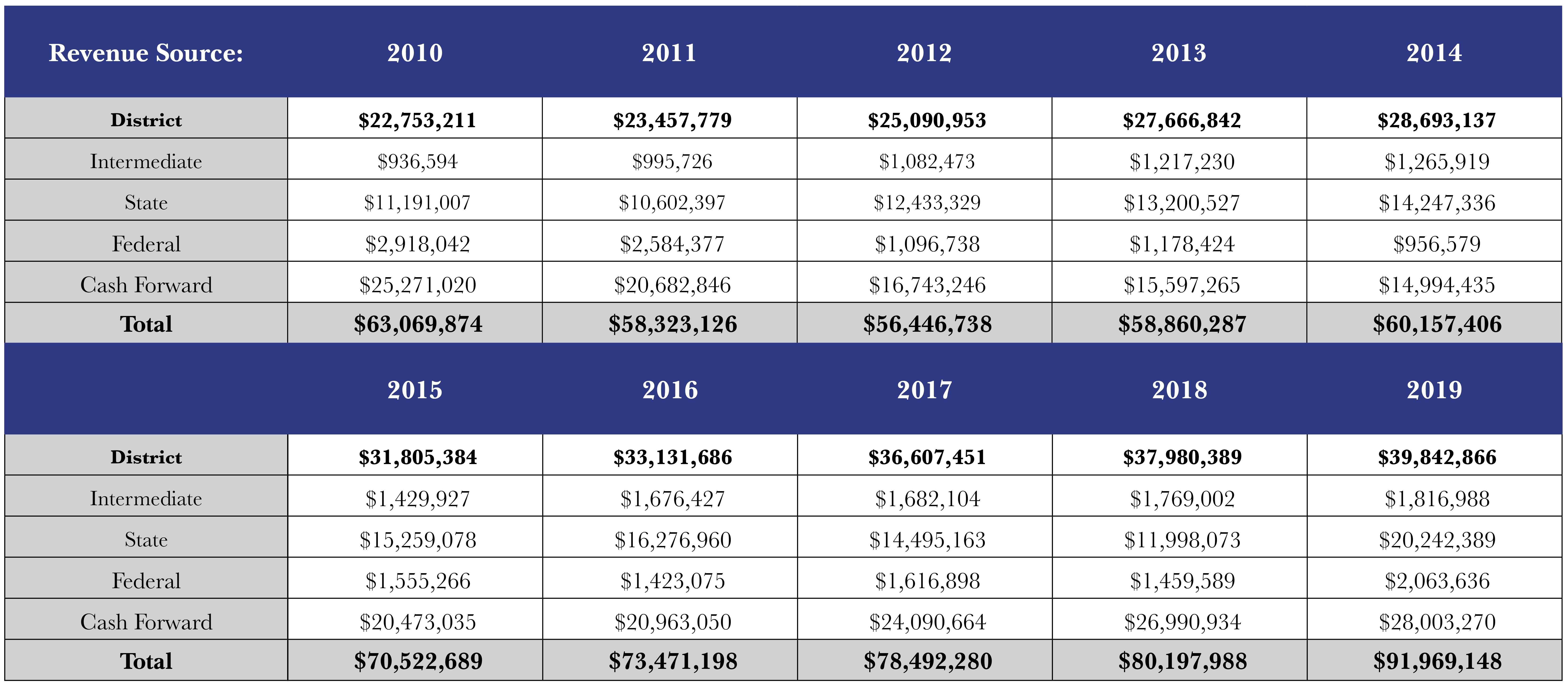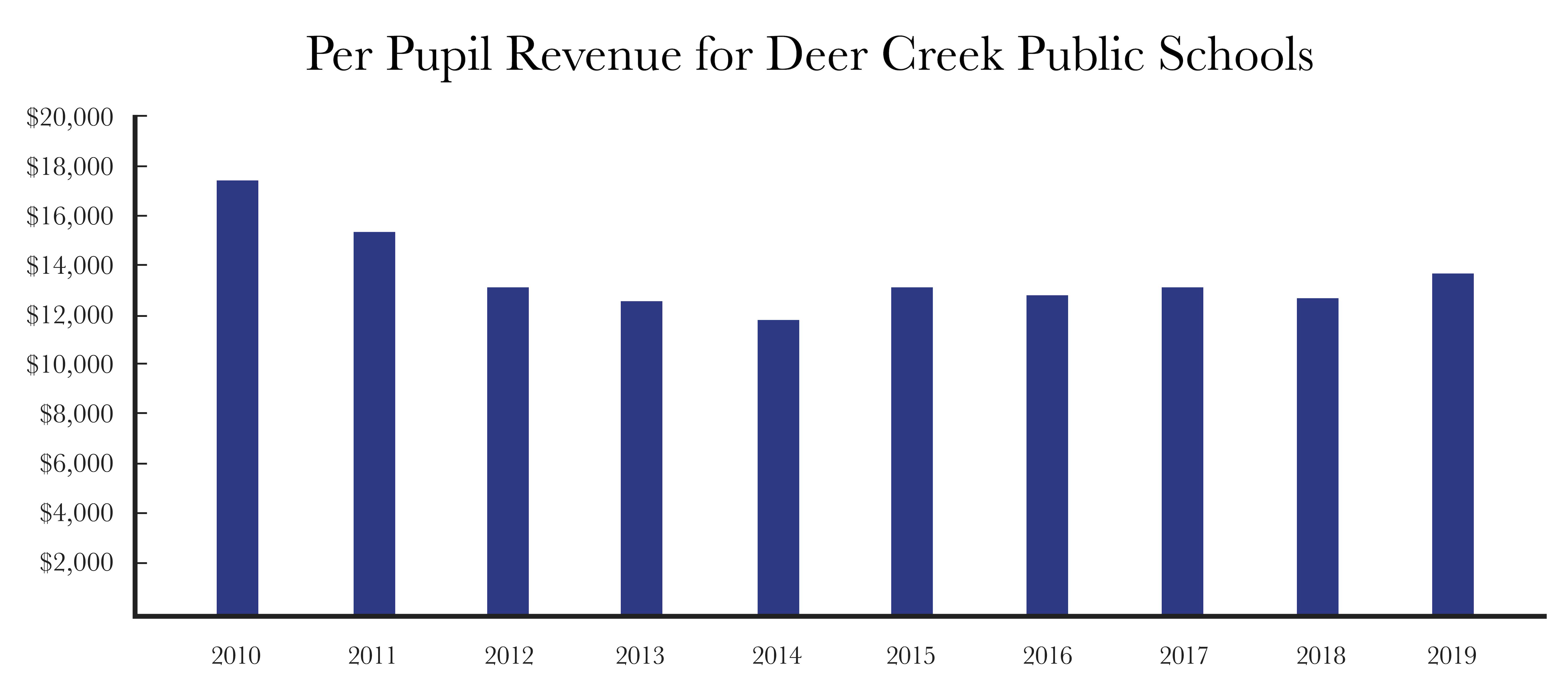 Sources: Oklahoma State Department of Education District Reports; inflation adjustments by author to 2020 dollars using the CPI inflation calculator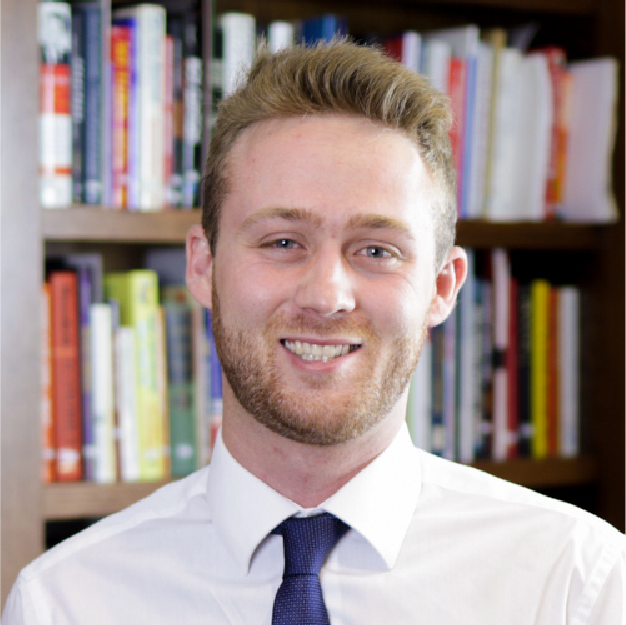 Curtis Shelton
Policy Research Fellow
Curtis Shelton currently serves as a policy research fellow for OCPA with a focus on fiscal policy. Curtis graduated Oklahoma State University in 2016 with a Bachelors of Arts in Finance. Previously, he served as a summer intern at OCPA and spent time as a staff accountant for Sutherland Global Services.