Good Government
Trent England | December 19, 2014
It's time for these states to grow up
Trent England
This is the first in a five-part series about federal lands. Legislation adopted in Utah calls on the federal government to transfer certain of these lands to the state. It set a deadline of December 31, 2014.

"Failure To Launch"—it's a title sometimes given to adults who haven't quite grown up and are happy to keep living with mom and dad.

A dozen U.S. states might also be labeled failures-to-launch. In each of these states, all in the West, the federal government has retained ownership of at least a quarter of all land. Outside these states, average federal land ownership is just 4%.

When a young adult fails to launch, onlookers debate whether the fault lies with the "kid" or the parents. The answer is usually not that simple, and the same is true with the western states.

Federal policy until 1976 was to sell off or give away land unless there was a specific reason to keep it (such as for a military post or a post office). Federal practice, however, had long been trending away from relinquishing federal lands. First it was to maintain federal control over uniquely beautiful or interesting places (like Yosemite and Yellowstone), then economically valuable places (western forests), and then, well, pretty much everything else.

Now at least one western state wants to grow up. Utah, dominated by federal ownership of two-thirds of its land, enacted the Transfer of Public Lands Act in 2012. The law demands Congress finally abide by the original understanding of Utah's Enabling Act that federal lands "shall be sold by the United States subsequent to the admission of said State into the Union."

Utah set a deadline for federal action: December 31, 2014.

Of course, state officials held out little hope that the Obama Administration would be compelled either by law or the aspirations of rural Westerners (no doubt some of these are the type who "cling to guns or religion…"or, more likely, both). The legislation was designed to create two court fights—one in courts of law and another in the court of public opinion.

As the end-of-the-year deadline approaches, this is the first in a series of articles about Utah's fight and the conflict over federal lands in the West. Look for upcoming posts on
the history of federal land,
urban elitism,
state land management, and
why all this matters to Oklahomans.
More information is also available from the American Lands Council, run by Utah State Rep. Ken Ivory who developed and sponsored the Transfer of Public Lands Act, and the Sutherland Institute's Center for Self-Government in the West.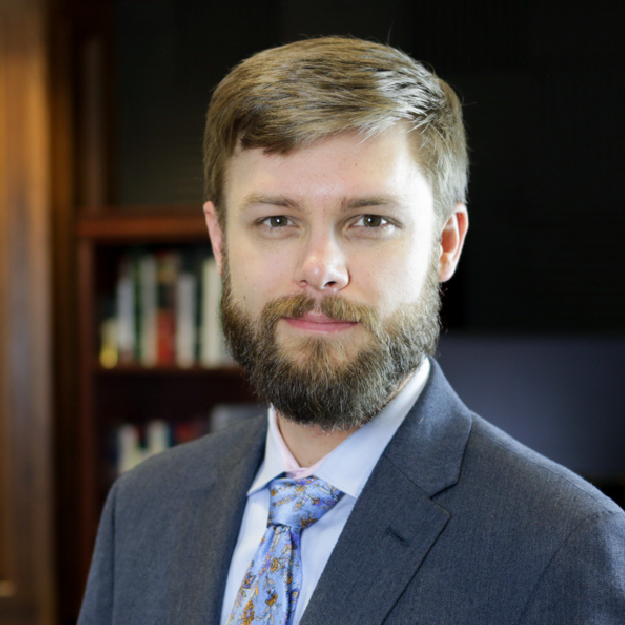 Trent England
David and Ann Brown Distinguished Fellow
Trent England is the David and Ann Brown Distinguished Fellow at the Oklahoma Council of Public Affairs, where he previously served as executive vice president. He is also the founder and executive director of Save Our States, which educates Americans about the importance of the Electoral College. England is a producer of the feature-length documentary "Safeguard: An Electoral College Story." He has appeared three times on Fox & Friends and is a frequent guest on media programs from coast to coast. He is the author of Why We Must Defend the Electoral College and a contributor to The Heritage Guide to the Constitution and One Nation Under Arrest: How Crazy Laws, Rogue Prosecutors, and Activist Judges Threaten Your Liberty. His writing has also appeared in the Wall Street Journal, USA Today, Washington Times, Hillsdale College's Imprimis speech digest, and other publications. Trent formerly hosted morning drive-time radio in Oklahoma City and has filled for various radio hosts including Ben Shapiro. A former legal policy analyst at The Heritage Foundation, he holds a law degree from The George Mason University School of Law and a bachelor of arts in government from Claremont McKenna College.