Judicial Reform
Jonathan Small & Lauren Aragon | March 10, 2015
Judicial discretion key to corrections reform
Jonathan Small & Lauren Aragon
In November of 2014, the Oklahoma Council of Public Affairs released its 2015 Freedom Agenda. This document details the most significant public policy prescriptions we believe are vital to make lives better for Oklahomans.
One of the key policy areas that desperately needs reform is corrections. In an opinion editorial published by The Oklahoman, OCPA stated:
Policymakers should also pursue corrections reform. Incarceration of non-violent offenders and over-criminalization at both the state and federal levels are driving up the cost of other government services and robbing homes of mothers and fathers. Oklahoma should move to a system that avoids the incarceration of non-violent offenders, working instead to help those struggling with substance abuse, mental health challenges and financial woes to pursue empowerment and improvement through restorative justice and other reforms.
One of the key reforms being implemented by multiple states in corrections policy are improvements in judicial discretion and review prior to sentencing for non-violent crimes. These reforms have been referred to as "safety valve" measures. The policy will allow a judge to look at all information, history and evidence, and determine if a path other than [long-term] imprisonment is warranted and would better serve the interest of the community and state. Such a reform recognizes that there are crucial differences in each case involving each offender. Considerations such as whether or not the offender had prior offenses, the type of previous offense, the offender's risk level and potential accountability structures all play a role in determining the best course of action. Just as with other legal matters, a judge is often in the best position to make such a determination.
It's important to remember, improving judicial discretion or implementing a "safety valve" does not reduce the deterrent of mandatory minimums. A prospective offender cannot rely on benefiting from the "safety valve."
Expanding judicial discretion for non-violent offenses is wise and safe. House Bill 1518 by State Representative Pam Peterson attempts to add the tool of judicial discretion as it relates to non-violent offenses in Oklahoma.
As an accountability measure, HB 1518 implements a reporting system, which will enable policymakers and the public to track the times when judicial discretion or the "safety valve" is used. This will promote transparency and tend to discourage excessive use in cases where the specific facts do not warrant a downward departure from the mandatory minimum. HB 1518 also includes limitations on when it can be used. Judicial discretion or the "safety valve" cannot be used for violent and sex offenders and also doesn't apply to offenders who discharged a weapon, are gang leaders, or committed the same type of offense within the past 10 years.
Improvement in judicial discretion as it relates to corrections policy is a must if Oklahoma wants to be smart on crime and reform corrections policy to work for all Oklahomans.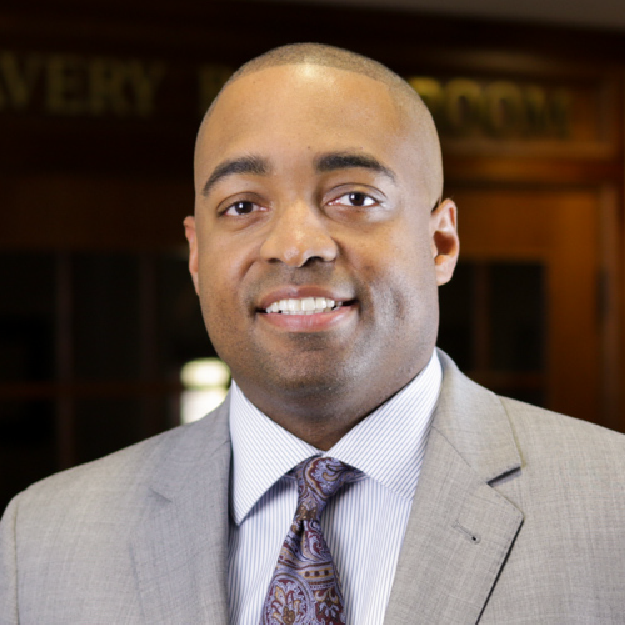 Jonathan Small, C.P.A., serves as President and joined the staff in December of 2010. Previously, Jonathan served as a budget analyst for the Oklahoma Office of State Finance, as a fiscal policy analyst and research analyst for the Oklahoma House of Representatives, and as director of government affairs for the Oklahoma Insurance Department. Small's work includes co-authoring "Economics 101" with Dr. Arthur Laffer and Dr. Wayne Winegarden, and his policy expertise has been referenced by The Oklahoman, the Tulsa World, National Review, the L.A. Times, The Hill, the Wall Street Journal and the Huffington Post. His weekly column "Free Market Friday" is published by the Journal Record and syndicated in 27 markets. A recipient of the American Legislative Exchange Council's prestigious Private Sector Member of the Year award, Small is nationally recognized for his work to promote free markets, limited government and innovative public policy reforms. Jonathan holds a B.A. in Accounting from the University of Central Oklahoma and is a Certified Public Accountant.