Health Care
Trent England | July 24, 2014
Medicaid expansion advocate relies on false choice
Trent England
On Tuesday, Jaclyn Cosgrove used a front-page, feature-length story in The Oklahoman to pressure the state to reverse course and adopt the Obama Administration's Medicaid expansion scheme.
The article tells the story Joshua Kraft, who suffers from "chronic depression and severe anxiety." (Kraft's anxiety apparently does not extend to having big, color photographs of himself in the newspaper.) Kraft does not qualify for the current Medicaid program, but would be covered if the state adopted the expansion included in Obamacare.
Cosgrove's argument is that Medicaid expansion would provide coverage to Kraft, therefore Medicaid expansion is necessary. Cosgrove is wrong; for the sake of Oklahomans, including Kraft, Gov. Mary Fallin and the legislature should stand by their decision to reject Obamacare's Medicaid expansion.
The most comprehensive study of Medicaid found that simply extending coverage did little to improve health outcomes. It also found that emergency room visits went up. Here in Oklahoma, emergency room visits are also up among Medicaid patients. (Cosgrove, adopting a common talking point but citing no evidence, suggests they would go down.) Unfortunately, the price tag for this lackluster performance is high and growing. Cosgrove repeats the federal government's promise to pay 90% of costs, but at best that means reliance on the continued deficit spending of D.C. politicians. More likely, D.C. will try to shift spiraling costs to the states. Either way, the money comes from taxpayers; the debt will be wrung from future generations of taxpayers.
Cosgrove fails to investigate the promises of Medicaid, fails to weigh the benefits against the costs, and finally presents a classic false choice: do nothing or expand Medicaid. There is a better way. States like Florida are trying to do Medicaid better, and some Oklahoma legislators are trying to bring those experiments and improvements here.
Finally, there is no escaping the reality that many Americans, whether under treatment or not, struggle with mental illness. No government program, no matter how expensive or intrusive, will remove this painful facet from the human condition. Ironically, Cosgrove begins her story with a reference to Abraham Lincoln, whom she says "suffered some form of chronic depression." She neglects to specify which government program it was that enabled Lincoln to become a great man.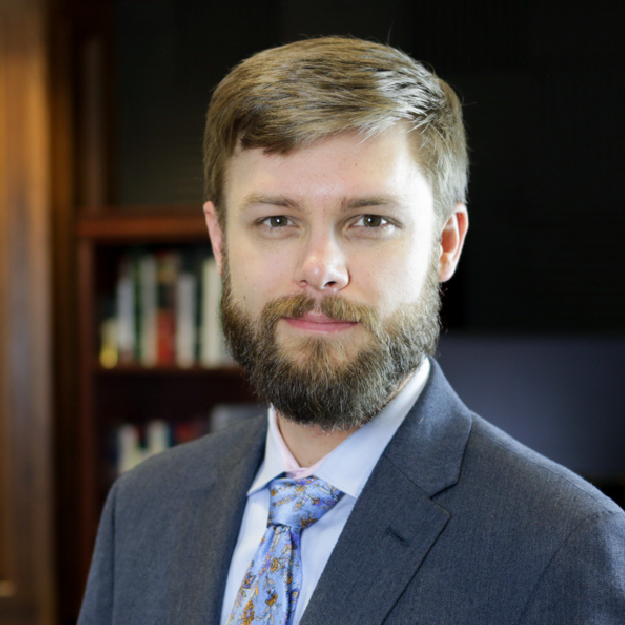 Trent England
David and Ann Brown Distinguished Fellow
Trent England is the David and Ann Brown Distinguished Fellow at the Oklahoma Council of Public Affairs, where he previously served as executive vice president. He is also the founder and executive director of Save Our States, which educates Americans about the importance of the Electoral College. England is a producer of the feature-length documentary "Safeguard: An Electoral College Story." He has appeared three times on Fox & Friends and is a frequent guest on media programs from coast to coast. He is the author of Why We Must Defend the Electoral College and a contributor to The Heritage Guide to the Constitution and One Nation Under Arrest: How Crazy Laws, Rogue Prosecutors, and Activist Judges Threaten Your Liberty. His writing has also appeared in the Wall Street Journal, USA Today, Washington Times, Hillsdale College's Imprimis speech digest, and other publications. Trent formerly hosted morning drive-time radio in Oklahoma City and has filled for various radio hosts including Ben Shapiro. A former legal policy analyst at The Heritage Foundation, he holds a law degree from The George Mason University School of Law and a bachelor of arts in government from Claremont McKenna College.