Trent England | August 27, 2014
OKC Council scheduled to vote on Uber, Lyft regulations
Trent England
Drivers for Uber and Lyft are insufficiently "compliant," according to VIP Limo owner Chuck Cotton. Testifying before the City Council of Oklahoma City yesterday, he cut to the chase in calling for regulation of the new app-based transportation services, predicting "they will fail if they obey." Cotton spoke after a lobbyist for the limousine companies, who said Uber and Lyft drivers were lucky the City deigned to give them a hearing.
Yellow Cab owner Pat Thompson asked the Council to "protect me," claiming her service is as good as Lyft and Uber and yet somehow will be destroyed by the competition. She never made clear whether Yellow Cab has seen any impact to its bottom line from the recent introduction of Uber and Lyft in Oklahoma City.
When a city councilor asked Thompson why taxi and limo services are demanding new regulations on Lyft and Uber instead of asking for fewer regulations for their own businesses, Thompson stuck a note that echoed through the rest of the hearing: either way, it should be "fair." (Watch the Council meeting—this issue comes up at 2:19)
Yet Uber and Lyft are not taxis. They do not claim to be taxis. They claim to be better than taxis, meeting the same need but in a different way. I can get to Dallas by plane, train, automobile, or bus—all these services meet the same need, but each is regulated differently because they are different. It would hardly be "fair" (or workable) to apply the same regulations to Frontier Airlines, Amtrak, and Greyhound simply because they compete with each other to get people from one point to another.
Unfortunately, the critical differences between taxis and services like Uber and Lyft seemed lost on most of the Council. Taxis are allowed to take, and much of their business comes from, "street hails." That is a risky transaction for both parties—neither has almost any information at all until the passenger is inside the taxi. Without information, people cannot make meaningful decisions. Regulations supposedly fill in this gap.
Uber and Lyft are smartphone apps that solve this information problem and fundamentally transform the transaction. Both driver and rider, by using the app, get information about the other. Armed with that information, each can make a meaningful choice. The app encourages each user and driver to continue adding to that knowledge base, which also provides a powerful incentive for good behavior in both the driver's and the passenger's seat.
The City Council is now scheduled to vote on regulations for Uber and Lyft at its September 9 meeting.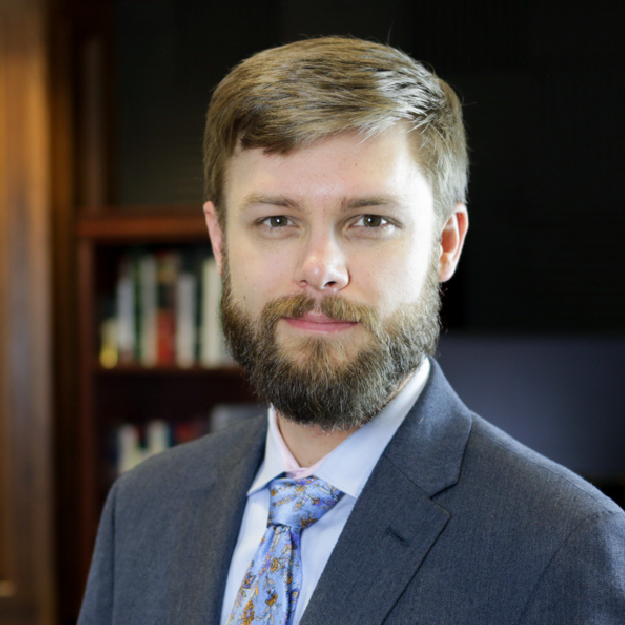 Trent England
David and Ann Brown Distinguished Fellow
Trent England is the David and Ann Brown Distinguished Fellow at the Oklahoma Council of Public Affairs, where he previously served as executive vice president. He is also the founder and executive director of Save Our States, which educates Americans about the importance of the Electoral College. England is a producer of the feature-length documentary "Safeguard: An Electoral College Story." He has appeared three times on Fox & Friends and is a frequent guest on media programs from coast to coast. He is the author of Why We Must Defend the Electoral College and a contributor to The Heritage Guide to the Constitution and One Nation Under Arrest: How Crazy Laws, Rogue Prosecutors, and Activist Judges Threaten Your Liberty. His writing has also appeared in the Wall Street Journal, USA Today, Washington Times, Hillsdale College's Imprimis speech digest, and other publications. Trent formerly hosted morning drive-time radio in Oklahoma City and has filled for various radio hosts including Ben Shapiro. A former legal policy analyst at The Heritage Foundation, he holds a law degree from The George Mason University School of Law and a bachelor of arts in government from Claremont McKenna College.