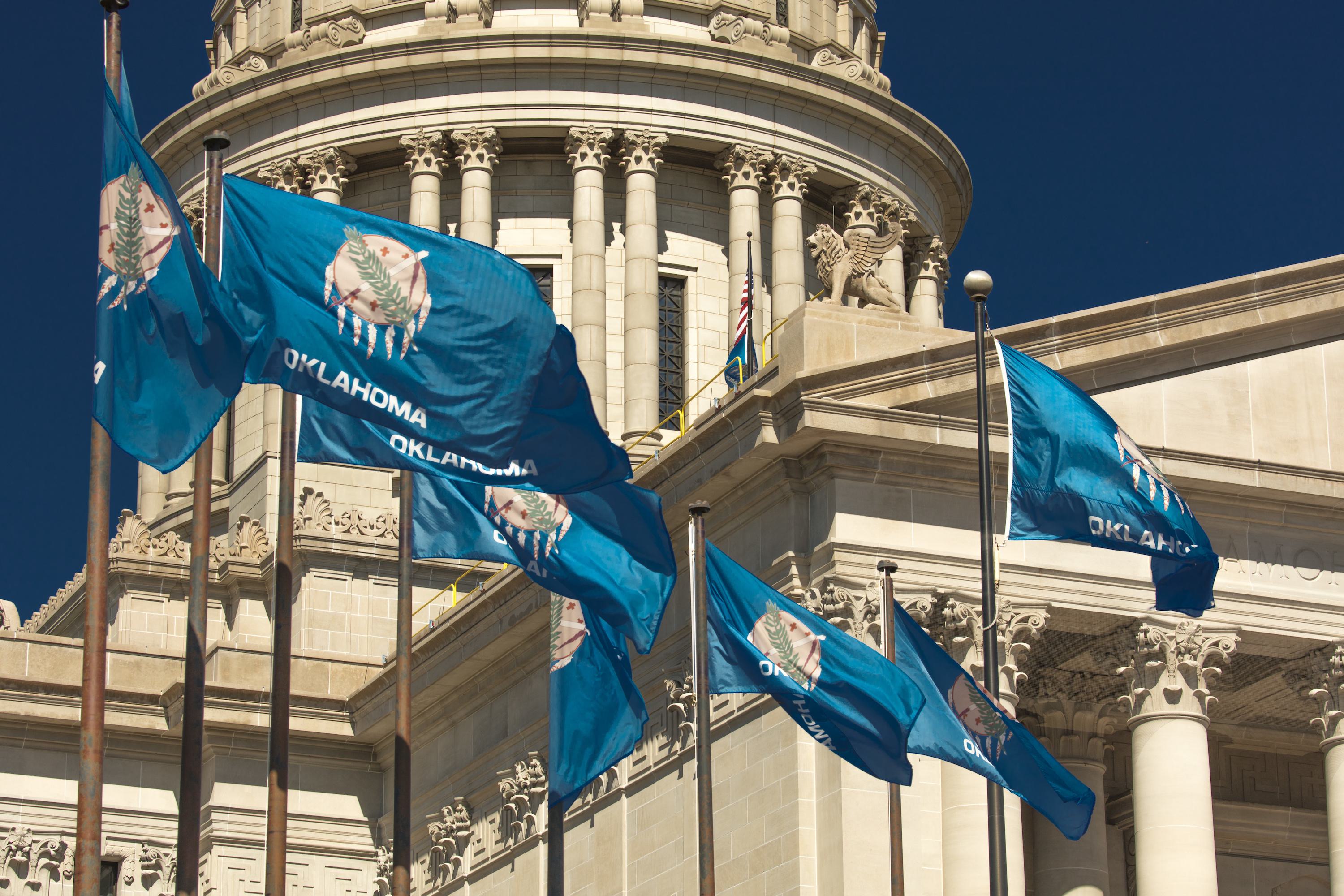 Budget & Tax
Curtis Shelton | July 24, 2019
Oklahoma sets new record for revenue collections
Curtis Shelton
A lot can change in a year. Just ask the Oklahoma City Thunder. While Oklahoma's near-term basketball prospects may look bleak, its economic fortunes have continued to shine. This last year saw tremendous economic growth for the state which has led to record revenue collections.

The Oklahoma State Treasurer's last monthly report for fiscal year 2019 shows a record high in revenue collections. June revenue collections were $1.15 billion—a 4.7 percent, or $52 million, increase for the same month from the prior year. This brings the total revenue collected for fiscal year 2019 to $13.6 billion, a $1.4 billion increase from the prior year.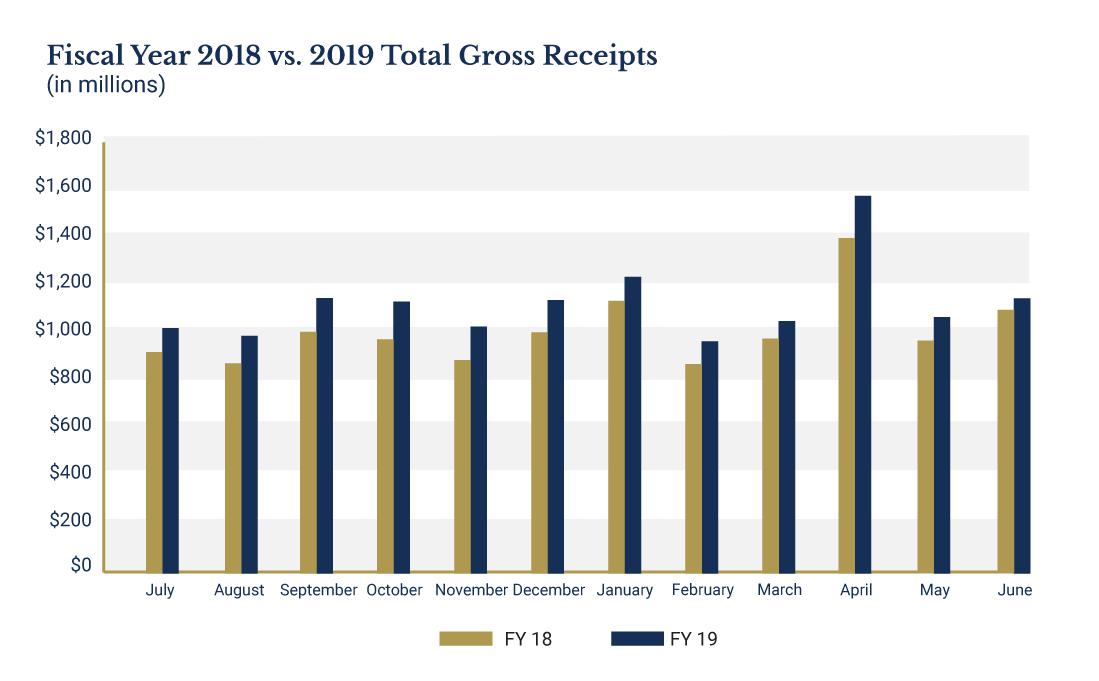 Source: Oklahoma Treasurer's Economic Reports
New revenue from House Bill 1010xx accounted for $42.9 million, or 83 percent, of the total growth for the month. Legislative changes have now accounted for $550 million, or 40 percent, of total revenue growth.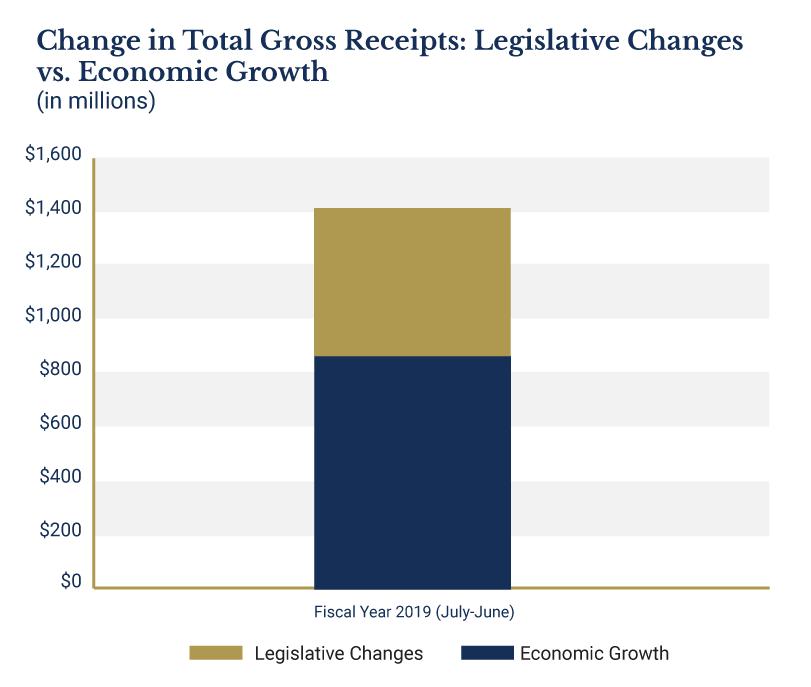 Source: Oklahoma Treasurer's Economic Reports

Just as the Thunder's Sam Presti has taken a prudent approach to the team's future by stockpiling a plethora of draft picks, the state legislature did likewise by saving an extra $200 million this year. This decision will help ensure Oklahoma won't face the same kind of challenges it faced in the last economic downturn, which resulted in $1.1 billion in tax increases.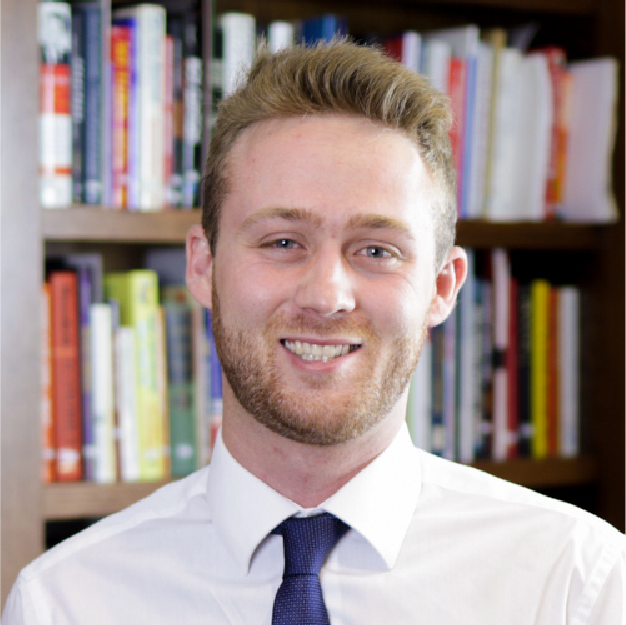 Curtis Shelton
Policy Research Fellow
Curtis Shelton currently serves as a policy research fellow for OCPA with a focus on fiscal policy. Curtis graduated Oklahoma State University in 2016 with a Bachelors of Arts in Finance. Previously, he served as a summer intern at OCPA and spent time as a staff accountant for Sutherland Global Services.