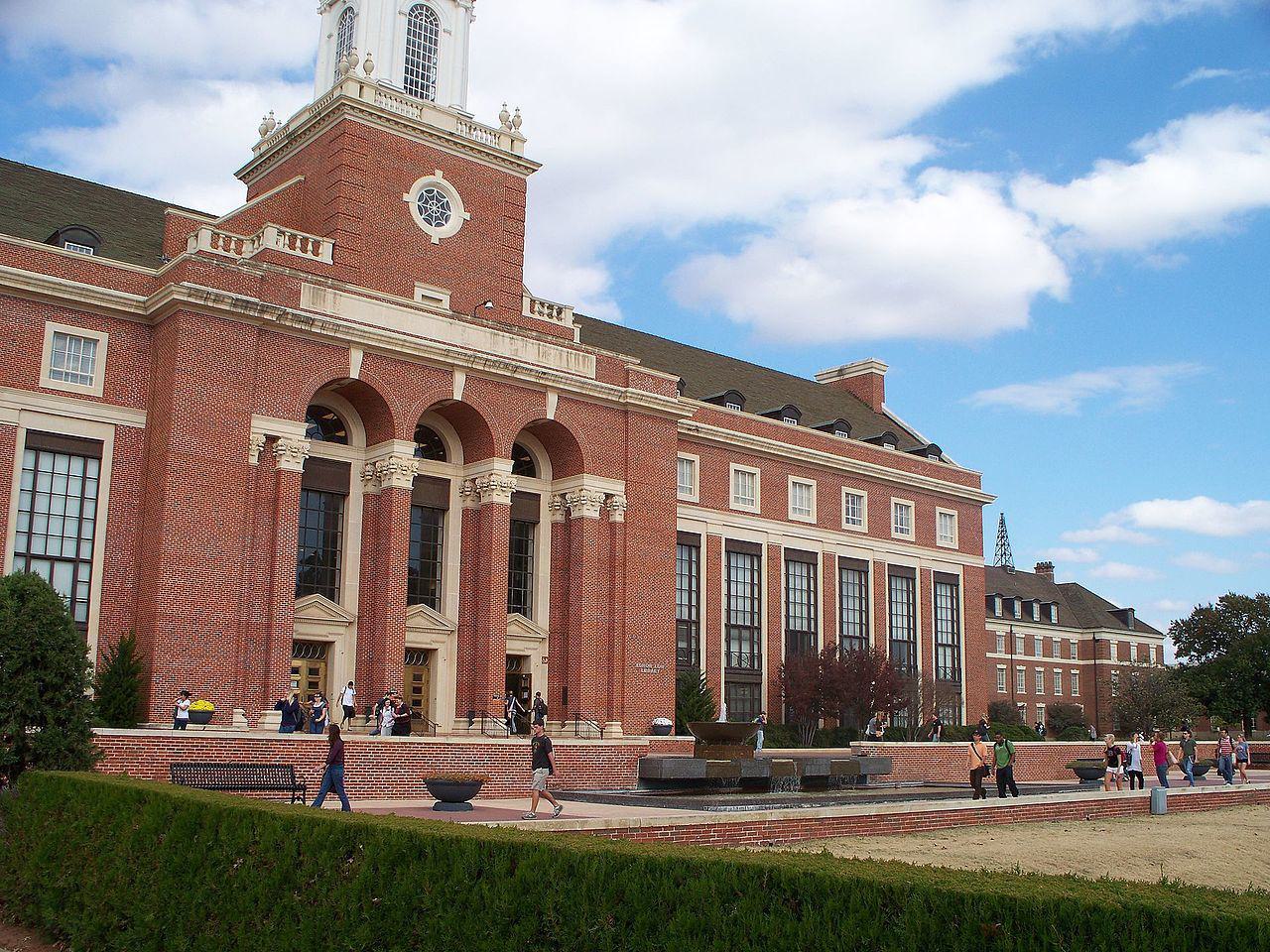 Higher Education
Mike Brake | March 12, 2021
OSU 'diversity training' says gender is 'not only male and female'
Mike Brake
Students at Oklahoma State University in Stillwater are required to take at least two courses that may have nothing at all to do with their major or minor fields of study in order to satisfy the university's most recent "diversity and inclusion" benchmarks.
At the current hourly tuition rate of $178.55 for in-state students, those course requirements can represent an expense of at least $1,071.30 per student.
In addition, all OSU students, faculty, and employees must complete an online training module to hammer home the diversity and inclusion message. According to Monica Roberts, university media relations director, that requirement was implemented between 2016 and 2018 by the Student Government Association.
"The (SGA) legislation was subsequently supported by university leadership as a reasonable expectation for the University, including every student, to advance our culture of inclusion and prepare students for their future in diverse workplace environments," Roberts explained.
The online workshop costs nothing, unlike the course requirements, but it does contain some controversial messages that students, faculty, and staff are expected to parrot back on a quiz at the end.
"Whether explicit or implicit, bias is a part of everyday life," the workshop begins, mirroring the critical race theory mantra that racism and other isms are everywhere all the time.
There is also messaging about "microaggressions," such as "You are so articulate" constituting an implied insult that other members of your group are not.
Students are also to avoid "misgendering," calling someone by a pronoun (him or her) that may be inaccurate because "Gender is a large spectrum and does not only include male and female."
The workshop is less extensive than the similar program required at the University of Oklahoma.

"Gender is a large spectrum and does not only include male and female." —OSU diversity training program
One question in OU's diversity-training program is: "What is your current gender identity?" The options provided are: woman, man, transgender, cisgender, nonbinary, and genderqueer.
Another OU question asks: "How do you self-identify?" The options are asexual, bisexual, gay, heterosexual/straight, lesbian, pansexual, queer, and questioning.

But OSU's course requirements are more expensive and potentially intrusive for students seeking to pursue a specific course of study.
"Since 2008, every OSU undergraduate degree sheet has included a 'D' diversity course requirement and an 'I' international dimension course requirement," Roberts said. "Numerous courses are available to students to satisfy these requirements and the courses count toward the student's required credit hours." Every student, regardless of major, must complete at least one "D" and one "I" course to graduate.
The "I" course requirement should be fairly easy to satisfy within the course load for most students, since such courses as European history will qualify. But the "D" labeled courses are often quite narrow and would hardly be included on the study plan of most students.
"Black Psychology" appears to cover a specific form of psychology unique to African-Americans. "Comparative Truth and Reconciliation in the Americas" within the American Studies department focuses on various historical misdeeds like the World War II internment of Japanese-Americans.
Students in search of a "D" course could also take "Race, Gender and Ethnicity in American Film." Or, there is "The Body in American Culture," which seems to touch on every possible racial, sexual, or other victim group.
"Race and Reproduction" covers such topics as abortion and single parenthood. There is a political science course on "Social Justice Politics." Even a theater major can take "Diverse American Drama."
At least one former university faculty member thinks such mandated diversity training programs and course requirements are counterproductive. Dr. Carol Swain, a retired member of the political science and law faculties at Vanderbilt University, was recently appointed by President Donald Trump as vice chairman of the 1776 Commission. (Hillsdale College president Larry Arnn is chairman.) On his first day in office, President Joe Biden abolished the commission.
Dr. Swain founded Unity Training Solutions to offer programs that emphasize universal respect and the fact that Americans share more similarities than differences.
"Universities have been doing things like this for some time to check the box," she said. "They are getting more aggressive with it. It doesn't accomplish anything except make people angry." That applies, she said, to both those forced to absorb the programs and members of the various minority groups who are constantly told they are victims.
Most such programs like those at OU and OSU are based on the currently prevalent critical race theory and its companion critical gender theory, Dr. Swain said. As a result, students and parents are increasingly contacting her and others who share her dim view of such programs to complain and ask how to combat the divisive messages they can carry.
Dr. Swain's website notes that unity is "positive and productive." Her organization values personal responsibility and the "success principles" of "hard work, integrity, and accountability."
[For more stories about higher education in Oklahoma, visit AimHigherOK.com.]

Mike Brake is a journalist and writer who recently authored a centennial history of Putnam City Schools. A former reporter at The Oklahoman (his coverage of the moon landing earned a front-page byline on July 21, 1969), he served as chief writer for Gov. Frank Keating and for Lt. Gov. and Congresswoman Mary Fallin. He has also served as an adjunct instructor at OSU-OKC, and currently serves as public information officer for Oklahoma County Commissioner Brian Maughan.