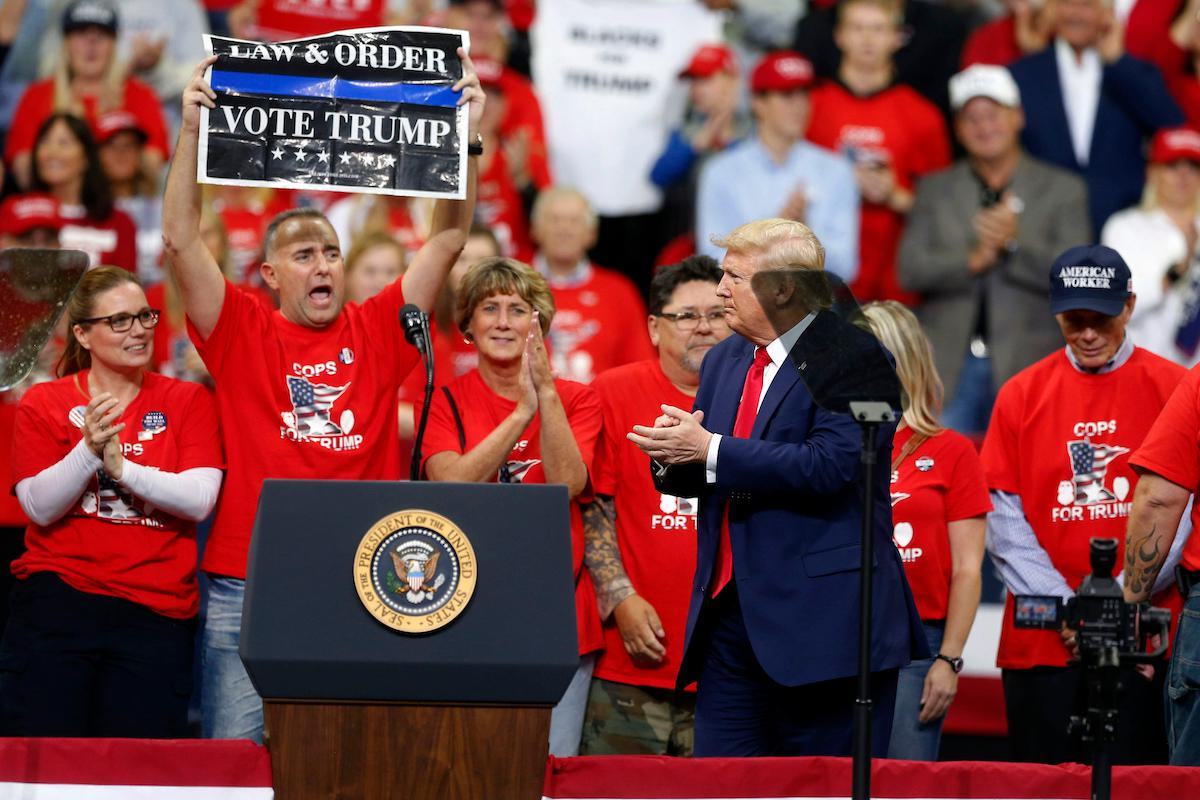 Higher Education
Mike Brake | January 18, 2022
OSU paying $40,000 to speaker who said Trump is 'a racist' and 'these people behind him are trash'
Mike Brake
When national media personality Soledad O'Brien takes the stage at 6 p.m. on January 20 as the keynote speaker for Oklahoma State University's 2022 MLK Celebration, university officials are promising an "elevating" experience.

"As we work to elevate our discourse surrounding race, equity, and inclusion, we look to new ideas, new modes of thinking," Leon McClinton Jr., OSU's director of housing and residential life, said in a press release announcing the event. Given the fact that OSU is paying O'Brien $40,000 for her visit, considerable elevating ought to be expected.
But elevating discourse is hardly O'Brien's strong suit. In fact, given many of her past statements, it appears that just the reverse is true.

In 2019, O'Brien tweeted about a video clip of then-President Trump addressing a Minneapolis rally by saying, "He's a racist and a bigot and these people behind him are trash."

Trash? The men and women wearing "Cops for Trump" shirts are "trash"?

Earlier that week, O'Brien had responded to an online photo of several African-American men advocating conservative points of view—including the plea to "walk away" from the Democratic Party—with a snarky "Lol."

When author and Manhattan Institute scholar Heather MacDonald, commenting on President Joe Biden's inaugural speech, said "It's an odd way to seek national unity: call a significant portion of the American public white supremacists, racists, and nativists," O'Brien suggested that MacDonald might be a white supremacist herself: "But if you feel called out when someone talks about white supremacists, you might be one," she tweeted.
Commenting on a proposed new media outlet, she said, "Oh my God, yes! — totally interested in reading the whiny drivel of white dudes who focus on cancel culture and their victimhood!"

O'Brien was a witness before a 2021 congressional subcommittee hearing on (wait for it) disinformation and extremism in the media—though she apparently did not stress her past role as a special correspondent for Al Jazeera America.

O'Brien was hardly elevating discourse in 2020 when she asked about a Trump supporter shown on television, "Is she drunk?"

When former Reagan speechwriter and bestselling author Peggy Noonan noted that then-candidate Kamala Harris seemed out of her depth, O'Brien referred to Noonan (an admirer of Rush Limbaugh) as a "kinda racist ole lady."
O'Brien concluded a Twitter exchange with Fox analyst Brit Hume over a Trump visit to Iraq by urging Hume to "try not to be such an a**hole in 2019."
When meteorologist (and grieving daughter-in-law) Janice Dean tweeted a dissent about then-current praise of New York Gov. Andrew Cuomo's handling of the Covid-19 pandemic, O'Brien tweeted condescendingly: "Meteorologist weighs in."
O'Brien also dubbed "Fox & Friends" host Ainsley Earhardt "that stupid blonde one" who is a "complete non-intelligent human being."
More examples could be cited, but you get the point. And yet, one of the major universities in Oklahoma—a state in which Donald Trump (twice) won 77 of 77 counties—is paying this person $40,000 to help "elevate our discourse surrounding race, equity, and inclusion."
[For more stories about higher education in Oklahoma, visit AimHigherOK.com.]
Mike Brake is a journalist and writer who recently authored a centennial history of Putnam City Schools. A former reporter at The Oklahoman (his coverage of the moon landing earned a front-page byline on July 21, 1969), he served as chief writer for Gov. Frank Keating and for Lt. Gov. and Congresswoman Mary Fallin. He has also served as an adjunct instructor at OSU-OKC, and currently serves as public information officer for Oklahoma County Commissioner Brian Maughan.