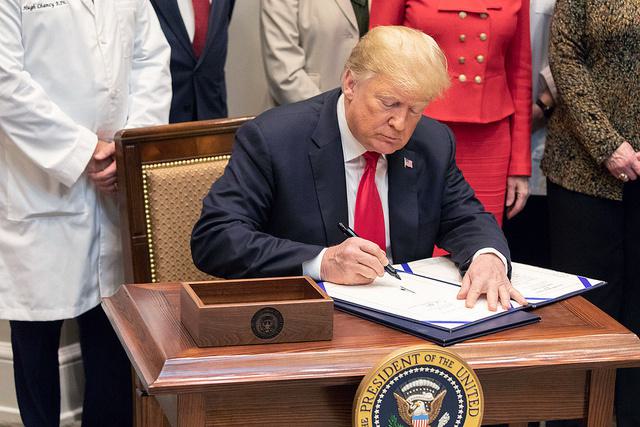 Health Care
Kaitlyn Finley | November 2, 2018
President Trump scales back Obamacare regulations, expanding health insurance choices
Kaitlyn Finley
The Trump administration recently issued new regulatory guidelines regarding Obamacare's state innovation waivers. This new guidance allows states more flexibility to offer more types of health insurance plans not subject to Obamacare regulations.
Section 1332 of Obamacare allows each state to seek state-specific exemptions from Obamacare regarding its health care market by submitting a "State Relief and Empowerment Waiver" to the Secretary of Health and Human Services and the Secretary of the Treasury. This new guidance includes the requirements necessary for state waivers to be approved by the Secretaries. Once approved, each state may implement the changes to its health care market.

The administration's intent is to provide states the option to void certain Obamacare provisions through the waiver process so they may "lower premiums and increase choices for their health insurance markets." During the Obama administration, the regulations surrounding the waivers impeded states' ability to take advantage of them and deviate from Obamacare in meaningful ways.

The new waiver guidance directs states to "provide increased access to affordable private market coverage; encourage sustainable spending growth; foster state innovation; support and empower those in need; and promote consumer-driven health care." All proposed changes to health care markets outlined in State Relief and Empowerment Waivers still must not add any new costs to the federal government when compared to a state's current health care market. Although the new guidelines encourage state flexibility with plans, this regulatory reform may only be temporary since a future liberal administration could overturn it. Fully repealing Obamacare through Congress remains the best way to reverse the burdensome regulations, increase competition, and expand access to affordable health care for all Americans.
The new guidance notes these State Relief and Empowerment Waivers could "potentially be used to allow states to build on additional opportunities for more flexible and affordable coverage that the Administration opened through expanded options for Association Health Plans and short-term, limited-duration insurance."

Earlier this year, the Trump administration rolled back rules that limited states' ability to allow Association Health Plans and short-term, limited-duration insurance plans (also called short-term plans); both plan types were strictly regulated under previous Obamacare rules.
Association Health Plans allow small businesses with similar trade interests to group together and purchase health insurance plans as a larger pool, giving them access to lower premiums in many cases.
Short-term health insurance plans offer more alternative options to individuals who may not be able to afford any costly plans on the Obamacare exchange without subsidies; these plans' premiums may cost 70 to 80 percent less than many Obamacare plans.

Previously, the Obama administration ruled insurance companies' short-term plans were limited to three months of coverage. Now, thanks to the Trump administration and depending on states' laws, states have the option to allow insurance companies the option to sell short-term plans that include up to 12 months of coverage with the option to extend coverage up to 36 months.

Currently, Oklahoma law limits short-term insurance plan's coverage to six months. However, this may change as many lawmakers and public officials, including Oklahoma Insurance Commissioner John Doak, support expanding coverage length and renewability for Oklahomans who seek short-term insurance plans.

These plans do not have to comply with the strict Obamacare regulations and may help Oklahomans who cannot afford costly insurance plans on the Obamacare exchange without government subsidies or those who are in between jobs.

Oklahoma policymakers should match the Trump administration's fervor for fresh health insurance options and remove current state restrictions for short-term insurance plans. Extending coverage to 12 months and beyond is a step in the right direction to give Oklahomans access to more affordable health care plans that better fit their needs right now.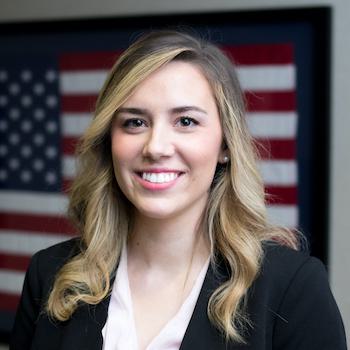 Kaitlyn Finley
Policy Research Fellow
Kaitlyn Finley currently serves as a policy research fellow for OCPA with a focus on healthcare and welfare policy. Kaitlyn graduated from the University of Science and Arts of Oklahoma in 2018 with a Bachelor of Arts in Political Science. Previously, she served as a summer intern at OCPA and spent time in Washington D.C. interning for the Heritage Foundation and the U.S. Senate Committee on Environment and Public Works.