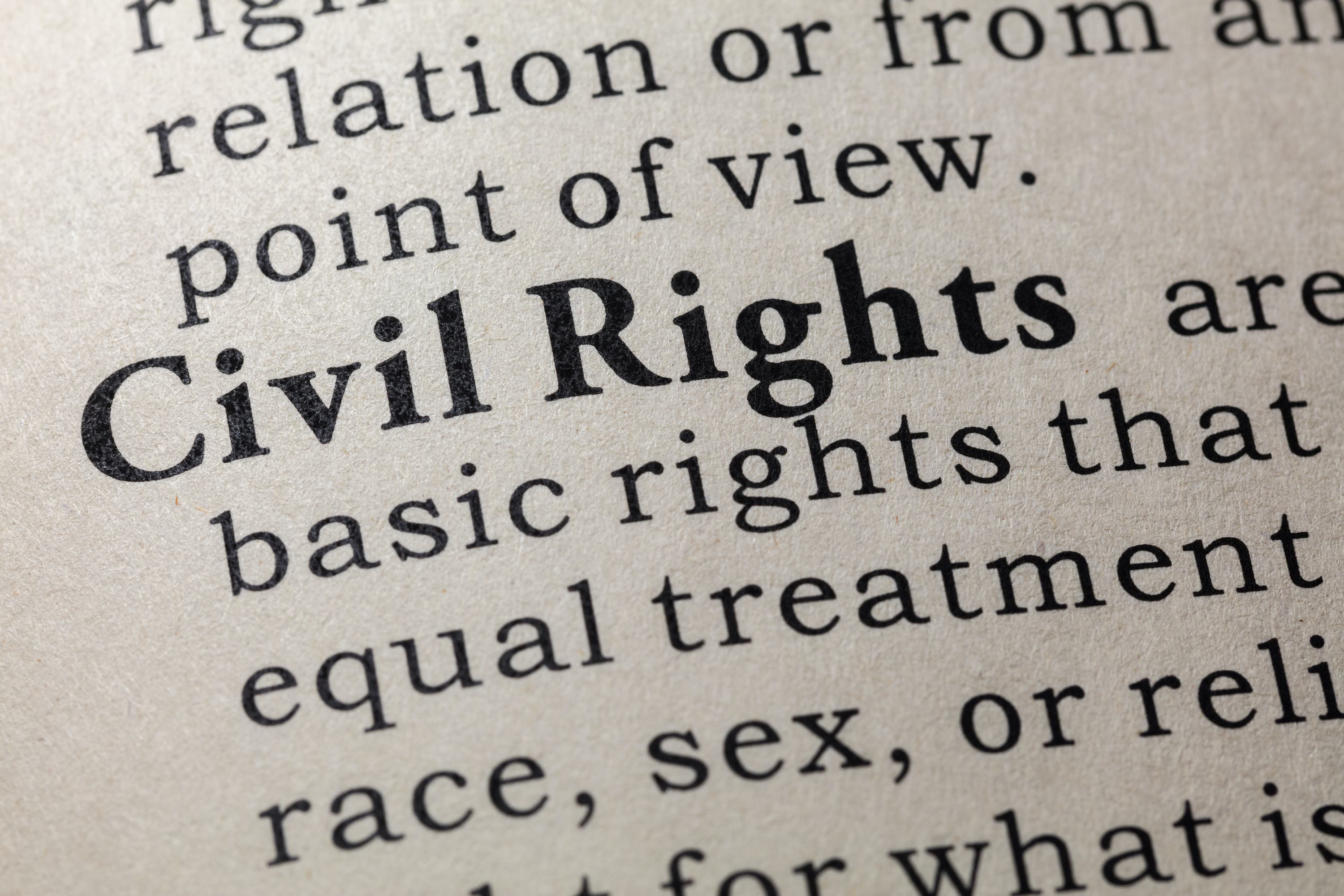 Higher Education
Adam Kissel | October 22, 2020
Sex discrimination in Oklahoma higher education
Adam Kissel
The world record for filing U.S. Department of Education complaints is probably held by an advocate for special education. She has filed thousands of complaints about equal access to education for people with disabilities.
Her newest challenger is economist Mark J. Perry, a scholar at the American Enterprise Institute, who has filed hundreds of Title IX civil rights complaints about equal access on the basis of sex. He is winning, which often means ending unlawful discrimination against male students. Mr. Perry recently preserved civil rights at the University of Central Oklahoma, which had advertised that "the 2020 Computer Forensics Summer Academy is for high school female students. The application will be unavailable for male students."
But sex discrimination need not be so blatant to be unlawful. In Teamsters v. United States in 1977, the U.S. Supreme Court noted that discrimination is not limited to direct signs that people will see (like "no boys allowed") but can include "actual practices" such as how the opportunity is publicized and "recruitment techniques."
It appears that many programs at Oklahoma colleges and universities are discriminatory and violate Title IX.

Not only might these programs violate federal law, but most of them might also violate the state constitutional provision against preferential treatment or discrimination in public education on the basis of sex.
At the University of Oklahoma (OU), for example, the Halliburton Women's Welcome program explicitly excludes male students. This educational program provides "an opportunity to get a jumpstart on forming unique connections that will facilitate your success as an engineering or science student" and provides the benefit of "the opportunity to move into the residence halls early." Under "WHO?" it specifies: "All WOMEN who: have been accepted to OU and will be starting classes in Summer or Fall 2020." To be clear, OU put the word "WOMEN" in all caps and underlined it.
The restriction in that program is blatant. OU also holds a ONEOK Working Woman Workshop, which claims to be just for women: the mission of the workshop is to provide OU women engineering students "with professional and personal development opportunities that contribute to the preparation of students for career paths in industry and academia." The name of the program and its mission both make it clear who is wanted and who is not.
OU also appears to discriminate against younger male students. Its Girls Learning and Applying Math and Science (GLAMS) program, to be held online on November 13, states that "Girls in their 6th, 7th or 8th grade year in the spring of this academic year should apply." The program adds, "African American, Hispanic/Latino, American Indian/Alaskan Native and or First Generation students are strongly encouraged to apply; however, the program considers all applicants." But boys are clearly unwanted. Photos of the program show 100% girls.
Additionally, OU holds an annual High School Girls Day sponsored by Shell, which similarly limits older boys from participating: "Current high school girls in the 9th, 10th, 11th and 12th grade in the spring of this academic year should apply."
These four examples are just the beginning at OU and elsewhere.
At Oklahoma State University (OSU), in contrast to OU, the Society of Women Engineers (SWE) explicitly claims to "assist men and women in leadership and professional skills." SWE holds SWE Day, a hands-on educational program to introduce "high school females" to the college of engineering, only for girls. SWE is primarily a club and does not necessarily represent OSU officially, so SWE Day may be more likely to fall afoul of campus nondiscrimination rules than become a Title IX case.
The University of Tulsa (TU) Department of Mathematics explicitly limits its Tulsa Girls' Math Circle program "to girls from the Tulsa-area who are in 6th, 7th and 8th grades." The program's FAQ specifies that the program is for "Any intellectually curious and highly capable girl who is in grade 6 or above from any school in the Tulsa area." Although TU is a private institution, it is bound by Title IX and equally in danger of losing federal funds if found to discriminate on the basis of sex.
TU also says it hosts girls (only) on campus for Tech Trek Tulsa, a weeklong program "for girls entering 8th grade." This program appears, however, no longer to exist at TU. But TU also says it holds Sonia Kovalevsky Day, an annual "all day, all girls, all math" event that has continued into 2020. The partner organization, the Tulsa Regional STEM Alliance, might no longer partner with TU, since its website now says that the Alliance partners with Tulsa Community College (TCC) for this program.
TCC also runs the Mothers on a Mission program for students who are single mothers. This program provides "resources to empower single mothers through powerful speakers, peer collaboration, individual coaching, study help, and leadership training." It appears that single fathers are not invited, although one line in the description refers to student-parents instead of mothers in particular.
Northeastern State University (NSU) offers a Girl Powered S.T.E.A.M. Workshop that is "centered around girls" ages 6–14. NSU says that "this is an initiative to educate girls in more S.T.E.A.M. areas." Although the webpage says that "all are welcome," the initiative is evidently only for girls of those ages, not boys.
Rogers State University (RSU) runs a Girls STEM Camp. Information online is thin, but it appears to be for girls only.
Not only might these programs violate federal law, but most of them might also violate the state constitutional provision against preferential treatment or discrimination in public education on the basis of sex. They also might violate the institutions' own rules and policies against discrimination. Taking them together, one might see not just an unlawful bias in individual programs, but institutional bias at entire universities and in the public postsecondary system altogether. While Mr. Perry appears to have more Oklahoma work to do at the federal level, the civil rights staff in the state Attorney General's office may also have some work to do.
The best solution, though, is for the colleges to remedy all discrimination before anyone files a complaint. Individual colleges, the state regents, and the Oklahoma State Department of Education may want to investigate sooner rather than later. Mr. Perry knows what he is doing and is effective in rooting out discrimination.
Adam Kissel is a former Deputy Assistant Secretary for Higher Education Programs in the Office of Postsecondary Education at the U.S. Department of Education. He previously served as vice president of programs for the Foundation for Individual Rights in Education, directing the program that defended the fundamental rights of students and faculty members across the country. He holds degrees from Harvard University and the University of Chicago.