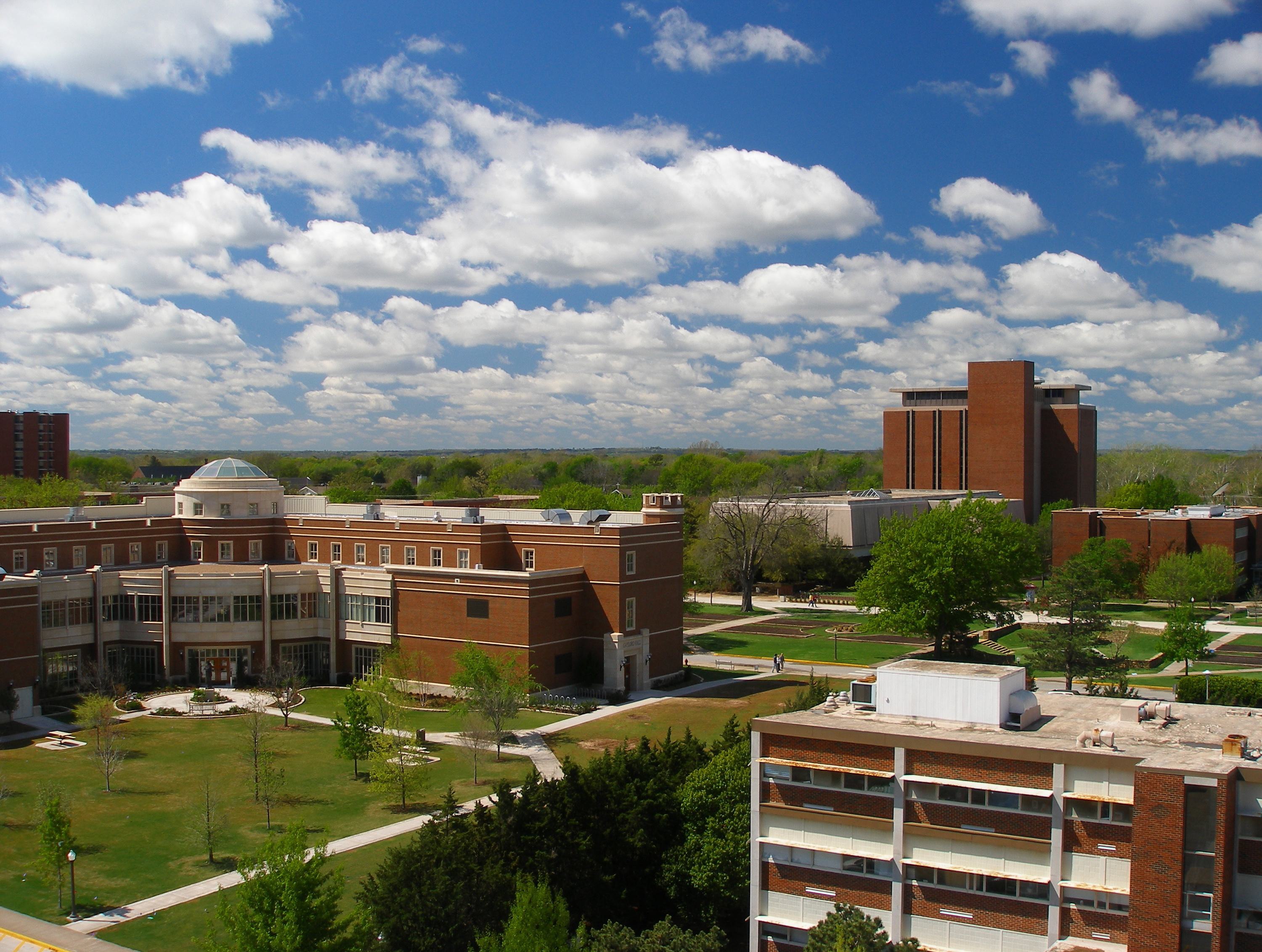 Higher Education
David Randall, Ph.D. | March 31, 2020
'Social justice' permeates Oklahoma higher education
David Randall, Ph.D.
Social justice education is taking over America's colleges and universities.
What does that mean?
Social justice theory subordinates all endeavors to the pursuit of political activism to enact social justice's political goals. Radical justice advocates have established themselves in higher education, and now seek to subordinate all aspects of higher education to the pursuit of social justice.
Social justice advocates have succeeded alarmingly well at achieving their goals. I've written about this at greater length in my report, "Social Justice Education in America," published in 2019 by the National Association of Scholars. In this article I outline how social justice education works in higher education, with examples drawn from some of Oklahoma's public universities.
Mission Statements
Social justice advocates seek to alter university and department mission statements and institutional commitments because these act as promissory notes for future social justice initiatives. When the University of Oklahoma says in its "Statement of Commitment to Affirmative Action" that it desires "to ensure social justice and promote campus diversity," that's not just a pious nostrum, but a hostage to fortune.
Moreover, higher education accreditors want to see proof that a university lives up to its mission statement—so once the mission statement commits the university to social justice, it won't get accredited unless it makes good on that promise.
Graduation Requirements
Social justice advocates then seek to alter general education requirements. They have inserted requirements that students take courses in areas such as diversity, experiential learning, and social justice, and also erected a system of multiple requirements and double-counted courses that steer students to take social justice courses.
For example, Oklahoma State University has a diversity requirement, which students fulfill by taking courses such as American Studies 3473 ("Race, Gender, and Ethnicity in American Film"), Political Science 2313 ("Social Justice Politics"), and Women's and Gender Studies 3553 ("LGBTQ Lives in the United States"). Social justice advocates capture immense numbers of tenure lines and tuition by requiring students to take social justice courses.
Capturing Disciplines and Creating Pseudo-disciplines
Social justice advocates also have seized or created large numbers of disciplines explicitly dedicated to social justice activism. The heaviest penetration of social justice advocacy is in identity group studies; American studies; gender studies; sustainability; global, human rights, and peace studies; health policy; urban studies; law; political science; public policy; education; social work; criminology; psychology; sociology; civic engagement; leadership; and social justice.
The University of Oklahoma's Department of Women's and Gender Studies now offers a minor in social justice, in which students "will learn to utilize multidisciplinary and feminist approaches that recognize the struggles for liberation and the importance of social movements, advocacy, and activism locally and globally."
These disciplines select and form social justice advocates by a combination of mission statements, requirements, and electives. The two required courses for the University of Oklahoma's Minor in Social Justice are "Social Justice and Social Change" and "Social Justice Internship."
A course called "Social Justice Internship"? Yes. "A social justice internship provides students with the opportunity to give back to the community and become directly involved in working with social justice issues." Social justice educators use experiential learning courses—where students receive credit for work outside the classroom, usually for a nonprofit organization—to provide vocational training in progressive activism. The University of Central Oklahoma's Volunteer and Service Learning Center "collaborates with a full-range of departments and community organizations to plan and implement a year-long Social Justice Series. This series aims to raise interest in and awareness of Social Justice issues that impact our region, state, nation, and world."
Capturing University Administration
Social justice advocates have taken over much of university administration, particularly offices devoted to the "co-curriculum." They have also taken over the education of higher education administrators, and their professional organizations, and redefined their professional goals as the advancement of social justice.
Bureaucracies taken over by social justice advocates are often the Office of Student Affairs; Office of First-Year Experience; Office of Community Engagement; Office of Social Justice; Office of Sustainability; Office of Equity and Inclusion; Office of Diversity and Multicultural Affairs; miscellaneous "institutes" and "centers"; and the Title IX Office. The University of Oklahoma alone boasts social justice bureaucracies including an Office of Diversity, Equity, and Inclusion; Student Affairs (which houses the Gender and Equality Center); and the Center for Social Justice.
Social justice advocates make sure there is no escape from social justice advocacy. Social justice now affects where students live and sleep, by way of the Office of Residential Life and "Living Learning Communities." Oklahoma State University's Housing and Residential Life is committed to "promoting reflection of personal attitudes, integrity, and values while developing new ways of thinking about social justice" and "creating and supporting ongoing training and development of our staff in regards to social justice issues."
Social justice organizes voluntary informers to enforce social justice advocacy in all private life, by way of Bias Incident Response Teams. Break and Study Abroad programs ensure that students remain yoked to social justice even in off-campus academic programs. The David L. Boren College of International Studies at the University of Oklahoma offers Interdisciplinary Service Learning: Study Abroad Programs; students "learn social justice research methods" and "gain insights about social justice work," while earning course credit for "Women Creating Social Change."
Individual events make up the fabric of campus life. A sample of social justice events gives a sense of the variety of means by which social justice education operates. The University of Central Oklahoma Office of Diversity and Inclusion sponsors a Hip Hop Social Justice & Well-Being Week. The University of Oklahoma's Center for Social Justice sponsors Teach OUt on Race: "Designed for a range of participants from budding allies to experienced activists, the Teach OUt is an opportunity for attendees to intentionally consider what it means to practice anti-racism across the spaces where we teach, learn, and lead."
Suggested Reforms
Higher education reform must disrupt higher education's ability to provide stable careers for social justice advocates. The National Association of Scholars recommends the following general reforms:
1. Eliminate experiential learning courses;
2. Remove social justice education from undergraduate general education requirements;
3. Remove social justice education from introductory college courses;
4. Remove social justice requirements from departments that provide employment credentials;
5. Remove social justice positions from higher education administration;
6. Restrict the power of social justice advocates in higher education administration;
7. Eliminate the "co-curriculum"; and
8. Remove social justice requirements from higher education job advertisements.
These reforms should come at the federal level and at the state level. State legislators and boards of regents are best equipped to pursue these by their powers to oversee and, where necessary, defund public universities.
Moreover, students should cease cooperating with social justice regulations. Oppressive regimes collapse when their subjects no longer obey.
---
What is 'social justice'?

"Social justice" may mean particular things to particular people, says Dr. Peter W. Wood, president of the National Association of Scholars. But in general it signifies only an emotional disposition, a sensibility, along the lines of the following:
I dislike the United States and American culture. American society treats people unfairly. American culture elevates the wealthy and the privileged over everybody else. It is oppressive. I'm oppressed. I want to change everything. I especially want to change things in the direction of redistributing wealth and privilege. Those should be taken away from the people I don't like and given to me and the people I do like. The key to making this happen is to raise awareness among those who are oppressed and who don't necessarily know they are oppressed. Calling for social justice is a way of bringing people together to overthrow the systemic injustices all around us.
David Randall is the research director of the National Association of Scholars. He earned a Ph.D. in history from Rutgers University, an M.F.A. in fiction writing from Columbia University, a master's degree in library science from the Palmer School at Long Island University, and a B.A. from Swarthmore College. Prior to working at NAS he was the sole librarian at the John McEnroe Library at New York Studio School.