Higher Education
Jonathan Small | December 27, 2021
Still time for OU to change course
Jonathan Small
We've all seen the signs: "Help Desperately Wanted!" "Signing Bonus up to $500!" It's not just burger flippers; there are shortages of nurses, engineers, technicians, and on and on.
You would think our institutions of higher education, which receive hundreds of millions of dollars in state appropriations, would be responding by cranking out trained and educated graduates ready to take some of those positions. Sadly, at the University of Oklahoma, hundreds of nursing-school applicants were recently turned away, apparently because nursing education isn't a money-maker for the university.

The top priority at OU is establishing a politically correct culture of so-called diversity. OU president Joseph Harroz says so. "The absolute most important thing to me," he has declared, "is that we get it right around diversity and inclusion." He says it is OU's "top priority."

OU's chief diversity bureaucrat, Belinda Higgs Hyppolite (pronouns: "She/Her/Hers"; annual compensation: $230,000), says Harroz "has literally staked his career on making sure that we get this right."

But it's not right, and it's doing great harm to the university.

OU's diversity training instructs the staff to embrace political correctness. Students are asked if they're nonbinary or genderqueer or pansexual or other options I've never heard of.

From education to sociology to architecture to the hard sciences, so-called "diversity" and "social justice" are rampant at OU. Even women's volleyball has gone woke! Coaches were shocked when a star player dared to differ with a "racism is everywhere" presentation. She was suspended from the team and forced to undergo Soviet-style re-education sessions. She ultimately transferred.

The Foundation for Individual Rights in Education recently surveyed OU students and found that a significant number are afraid to voice an opinion in class for fear of retaliation by leftist faculty.

Space doesn't permit me to list all the woes at OU; you must see for yourself.

What is to be done? First, Gov. Kevin Stitt must appoint regents who have courage. Regents like Rick Nagel, who had the good sense to vote against OU's 2.75% tuition-and-fee hike this year.

Second, we need state lawmakers to step up. To his credit, House Majority Floor Leader Jon Echols last month pronounced it "outrageous" that the official Twitter account for OU Health Services took a shot at Gov. Stitt: "Our patients can identify as exactly who they are. Period."

When a male pointed out OU's absurdity, tweeting "I identify as female today so I need to schedule a hysterectomy," the OU Health Services account replied: "We don't perform surgery here, but we will always be happy to refer you to an OBGYN."

It's time to reduce appropriations to higher education and to demand transparency. OU still refuses to release the investigative report by the Jones Day law firm on former President David Boren's alleged misconduct—a report the taxpayers paid $1 million for.

Releasing that report would solve a multitude of problems—and allow OU to begin to change course.

[For more articles about higher education in Oklahoma, visit AimHigherOK.com.]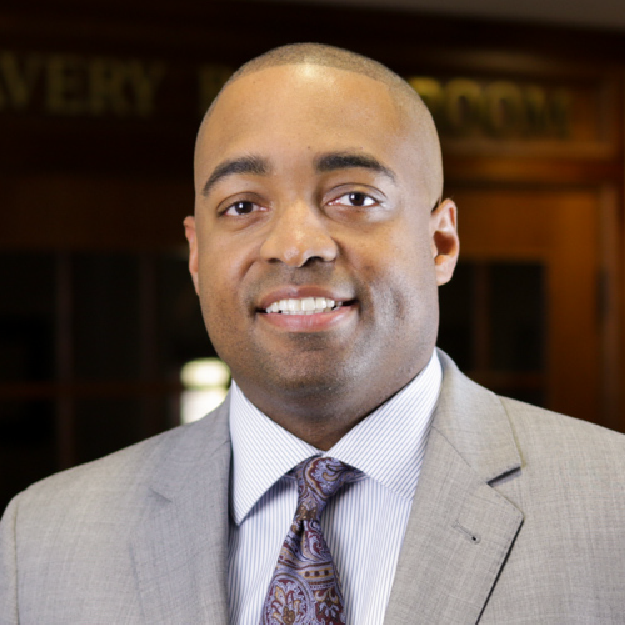 Jonathan Small, C.P.A., serves as President and joined the staff in December of 2010. Previously, Jonathan served as a budget analyst for the Oklahoma Office of State Finance, as a fiscal policy analyst and research analyst for the Oklahoma House of Representatives, and as director of government affairs for the Oklahoma Insurance Department. Small's work includes co-authoring "Economics 101" with Dr. Arthur Laffer and Dr. Wayne Winegarden, and his policy expertise has been referenced by The Oklahoman, the Tulsa World, National Review, the L.A. Times, The Hill, the Wall Street Journal and the Huffington Post. His weekly column "Free Market Friday" is published by the Journal Record and syndicated in 27 markets. A recipient of the American Legislative Exchange Council's prestigious Private Sector Member of the Year award, Small is nationally recognized for his work to promote free markets, limited government and innovative public policy reforms. Jonathan holds a B.A. in Accounting from the University of Central Oklahoma and is a Certified Public Accountant.