Budget & Tax
Jonathan Small & Dave Bond | November 13, 2014
Tax Reduction Will Empower Future Generations
Jonathan Small & Dave Bond
U.S. history features many crucial moments when leaders made pivotal decisions that changed the trajectory of the future and empowered generations to come.
The Founders determined to pledge their lives, fortunes, and sacred honor for the sake of the birth of a nation, declaring that all men are created equal, endowed by their Creator with certain inalienable rights.
George Washington refused to serve more than two terms as president, vowing not to establish a new monarchy. John Quincy Adams waged an ideological war against slavery, helping set the stage for its eventual repeal. Ronald Reagan brought back free-market economic principles, ushering in one of the most prosperous periods of growth in America's history. Story after story from the first and second world wars shows individuals who made heroic decisions that resulted in safety for billions of people today. Such efforts all involved bold leadership, and they changed and empowered generations.
Since 1994, Oklahoma has accomplished much to help grow the state's economy: Right to Work, death tax repeal, personal income tax reductions, repeal of taxes on intangible property, lawsuit reform, workers' compensation reform, prioritizing transportation and infrastructure needs, and government employee retirement reform. All these efforts will help empower future generations.
The key to any Oklahoman releasing his or her full potential is the ability to work and to lead a productive life. Unfortunately, Oklahoma assesses a penalty on the work and productive activity of most Oklahomans in the form of a personal income tax.
Research and human behavior demonstrate that, more than any other type of tax, personal income taxes result in the reduction of output and of a worker's ability to fully realize the fruits of his or her labor. The superior economic performance, over at least the past 25 years, of states with no personal income taxes compared to states that assess personal income taxes is undeniable.
Oklahoma faces a crossroads: Of the six surrounding states, four have lower personal income tax rates, covering Oklahoma's northern, southern, and western borders. From 1992 to 2011, Oklahoma lost a net total of nearly $1 billion in personal income as a result of Oklahoma taxpayers migrating to other states (see pp. 12-13). It's no coincidence the two states that gained the most wealth from Oklahoma in that span were no-income-tax Texas and Florida, together receiving $1.6 billion in personal incomes from our state.
Oklahoma has demonstrated success with personal income tax reductions. Income tax rate cuts from 2005 through 2012 played a part in significant growth in Oklahoma's economy and in disposable income. And total state spending and state tax collections are at all-time highs, thus proving tax cuts have not decimated available revenue for government.
But it is not just Oklahoma. Creighton University economist Ernest Goss notes:
In 2012, Kansas Governor Brownback pushed the Legislature to whack individual tax rates by 25%, to repeal the tax on sole proprietorships, and to increase the standard deduction. In 2013, the Legislature cut taxes again. Since passage in 2012, how has the Kansas economy responded to these dramatic tax cuts? Kansas [following the tax cuts] grew its personal income by 2.92% which was higher than the U.S. gain of 2.85%, and was greater than the growth experienced by each state bordering Kansas, except Colorado. [Colorado has received an influx of Californians fleeing record-high state income tax increases; Colorado also still has a personal income tax rate below Kansas.] Additionally in terms of average weekly earnings, Kansas experienced an increase of 4.82% which was almost four times that of the U.S., more than four times that of Missouri, approximately seven times that of Nebraska, and nearly four times that of Oklahoma. …
Kansas job and income data since the tax cut show that, except for Colorado, the state economy has outperformed, by a wide margin, that of each of its neighbors and the U.S. To remain competitive, expect Kansas' neighbors to reduce state and local taxes in the years ahead.
Consider Hertz and Dollar Thrifty relocating their managers and decision-makers from Oklahoma to no-income-tax Florida. Consider Hilti Corporation relocating its managers and decision-makers to income-tax-free Texas. It is clear Oklahoma's personal income tax inhibits our state's ability to make jobs available to those who desperately need them.
Now is the time for Oklahoma to fully commit to eliminating the state's "penalty on work," the personal income tax. Across Oklahoma, families are faced with rising health insurance deductibles and out-of-control medical costs, rising food prices, out-of-control higher education costs, and numerous other financial pressures. This year there will be Oklahomans who are forced into debt to pay medical bills or cover other necessities. By taxing personal income, state lawmakers are taking away financial freedom from Oklahoma families—in order to continue growing the size of state government.
If Oklahomans don't act to remove their state's penalty on work, no-income-tax states will continue to have a competitive advantage over our state. If things remain as they are, when our children and Oklahoma's future generations are faced with the decision of where to go for opportunity, we will be forced to be honest with them and say that places like Dallas, Houston, Frisco, Lewisville, Abilene, Plano, Orlando, Fort Myers, and elsewhere hold better promise than Oklahoma City, Tulsa, Edmond, Broken Arrow, Enid, or Bartlesville.
By gradually phasing out Oklahoma's penalty on work over an extended period of time, the state can ensure funds are available for core services while transitioning our economy into one that can't be easily matched. By committing to gradual, steady, quarter-percent reductions in the top personal income tax rate, just as the state has done previously, Oklahoma can provide a new economy, with opportunity in greater abundance for our children and grandchildren.
For the sake of future generations, and to unleash the full economic potential of all Oklahomans, our two organizations remain steadfastly committed to ensuring that Oklahoma gradually phases out the state's penalty on work, the personal income tax.
Jonathan Small, C.P.A., serves as OCPA's executive vice president.
Dave Bond is CEO of OCPA Impact, a nonpartisan 501 (c)(4) organization working to put free-market, limited-government ideas into action. He previously served as director of government relations at OCPA. Prior to joining OCPA, he served as director of the Republican State House Committee and worked at the Oklahoma House of Representatives in media and communications.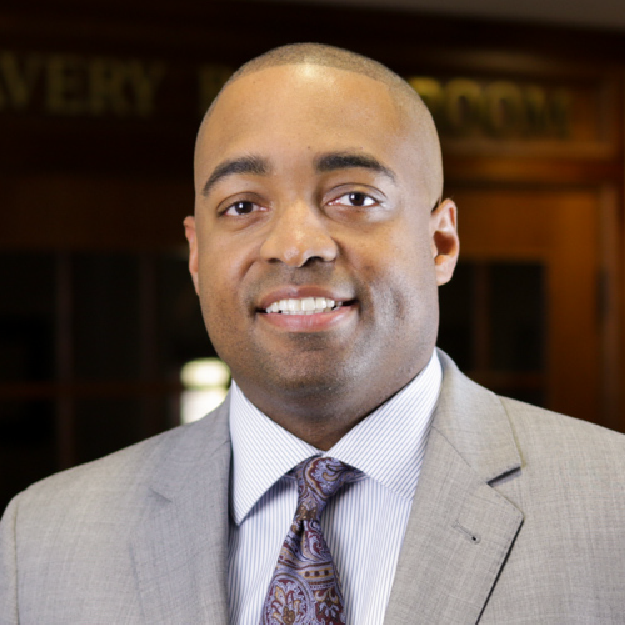 Jonathan Small, C.P.A., serves as President and joined the staff in December of 2010. Previously, Jonathan served as a budget analyst for the Oklahoma Office of State Finance, as a fiscal policy analyst and research analyst for the Oklahoma House of Representatives, and as director of government affairs for the Oklahoma Insurance Department. Small's work includes co-authoring "Economics 101" with Dr. Arthur Laffer and Dr. Wayne Winegarden, and his policy expertise has been referenced by The Oklahoman, the Tulsa World, National Review, the L.A. Times, The Hill, the Wall Street Journal and the Huffington Post. His weekly column "Free Market Friday" is published by the Journal Record and syndicated in 27 markets. A recipient of the American Legislative Exchange Council's prestigious Private Sector Member of the Year award, Small is nationally recognized for his work to promote free markets, limited government and innovative public policy reforms. Jonathan holds a B.A. in Accounting from the University of Central Oklahoma and is a Certified Public Accountant.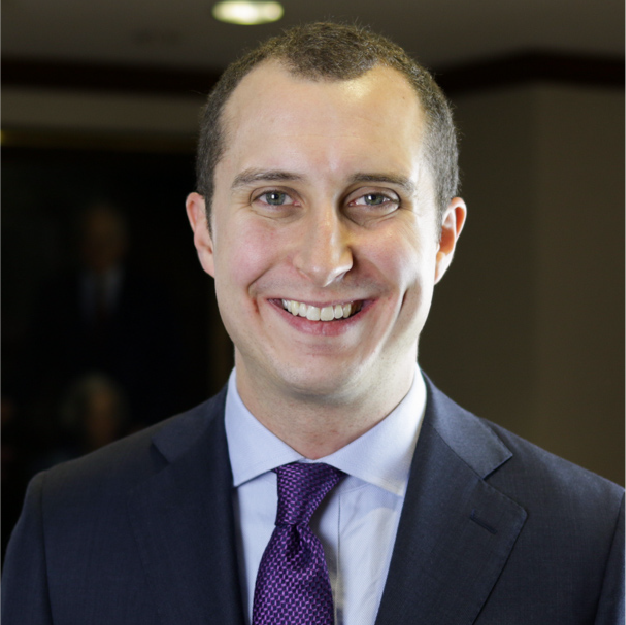 Dave Bond
Vice President for Advocacy
Dave Bond serves as Vice President for Advocacy at the Oklahoma Council of Public Affairs. He was previously the CEO of OCPA Impact, OCPA's 501(c)4 action partner. Since 2011, Dave has advocated at the Oklahoma Capitol on issues of free enterprise, individual initiative and limited government. He has been referred to in the Tulsa World as "a prominent Oklahoma anti-tax lobbyist". Prior to his advocacy efforts, Dave worked in Oklahoma elections, focused mostly on state legislative campaigns. He was the executive director of the Republican State House Committee, the campaign arm of the Republican caucus of the Oklahoma House of Representatives. Dave also worked with the campaign consulting firm A.H. Strategies and with the inaugural campaign of former Corporation Commissioner Jeff Cloud. In addition, he served in the media and communications divisions of the Oklahoma House of Representatives. Dave has lived in Oklahoma most of his life and is a graduate of Oklahoma State University. He and his wife Marsha have two sons and live in Yukon.