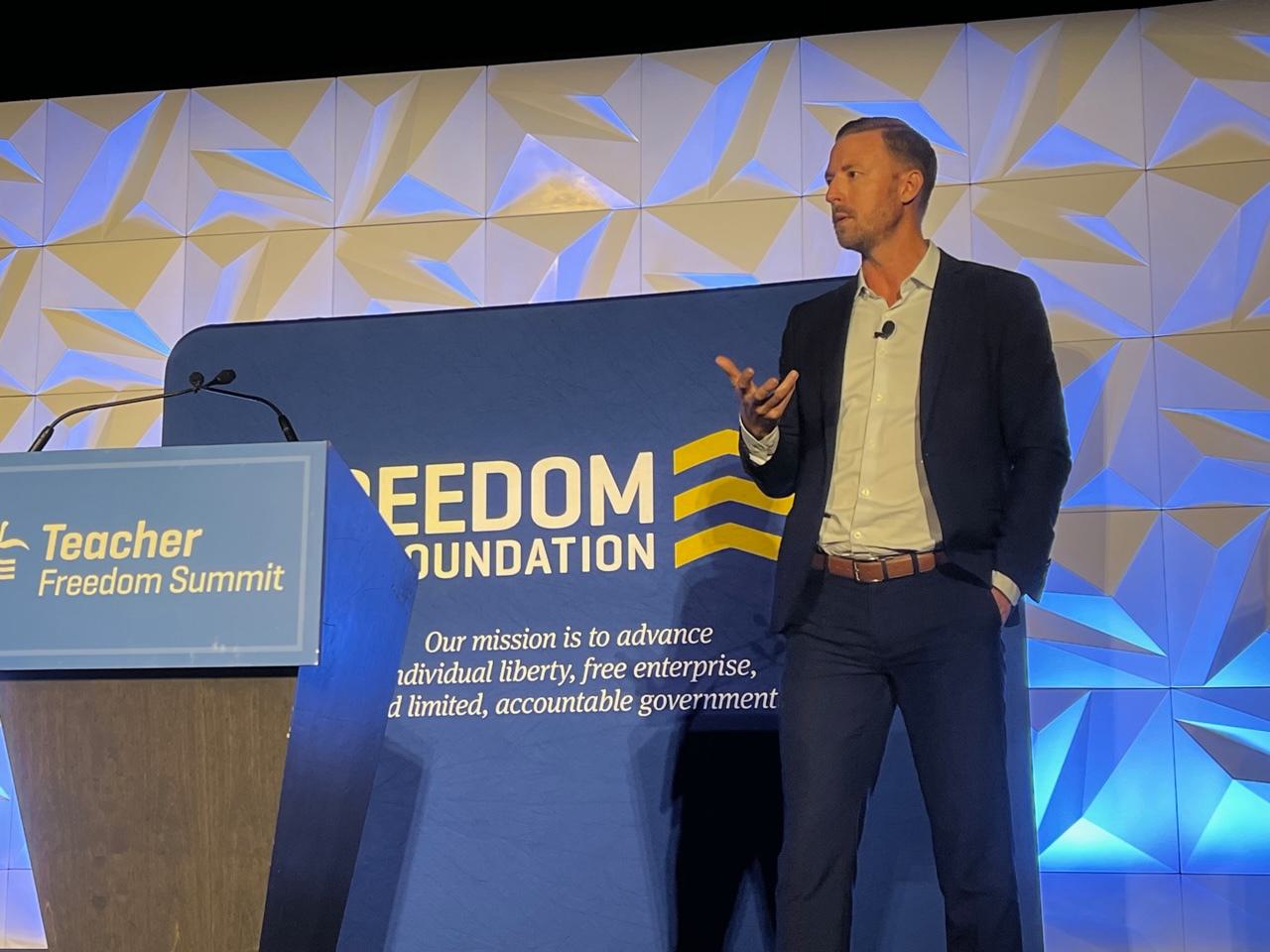 Education
Bre Oberdick | September 11, 2023
Teachers' unions are selling a big lie
Bre Oberdick
"The teachers' unions have been allowed to sell a big lie to everyone," Oklahoma Superintendent of Public Instruction Ryan Walters said during his talk at the opening dinner of the recent Teacher Freedom Summit.
In July 2023, teachers from 26 states gathered in Colorado for the Teacher Freedom Summit—an all-expense-paid conference for public school teachers hosted by the Freedom Foundation. This first-of-its-kind conference took place over three days, with a lineup of speakers and teacher-led panels that informed teachers why and how to leave their liberal unions that work in direct opposition to their convictions and values.
Many teachers don't recognize the radical political and social agenda driven by teachers' unions. The National Education Association (NEA), the parent organization of the Oklahoma Education Association (OEA), recently committed to using member funds to fight against state laws that restrict access to school bathrooms based on sex as well as policies that forbid kids from having sex-change procedures. The NEA also released a "toolkit" that offers teachers suggestions on how to circumvent rules that require them to call a student by their given name rather than a chosen "transgender" name.
Did you know that a portion of union dues a teacher pays goes to the NEA? The NEA takes a fixed percentage of OEA dues based on the national average teacher salary. Some Oklahoma teachers see the agenda the NEA is pushing and they don't support it—but the OEA takes $520 a year from each member and more than $200 of that leaves Oklahoma for Washington D.C. Membership in the OEA means teachers are financially supporting the NEA and their agenda.

In his opening speech at the conference, Superintendent Walters shared how Oklahoma is fighting back against the teachers' unions and their radical ideology. "We have to change the system so it reflects excellence," he told teachers.
Teachers' unions operate—through manipulation, deceit, and bullying if necessary—by taking money from teachers and using it for their political and ideological agendas, while Superintendent Walters' vision for Oklahoma rewards teachers and focuses on getting more money to teachers, especially the exceptional ones.
The conference theme, "Conquering Mountains," resonated with many educators. For some teachers, leaving their union may seem like climbing Mt. Everest. Why is it so hard to leave?
In 2008, as a first-year public school teacher in Oklahoma, I remember being asked to join the local teachers' union. The "benefits" of joining were shared with me—all I had to do was allow the union to take $50 from my paycheck each month. With loads of student loan debt and a starting teacher salary, it was an easy no. I adamantly declined to join.
What I didn't know then is that the amount the union takes per month for dues is not even definitive when a teacher signs up for membership. According to the OEA membership form for the 2022-2023 school year, dues were "expected to be about $52 a month." Imagine agreeing to money being taken directly from your paycheck—without it ever hitting your bank account—based on words like "expected" and "about."
Several years later, at a new teacher induction with a new district in Oklahoma, I was required to meet with a union representative. This meeting happened one on one, in a room no bigger than a closet. Intimidation was used, and pressure tactics and guilt trips were heaped on. My answer stayed the same. But I can see how many new teachers feel pressured to join or don't even fully understand what they are signing up for. I knew then, and it was a running message at the conference this summer: teachers don't need unions.
Most teachers do not want their hard-earned money going to causes they don't support. And they certainly don't want to be bullied and pressured by union reps. But these things happen all the time in Oklahoma and across the country.
As Freedom Foundation CEO Aaron Withe said at the conference, "State departments should not be acting as debt collectors for the unions."
Making it their mission to hold radical unions accountable for their cultural extremism, the Freedom Foundation is equipping teachers with the tools they need to leave their unions.
Nationally, the Freedom Foundation is doing the right thing in fighting back against radical union politics. And in Oklahoma, Superintendent Walters is doing the same.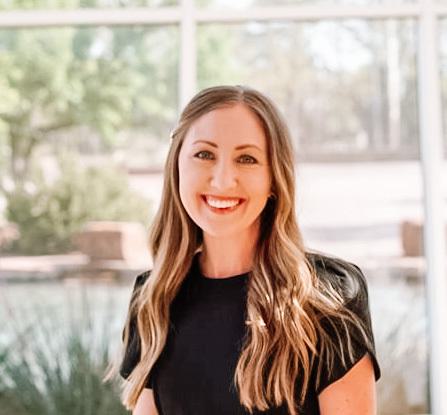 Bre Oberdick is a communications professional with Killerwhale, a marketing and creative agency. A graduate of the University of Oklahoma, she is a former high school English teacher, student council adviser, and yearbook adviser in two of Oklahoma's largest high schools.