Law & Principles
Trent England | February 17, 2015
Union dues deduction reform up for House vote
Trent England
Over the last five years in Wisconsin, Gov. Scott Walker has successfully defended his Act 10 union reforms at the ballot box and in the courts. Recently in Illinois, newly elected Gov. Bruce Rauner began trying to extricate his own state from its entanglement with public-sector employee unions. Now Oklahoma faces the possibility of enacting a similar reform.
The Oklahoma House of Representatives on Wednesday will vote on HB 1749, which would get state government out of the business of collecting union dues.
In November, I wrote on this topic for Perspective. The largest public-sector union in Oklahoma is the Oklahoma Education Association, which itself is a member of the National Education Association. This latter group "has an innocuous name and a radical agenda."
At its national meeting in July 2014, the NEA adopted 99 pages of resolutions that lay out the group's agenda. This includes support for abortion ("reproductive freedom," Resolution I-17), opposition to programs that allow children to escape failing or dangerous schools (Resolution A-25), advocating "strict prescriptive regulations" on guns (Resolution I-34), and supporting complete government control of healthcare ("single-payer," Resolution H-7). By choosing to affiliate with and financially contribute to the NEA, the OEA and its local affiliate unions actively support this agenda.
Of course, OEA and NEA are free to advocate for these far-left political positions. The organizations' members have the right to freedom of association and speech. They do not, however, have a right to force state taxpayers to provide their private organizations with a dues collection service.
Collecting dues is one of the challenges of running a membership organization—unless you are a government union in Oklahoma. In that case, the state has volunteered to collect your dues for you. State government and state taxpayers subsidize the dues collection service that supports both the OEA and NEA.
While supporting private organizations generally is outside of the proper role of government, supporting a political agenda is clearly improper. The NEA and OEA are free to lobby for their views and to solicit for members and contributions; the state should neither interfere with nor support those efforts. Oklahoma needs to get out of the business of collecting money from worker paychecks for any outside groups by repealing the law that granted this special privilege.
In 2012, OCPA hosted Gov. Walker as the keynote speaker at our annual Citizenship Dinner (this year, Dr. Charles Krauthammer returns). Shortly after the event, The Oklahoman editorialized on the issue of union dues deduction. The paper pointed to Wisconsin's experience.
When Wisconsin ended automatic deductions, the American Federation of State, County and Municipal Employees lost over half its membership. We hope Oklahoma lawmakers take note and end automatic deductions for all public sector unions. The failure to pay dues indicates government workers don't see much value in union membership. So why should the state keep propping up the unions?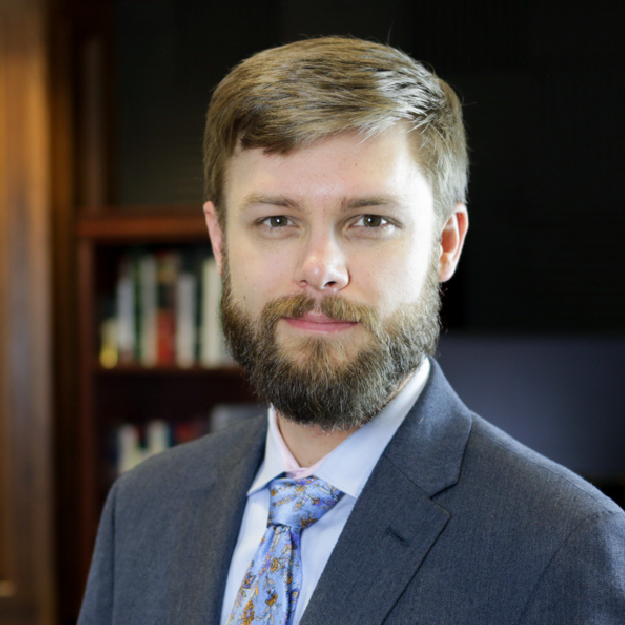 Trent England
David and Ann Brown Distinguished Fellow
Trent England is the David and Ann Brown Distinguished Fellow at the Oklahoma Council of Public Affairs, where he previously served as executive vice president. He is also the founder and executive director of Save Our States, which educates Americans about the importance of the Electoral College. England is a producer of the feature-length documentary "Safeguard: An Electoral College Story." He has appeared three times on Fox & Friends and is a frequent guest on media programs from coast to coast. He is the author of Why We Must Defend the Electoral College and a contributor to The Heritage Guide to the Constitution and One Nation Under Arrest: How Crazy Laws, Rogue Prosecutors, and Activist Judges Threaten Your Liberty. His writing has also appeared in the Wall Street Journal, USA Today, Washington Times, Hillsdale College's Imprimis speech digest, and other publications. Trent formerly hosted morning drive-time radio in Oklahoma City and has filled for various radio hosts including Ben Shapiro. A former legal policy analyst at The Heritage Foundation, he holds a law degree from The George Mason University School of Law and a bachelor of arts in government from Claremont McKenna College.