Criminal Justice
Ryan Haynie | July 16, 2021
Unpacking Gov. Stitt's criminal justice reform panel from CPAC
Ryan Haynie
This past weekend, Gov. Kevin Stitt joined Gov. Bill Lee of Tennessee for a conversation on "leadership, justice, jobs, and 'wokeism.'" The two governors spent the majority of their time talking about criminal justice reforms in their respective states. I want to recap the conversation and offer proposals to achieve Gov. Stitt's objective of putting Oklahoma on the path to becoming a top 10 state.
Gov. Lee began the conversation by noting that criminal justice reform is often misunderstood—a fact I frequently see on social media. In his view, the left has turned criminal justice reform into a divisive issue, when in reality, smart reforms are a conservative cause. He noted that Tennessee—like Oklahoma—incarcerates too many people because it puts or keeps people in prison who don't need to be there. Finally, he emphasized that state policies should be driven by data, noting his own background as an engineer.
Next, Gov. Stitt emphasized that we should only lock up those that we're afraid of, rather than those we're mad at. He shared that when he began running for governor, he was ashamed to learn we were dead last nationally in incarceration ("we incarcerated more men and women than any other state"). Noting that crime and recidivism rates have gone down under his administration, he remarked that Oklahoma needs to look at sentencing reform. I agree, and would add that there are other reforms his administration can tackle in the coming months.
Sentencing
Gov. Stitt raised the issue, so let's begin with sentencing reform. The Oklahoma Legislature has considered multiple sentencing reform measures in the last few years, but none have become law. The governor did not vocally support either of the two most significant reform packages, likely because of the Attorney General's Reclassification Council. Formed by statute in 2018, the council was tasked with recommending a new felony classification system that would, among other things, reduce or hold neutral the prison population.
After three years, the Council finally released a framework this year. To reach the statutory mandate of reducing or holding neutral the prison population, Gov. Stitt will probably need to make substantial changes to the framework before the framework can be put into law. While the proposal does include reduced sentences for many "85% crimes," it also adds or raises some mandatory minimum sentences and includes sentence enhancements that will increase the prison population.
With the opportunity to appoint a new Attorney General following the resignation of Mike Hunter, Gov. Stitt has a great opportunity to ensure any new felony classification system achieves the sentencing reform he touted at CPAC.
Expungements
Oklahoma also has the opportunity to seek robust expungement reform in the coming year. In the United States, approximately 1 of every 3 Americans has a criminal record that makes it more difficult to access education, housing, and meaningful employment. Reforms could include: automatic expungements (clean slate) for certain offenses after a certain time period; expanded access to the expungement process; adjusting fines and fees requirements; and technological advances that reduce costs.
Expungement reforms (particularly clean-slate initiatives) enjoy bipartisan support with 66% of Republicans and 75% of Democrats supporting automatic expungements for nonviolent offenders. In 2018, Pennsylvania's Republican-controlled legislature and Democratic governor worked together to pass a clean-slate initiative. One reason for the popularity of clean slate programs is the fact that the records being expunged are already eligible for expungement, but cost and bureaucratic red tape stands in the way. As Gov. Lee pointed out, the overwhelming majority of those in prison will re-enter our communities. We should give them the tools needed to be good neighbors.
Sentencing reform and expungements are not the only things this administration can tackle, but they would be a great start. Issues like fines and fees, civil asset forfeiture, and bail reform can all be addressed in meaningful ways that both conservatives and progressives can agree on. Gov. Stitt showed real leadership with his single-day commutation event several years ago. Much more is needed, including these policy changes that can improve the direction of our state. As was shown by the positive reaction to the CPAC panel, many conservatives are eager to work with Gov. Stitt to advance these reforms.

(Image: Gov. Stitt at CPAC)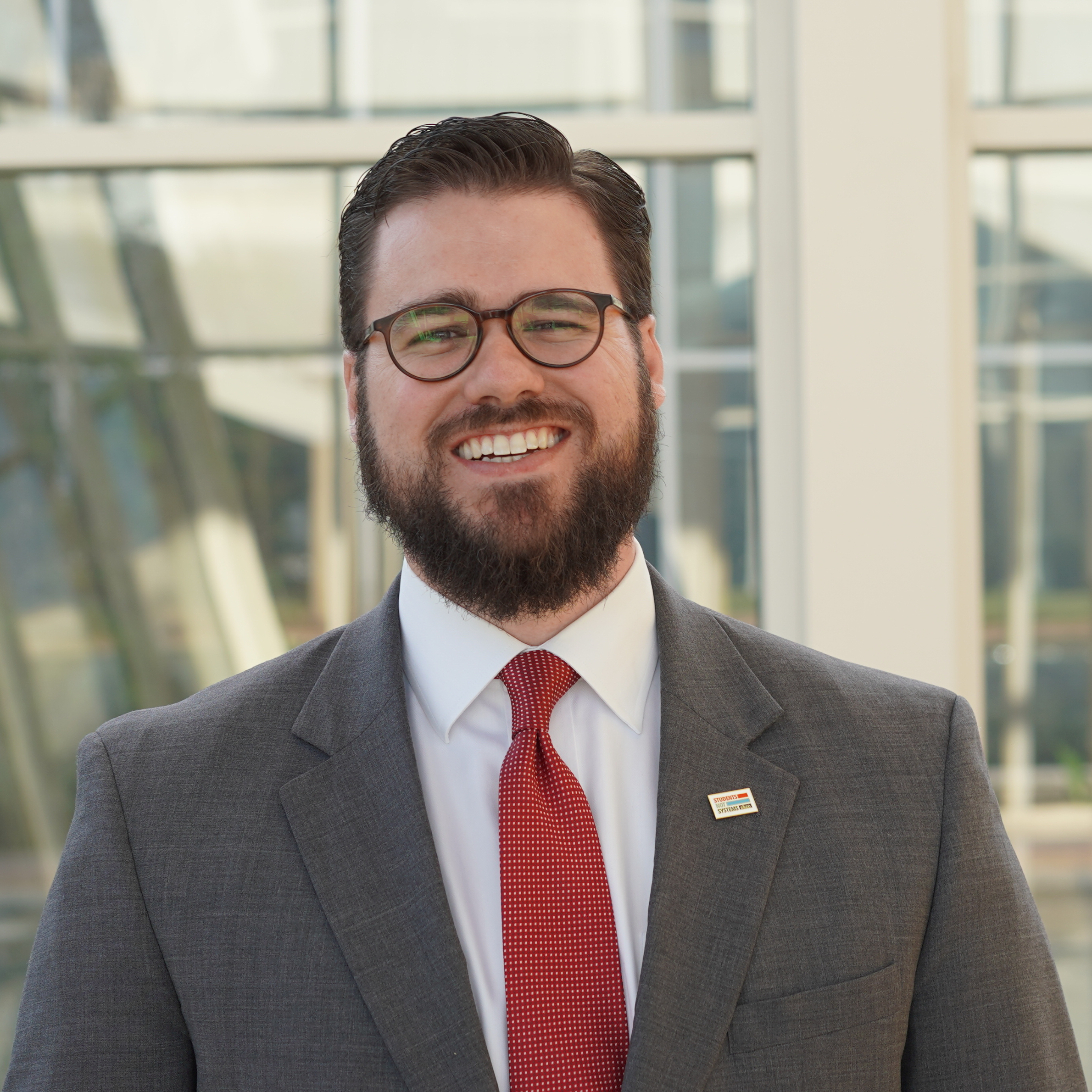 Ryan Haynie
Criminal Justice Reform Fellow
Ryan Haynie serves as the Criminal Justice Reform Fellow for the Oklahoma Council of Public Affairs. Prior to joining OCPA, he practiced law in Oklahoma City. His work included representing the criminally accused in state and federal courts. Ryan is active in the Federalist Society, serving as the Programming Director for the Oklahoma City Lawyer's Chapter. He holds a B.B.A. from the University of Oklahoma and a J.D. from the University of Oklahoma College of Law. He and his wife, Jaclyn, live in Oklahoma City with their three children.