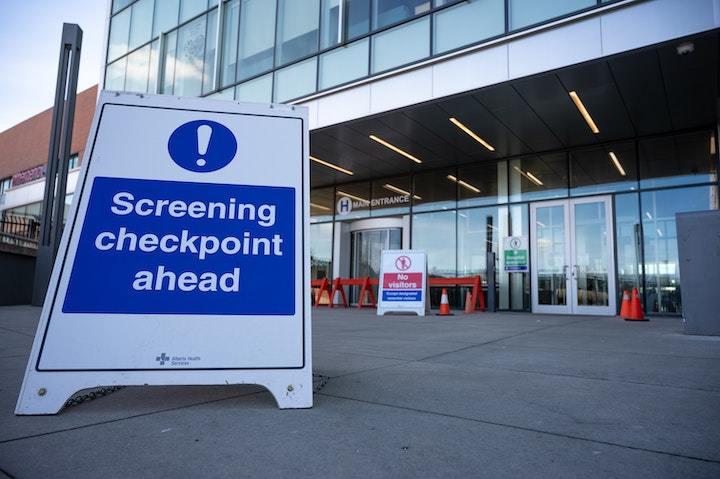 Health Care , Economy , Culture & the Family
Ray Carter | April 30, 2020
A day before broad business reopening, COVID-19 tracking stressed
Ray Carter
With many businesses across Oklahoma poised to reopen in less than a day, albeit under safety restrictions, Gov. Kevin Stitt said Thursday that the state's COVID-19 infection rate continues to decline. And officials announced they will be ramping up COVID-19 testing in the weeks ahead to keep the pandemic under control.

"We continue to expand testing," Stitt said. "As we test more people, we will still find new cases in Oklahoma, but I want you to hear me: Our infection rate is going down."
Currently, Stitt said just 5.67 percent of those tested for COVID-19 in Oklahoma test positive for the virus. That is lower than the rate announced earlier this week on April 28, when Stitt said 6.1 percent of tests were returning positive, and much lower than in early April when more than 10 percent of tests came back positive for the virus.
"For every 1,000 that we're testing, 943 come back negative," Stitt said.
At the same time, officials said the state plans to significantly increase testing in the month ahead even as many businesses reopen the doors and/or allow customers inside for the first time in weeks.
There are now 80 drive-through testing sites across Oklahoma, and officials announced a partnership with Blue Cross and Blue Shield of Oklahoma will now provide mobile vans to bring COVID-19 testing to underserved communities.
"We'll bring the tests to you," said Joseph R. Cunningham, president of Blue Cross and Blue Shield of Oklahoma, "and you don't have to come to the tests."
That announcement was praised by state Sen. George Young, D-Oklahoma City, whose district is among those that will be the target of mobile-van testing efforts.
"What hurts us is what we don't know," Young said. "And that's why I'm thankful that we now have access to get testing to people and to place these vans strategically across Senate District 48 and other areas of our state."
Oklahoma Commissioner of Health Gary Cox said officials hope to test 2 percent of the state population in May, or roughly 90,000 individuals. Roughly 42,000 of those tests will be of Oklahomans in nursing homes, the population most susceptible to the virus.
"Testing and contact tracing go hand-in-hand in our efforts to really slow the spread and minimize the spread of COVID while at the same time safely opening our economy," Cox said.
The state health department currently has 150 staff who focus on tracing all individuals who may have encountered someone who has tested positive for COVID-19. Cox said another 500 "tracers" will be added in May through a partnership with the National Guard, the University of Oklahoma, and Oklahoma State University. Another 150 individuals are currently being trained to do tracing work.
"Our goal is to have at least 1,000 contact tracers ready to deploy as needed," Cox said.
Oklahoma will begin the main portion of Phase 1 of Stitt's plan to reopen Oklahoma on Friday, May 1. During that phase, employers can allow some employees to return to work with common areas such as break rooms closed. Among the businesses allowed to reopen statewide are hair salons, barbershops, spas, nail salons, pet groomers, restaurant dining rooms, movie theaters, gyms and sporting venues, tattoo parlors, and places of worship—if they adhere to social distancing and sanitation protocols.
During Phase 1, visits to senior living facilities and hospitals will remain prohibited and bars, schools, organized sporting events, and camps will remain closed.
If Oklahoma's COVID-19 hospital and incident rates remain manageable for 14 days, the state will move to Phase 2 of the plan, which will allow for reopening of bars and resumption of funerals, weddings, and organized sports activities.
"This is a measured reopening," Stitt said. "We're not flipping on the light switch tomorrow. We're not going back to normal. We're going to do a measured reopening and it'll be phase one. We are going to be reopening our state safely and responsibly, and in a measured approach that is based on the data."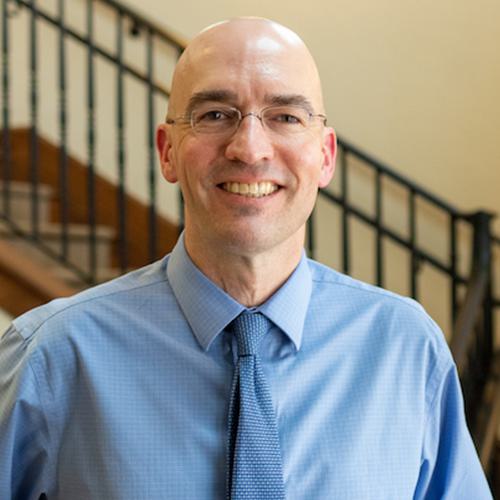 Ray Carter
Director, Center for Independent Journalism
Ray Carter is the director of OCPA's Center for Independent Journalism. He has two decades of experience in journalism and communications. He previously served as senior Capitol reporter for The Journal Record, media director for the Oklahoma House of Representatives, and chief editorial writer at The Oklahoman. As a reporter for The Journal Record, Carter received 12 Carl Rogan Awards in four years—including awards for investigative reporting, general news reporting, feature writing, spot news reporting, business reporting, and sports reporting. While at The Oklahoman, he was the recipient of several awards, including first place in the editorial writing category of the Associated Press/Oklahoma News Executives Carl Rogan Memorial News Excellence Competition for an editorial on the history of racism in the Oklahoma legislature.