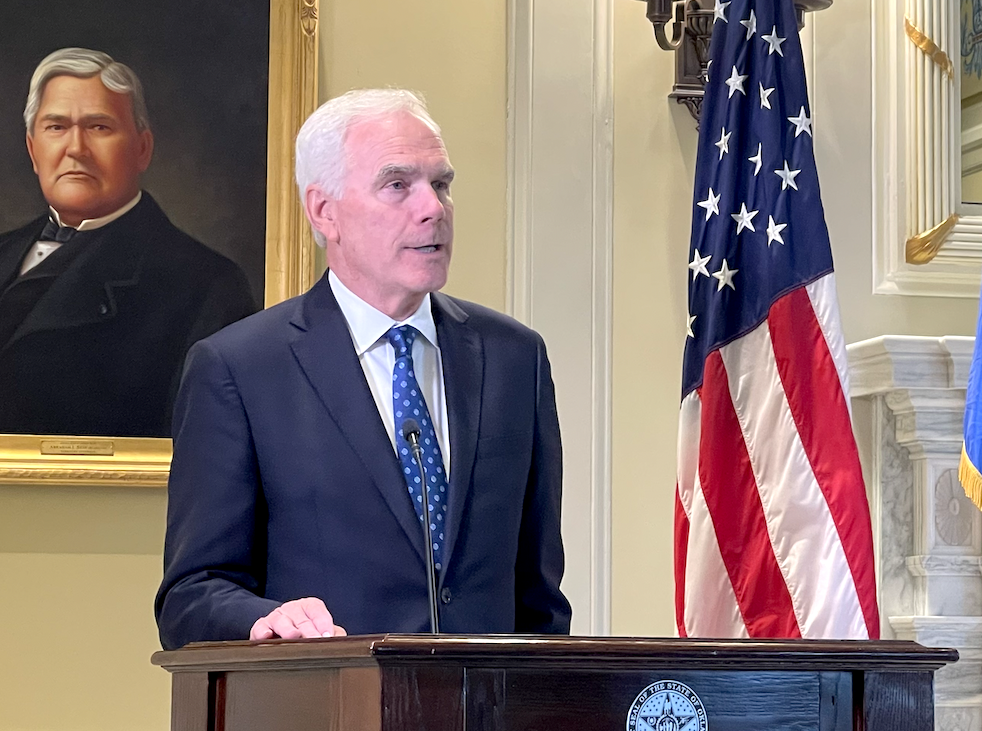 Higher Education , Good Government
Ray Carter | May 11, 2022
AG O'Connor fights for colorblind college admissions
Ray Carter
Attorney General John O'Connor has filed a brief asking the U.S. Supreme Court to declare that race-based college admissions are unconstitutional, noting colleges that employ race-based admissions are nonetheless actively discriminating against minorities.
The brief, in which O'Connor was joined by attorneys general from 18 other states, is in support of Students for Fair Admissions (SFFA), which is challenging the race-based admission practices of Harvard College and the University of North Carolina. SFFA argues those colleges have artificially denied admission to many otherwise qualified Asian-American students in the name of generating "racial diversity" at those campuses.
"Racial discrimination is entirely unacceptable and wrong," O'Connor said. "Dividing applicants into racial and ethnic groups will foster stereotypes, bitterness, and division among the American people. This is intolerable in a free society. I urge the Supreme Court to overturn Grutter v. Bollinger and to end these discriminatory practices."
In his brief, O'Connor argues that federal law prohibits universities, including Harvard College and the University of North Carolina, from discriminating against Asian-American applicants in their admissions processes, and that discrimination based on race in higher-education admissions is unlawful.
During a 2014 trial the SFFA produced evidence that Asian-American applicants were admitted at rates lower than other applicants with similar academic achievement.
O'Connor's brief notes that Oklahoma and the other 18 states represented "are home to thousands of Asian-American students who are subject to the discriminatory policies challenged in these actions. It is important to Amici that their students have equal access to the Nation's educational institutions …"
The brief points out that Oklahoma City "is home to one of the country's largest Vietnamese-American communities" while Tulsa "has the largest concentration of Burmese-Americans of Chin ethnicity." Clarkston, Georgia, has "the most concentrated Bhutanese-American population in the United States," and Alabama "has thriving Chinese and Korean communities." Dublin, Ohio, "is nearly a quarter Asian-American" and Louisiana "was the site of one of America's first Asian communities after Filipinos settled in Saint Malo prior to the Founding."
The race-based admission processes championed by Harvard and other universities actively discriminate against minorities living in those communities and elsewhere, the brief states.
Oklahoma banned consideration of race in university admissions via a voter-approved ballot measure in 2012. Since then, the brief notes, universities in Oklahoma and other states with similar bans have shown "that universities can remain both diverse and academically competitive without resorting to racial discrimination."

"An Asian student with even the most stellar academic credentials is less likely to be admitted than a student of another race with relatively middling grades." —Oklahoma Attorney General John O'Connor
"The University of Oklahoma, for example, remains just as diverse today (if not more so) than it was when Oklahoma banned affirmative action in 2012," the brief states. "States like Oklahoma and Nebraska have similar Hispanic populations as North Carolina, Massachusetts, and Maryland, and all five states' flagship public universities—including respondent UNC—have similar Hispanic enrollment despite the former two states prohibiting race-consciousness and the latter three not doing so. The same is true of universities in states that have high Hispanic populations like Florida and Arizona, which have banned affirmative action, when compared with universities in states like Nevada and Colorado, which have not. Nor does the University of Oklahoma have a meaningfully lower African-American student population than universities in comparable discriminating states like Massachusetts, Minnesota, and Wisconsin."
The brief notes Harvard has reported that if it embraces race-neutral admissions processes the number of black students at Harvard will decline and the number of Asian and Hispanic students will increase. The University of North Carolina has claimed marginal shifts will occur in student demographics under a race-neutral process.
O'Connor's brief argues those complaints are not legally or constitutionally defensible.
"Respondents have no compelling interest in maintaining their racial balance without proving that each of those new Asian (and Hispanic) admittees as individuals would contribute less to diversity than their African-American peers," the brief states (emphasis in original).
To maintain race-based admissions, the brief says colleges have taken "multiple contradictory positions," such as Harvard's "puzzling assertion that for many applicants its consideration of race is somehow 'determinative' but not 'decisive.'"
The end result of many race-based college-admission processes, according to O'Connor's brief, is "outright discrimination against Asian-Americans."
"The evidence here shows that Asian-Americans are not competing on a level playing field with African-American and Hispanic applicants," the brief states. "An Asian student with even the most stellar academic credentials is less likely to be admitted than a student of another race with relatively middling grades."
Even as Harvard and other colleges tout the importance of racial diversity on their campuses, O'Connor's brief notes the admissions processes employed by the college may artificially inflate the number of white students on campus by excluding many Asian and Hispanic students. The brief notes that one of the race-neutral alternatives rejected by Harvard would have reduced the share of white students at the college by 7 percentage points.
Under the admission processes used by Harvard, O'Connor's brief notes that an African American student in the bottom half of applicants for academics has a nearly one-in-four chance of being admitted, which is almost twice as high as the admission rate for Asian-American students who rank in the top 10 percent, and that "even similar White students are twice as likely to be admitted than their Asian peers."
"Such an Asian student knows his chance of admission is one in a hundred but a similarly-situated peer has a one in eight chance because he is of a different race," the brief states (emphasis in original). "This system is not meaningfully different from a quota or point system that makes it near-impossible for Asians to compete with those of other races for spots given to students with relatively lower academic scores."
Race-based admissions send a message to minority students that does not go unnoticed, O'Connor noted.
"Young Asian-American minds have now come to expect being discriminated against by higher education, waking up every morning realizing they must achieve more than their peers of other races in order to have a hope of being admitted to elite schools," the brief states.
The brief argues the excuses offered by Harvard and other colleges cannot withstand the "strict scrutiny" review that is typically applied in such cases.
"In short, respondents' rejection of race-neutral alternatives based on racial bean-counting fails strict scrutiny and reveals where their commitments lie," the brief states. "Those commitments are inconsistent with our laws and Constitution."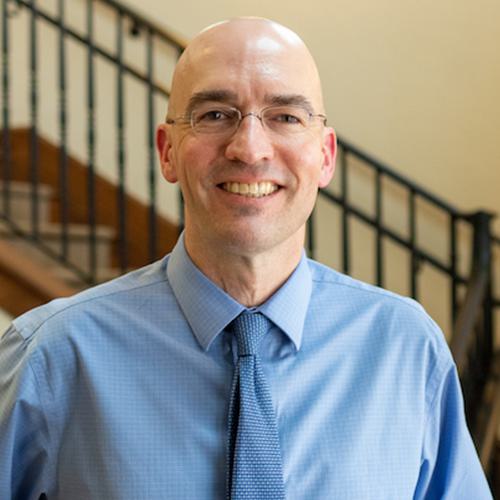 Ray Carter
Director, Center for Independent Journalism
Ray Carter is the director of OCPA's Center for Independent Journalism. He has two decades of experience in journalism and communications. He previously served as senior Capitol reporter for The Journal Record, media director for the Oklahoma House of Representatives, and chief editorial writer at The Oklahoman. As a reporter for The Journal Record, Carter received 12 Carl Rogan Awards in four years—including awards for investigative reporting, general news reporting, feature writing, spot news reporting, business reporting, and sports reporting. While at The Oklahoman, he was the recipient of several awards, including first place in the editorial writing category of the Associated Press/Oklahoma News Executives Carl Rogan Memorial News Excellence Competition for an editorial on the history of racism in the Oklahoma legislature.