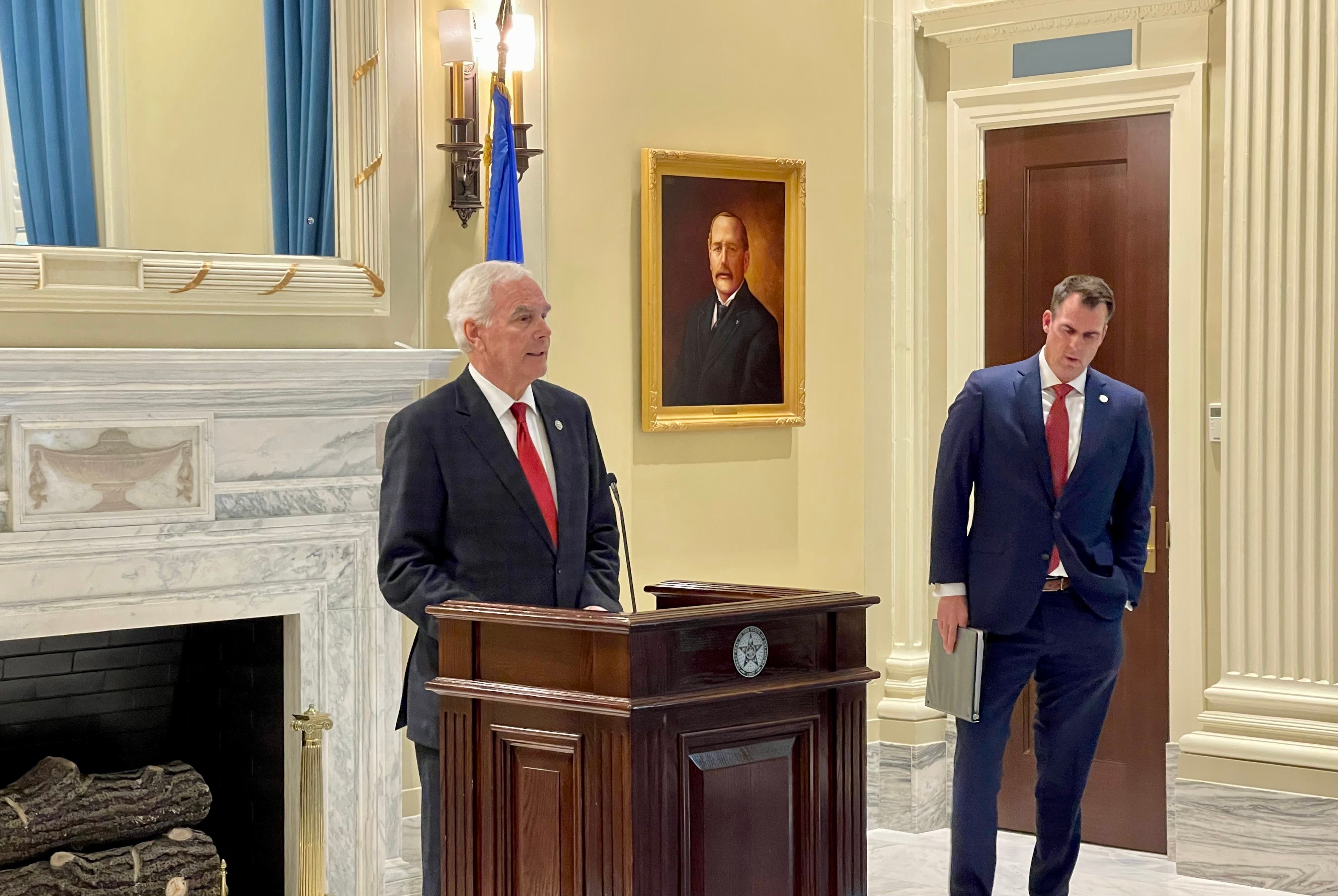 Education
Ray Carter | April 11, 2022
AG O'Connor: School transgender bathroom policy not mandated
Ray Carter
There is no legal requirement forcing Oklahoma public schools to allow transgender individuals—biological males who identify as female—to have unfettered access to girls' bathrooms, according to Oklahoma Attorney General John O'Connor.
"Oklahoma Public Schools are not required to allow biological males in women's restrooms," O'Connor said. "Period."
O'Connor reiterated that stance in a letter sent to the Stillwater school district, where parents have objected to the school's decision to allow a biological male to use the girls' bathrooms, an action that has reportedly caused mental distress for a number of female students at the school.
In an April 8, 2022, letter sent to Stillwater Superintendent Gay Washington, O'Connor wrote, "It has come to my attention that the Stillwater Public Schools has likely been informed by the State Department of Education that public schools are required to permit biological males into women's restrooms based on their gender identity, and vice versa. This is not accurate."
In an email sent to district parents, Washington previously said the district has allowed biological males who identify as transgender females to use female restrooms since 2015, and that the policy was due to federal interpretation of Title IX law as well as "several legal provisions and court decisions provided to the district by the Office of Legal Services at the Oklahoma State Department of Education (OSDE) that explain why all public school students are entitled to equal access to educational programs, which includes facilities."
Washington's email cited rulings from the U.S. Court of Appeals for the third, fourth and seventh circuits. However, none of those courts has jurisdiction over Oklahoma, meaning those rulings are not binding for Oklahoma schools.
Washington's email also referenced a 2020 U.S. Supreme Court ruling in Bostock v. Clayton County, Georgia that held that employment discrimination on the basis of sex legally includes discrimination based on gender identity, and a related ruling from the U.S. Court of Appeals for the Tenth Circuit.
A spokesperson for State Superintendent of Public Instruction Joy Hofmeister has separately said that the agency affirmed to Stillwater Public Schools that "legal precedent has addressed the need for equal access, including facilities," citing a decision handed down in 2020 by the Fourth Circuit Court of Appeals that held that a school district could not prohibit transgender persons from using bathrooms that align with their gender identity. Hofmeister's spokesperson noted the U.S. Supreme Court declined to hear an appeal of that case.
In his letter to the Stillwater district, O'Connor said those claims ignore key aspects of the rulings cited.
Crucially, O'Connor pointed out that the U.S. Supreme Court's Bostock decision "expressly stated that 'we do not purport to address bathrooms, locker rooms, or anything else of the kind.'"
O'Connor also noted Oklahoma is not part of the Fourth Circuit and that the U.S. Supreme Court has stated that denial of certiorari in any given case "does not constitute … a decision on the merits."
While the Biden administration has issued guidance declaring that schools are expected to provide bathroom access based on individuals' self-identified gender identity, not biology, O'Connor noted that guidance is being fought on legal fronts.
"The president can only enforce the law rather than create it, and my office (and many others) are pushing back against this attempted and lawless overreach," O'Connor wrote.
He noted federal guidance on transgender bathroom policy has shifted back-and-forth through the years with the Obama administration saying unfettered transgender bathroom access was mandated, the Trump administration saying schools have the right to base bathroom access on biology, and the Biden administration now taking the Obama administration's prior position.
"Just last year, the U.S. Department of Education's general counsel wrote that 'we believe the plain ordinary public meaning of the controlling statutory and regulatory text requires a [Title IX] recipient providing "separate toilet, locker room, and shower facilities on the basis of sex" to regulate access based on biological sex,'" O'Connor wrote. "The statutory text has not changed in the past year, nor has the Constitution."
In a separate statement, he noted OSDE's position has also shifted and said the agency's recent change appears to "come more from a political candidate than from the state superintendent."
"Several years ago, when the Obama Administration insisted that state public schools must allow biological males to use women's restrooms and locker rooms, Superintendent Hofmeister correctly railed against it, calling it an 'outrageous overreach by the federal government' that 'nearly defies belief,'" O'Connor said. "Now, unsurprisingly, the Biden Administration is taking similarly outrageous and dangerous positions in relation to school restrooms, locker rooms, and the like. My office has taken several actions to combat this brazen overreach. But rather than join us in defending Oklahomans, Superintendent Hofmeister is apparently telling Oklahoma schools that 'legal precedent' means Oklahoma must kowtow to the Biden Administration's shameless agenda."
In 2016 when Hofmeister said schools should not be required to allow students to choose bathroom facilities based on gender identity, she was serving in office as an elected Republican.
Last year, Hofmeister switched parties to become a Democrat and is now seeking that party's gubernatorial nomination.
O'Connor said no precedent "requires Oklahoma schools to comply with Biden policies on these issues" and that, although Hofmeister's partisan alliance may have changed since 2016, the law has not.
"In short, what was true five years ago is still true now: Schools are not required to allow biological males in women's restrooms," O'Connor said. "The federal government's overreach is still outrageous and unbelievable. And the attorney general's office will fight this overreach at every step, with or without support from the state superintendent."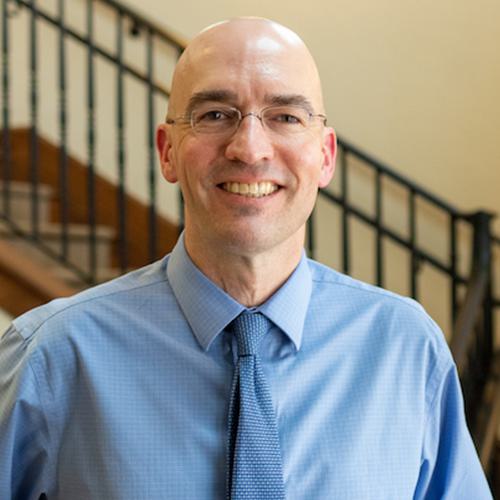 Ray Carter
Director, Center for Independent Journalism
Ray Carter is the director of OCPA's Center for Independent Journalism. He has two decades of experience in journalism and communications. He previously served as senior Capitol reporter for The Journal Record, media director for the Oklahoma House of Representatives, and chief editorial writer at The Oklahoman. As a reporter for The Journal Record, Carter received 12 Carl Rogan Awards in four years—including awards for investigative reporting, general news reporting, feature writing, spot news reporting, business reporting, and sports reporting. While at The Oklahoman, he was the recipient of several awards, including first place in the editorial writing category of the Associated Press/Oklahoma News Executives Carl Rogan Memorial News Excellence Competition for an editorial on the history of racism in the Oklahoma legislature.