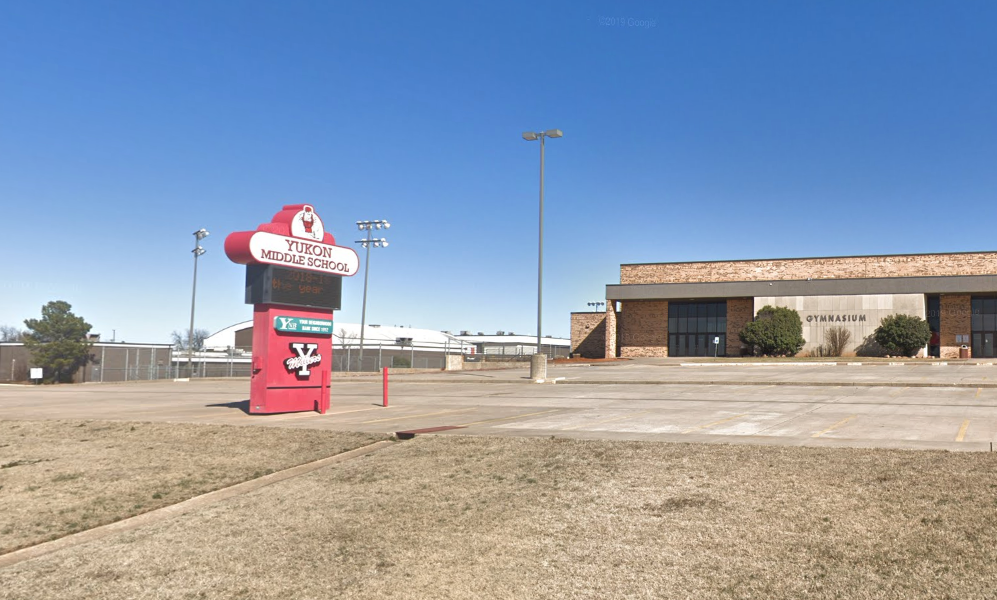 Education
Ray Carter | September 17, 2019
Anti-bullying bill sidelined as bullying problem grows
Ray Carter
Reports of school violence and bullying have increased in recent weeks, but legislation that would have helped children escape from dangerous and even life-threatening situations remains sidelined at the Oklahoma Capitol.
Sen. Rob Standridge, who authored legislation to provide "hope scholarships" to severely bullied students to attend private schools, believes recent events show lawmakers missed an opportunity this year to make a potentially life-changing difference for students.
"If you see the numbers, they're pretty appalling, the amount of kids that are struggling with this, how many are attempting suicide," said Standridge, R-Norman. "I think it's like 14 percent in the last survey said they attempted suicide. With those types of numbers, I've got to believe inside the homes, inside the families, they wish they had more options."
According to the 2017 Oklahoma Youth Risk Behavior Survey, 21.3 percent of Oklahoma youth were bullied on school property, 6.1 percent did not go to school because they felt unsafe, and 13.4 percent made a plan on how they would commit suicide.
Senate Bill 570, by Standridge, would have created the "Hope Scholarship Program Act." Under the bill, students who have "been the victim of harassment, intimidation or bullying" at least three times within a school year could receive state funding to attend the school of their choice, including private schools. Based on the state funding formula for public schools, it was estimated the scholarships would range between $3,419 and $5,129 per student.
To qualify, a student's family would have been required to provide written documentation of bullying "with confirmation from a licensed mental health professional or physician."
Even though the bill was written to apply only to the most extreme cases of school violence and bullying, the legislation was defeated in the Senate Education Committee, falling on a 10-6 vote.
Yet recent events have highlighted why such legislation is being sought.
During the first two weeks of the school year, numerous fights were reported at John Marshall Middle School in Oklahoma City, which serves 5th to 8th grade students.
In one instance, a security officer was tackled to the ground. In another, a teacher was punched several times trying to break up a fight. One news report said another teacher posted on Facebook, "I myself was hit and repeatedly pushed around while attempting to protect the teachers on the ground. I have been cursed at every day and truly teach in fear."
After that violence, it was reported that nearly three dozen John Marshall Middle School students have been pulled out of the school since the beginning of the year. But some parents struggle to provide their children an education that doesn't involve attending the violence-prone facility.
"I can't afford to move to another ZIP code because my lease isn't up," Veronica Murphy told local CBS-affiliate KWTV. "I can't afford home schooling because I have to work."
Her 11-year-old son is among those who have been kept out of the school.
Murphy's situation is not unusual. Without state funding, Standridge noted that many parents of bullied children "can't afford" private school.
"I don't think a lot of people see that as an option, that that would even be a possibility," Standridge said.
The bullying problem is not limited to Oklahoma's urban-core schools.
During a special forum in March, parents told members of the Edmond school board that students have been subjected to extreme bullying that includes physical assault and even being forced to ingest urine. About one-third of comments made to the board at the forum focused on what parents described as rampant bullying and a lackluster response from school administrators.
The reports included a statement from Marsha Barton, whose son was a sixth-grader with special needs. He was assaulted on a bus and punched more than 20 times. Cara O'Daniel said she was forced to move her son "over 150 miles away" to live with his grandfather in order to "keep him safe."
This week, a Yukon parent posted a video to Facebook of three students hitting another youth, writing, "For clarification, this is not my son. I have no relation to anyone in the video other than my daughter was previously bullied by the girl in the video."
The parent continued, "These kids from Yukon Middle School were beating up a special needs child Friday, September 13th. The student in the blue shirt reached out to a teacher and talked about taking his life because of what these students have done to him. This needs to be reported on before the school sweeps it under the rug. I am hoping they do something about it. The girl in orange bullied our daughter last year and nothing was done."
Yukon Superintendent Jason Simeroth later posted a video in response, saying, "We are appalled every time one of our students is involved in something like this. Our heart goes out to that kid." But Simeroth then went on to say one event posted to social media did not occur on school grounds, but admitted another had, and said officials had disciplined those involved in the latter incident.
Simeroth has previously opposed legislation that would provide taxpayer dollars to families to pay for private school, including bullied children. In 2016, he declared that such legislation is "disparaging toward disabled students, because the receiving private schools do not have to enroll them, public schools welcome all students regardless of economics or ability levels."
However, several private schools in Oklahoma serve student populations with special needs.
Steve Hahn, the anti-bullying collaboration director for the Parent Child Center of Tulsa, said his group encourages parents to report incidents of bullying and make sure a school district has a record of the activity. Most schools, he noted, have a link on their website to file such reports.
"That way there's a record involved," Hahn said. "We encourage parents to be as detailed as they can there, and really not to be anonymous, either."
He said schools should be provided names, places, times, and dates for all bullying activity.
While some schools may do a good job responding to bullying reports, Hahn said the parents who feel compelled to reach out to his group generally feel their schools have not.
"Getting that outcome, that satisfactory outcome, is elusive at times," Hahn said.
He noted that parents of children with special needs have greater legal leverage than other parents, so long as those students are on an Individualized Education Program (IEP) or a "504 Plan" (a program for children with disabilities).
"When a student has a disability and they're bullied, there's a different requirement by the U.S. Department of Education," Hahn said. "Say you have a student who has an IEP or a 504 and they're bullied to such an extent that it interferes with their free, appropriate public education, or FAPE, that is when an issue can come up. The federal mandate is you must stop the behavior. If the child's education has been disrupted, you have to have a plan in place, you have to prevent it, you have to move forward in that capacity."
If a school fails to stop bullying in those situations, Hahn said "schools can be sued by the U.S. Department of Education."
"I don't think a lot of parents know about that requirement," Hahn said.
Records suggest many parents have tried to move their students out of bad situations in public schools, but many hurdles obstruct those efforts. According to Oklahoma State Department of Education records, from 2008 to 2018, between 36,497 and 69,650 Oklahoma students submitted open-transfer applications each year. The number of transfers that were approved ranged from as few as 14,001 to no more than 26,834. Under Oklahoma law, school administrators can block a student transfer.
Standridge noted the parents of students facing the worst circumstances in public schools, including bullied children, often face the greatest challenge in getting state politicians to listen to their concerns.
"My heart goes to those people that really don't have the capacity or the time or energy to come to the Capitol," Standridge said. "I've always tried to be an advocate for those folks."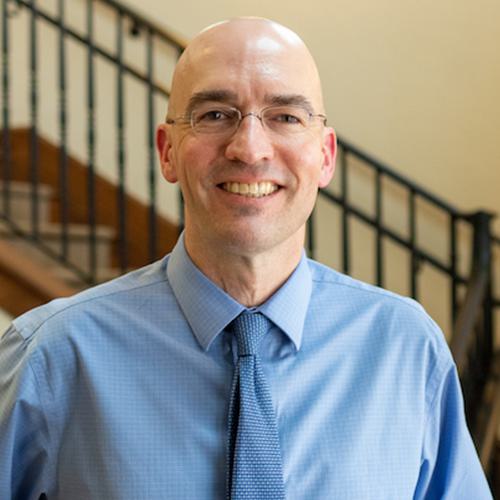 Ray Carter
Director, Center for Independent Journalism
Ray Carter is the director of OCPA's Center for Independent Journalism. He has two decades of experience in journalism and communications. He previously served as senior Capitol reporter for The Journal Record, media director for the Oklahoma House of Representatives, and chief editorial writer at The Oklahoman. As a reporter for The Journal Record, Carter received 12 Carl Rogan Awards in four years—including awards for investigative reporting, general news reporting, feature writing, spot news reporting, business reporting, and sports reporting. While at The Oklahoman, he was the recipient of several awards, including first place in the editorial writing category of the Associated Press/Oklahoma News Executives Carl Rogan Memorial News Excellence Competition for an editorial on the history of racism in the Oklahoma legislature.