Good Government
Ray Carter | February 26, 2020
'At will' worker measure advances
Ray Carter
All new state government workers would be made "at will" employees under legislation that has advanced from a House committee, marking movement on a reform endorsed by Gov. Kevin Stitt.
House Bill 3094, by Rep. Mike Osburn, would create the "Civil Service and Human Capital Modernization Act."
"All the stakeholders at this point are on board with this as a starting point," said Osburn, R-Edmond. "That being said, there's still a lot of work to do."
The Oklahoma Merit System of Personnel Administration provides "classified" state government employees job protections above and beyond those typically found in the private sector. It has been in place for decades and has not been modernized since the early 1980s.
Oklahoma government had a total of 31,674 state employees at the close of the 2018 budget year, and 65 percent were in classified positions. Critics have argued the classified system makes both firing and promotion much too difficult in state government.
Under HB 3094, all new hires would be made "unclassified" positions, starting Jan. 1, 2021, while individuals currently employed by state government who work in "classified" positions would retain the old "merit system" protections unless they transfer or are promoted to another position.
Osburn said the bill will preserve due process for unclassified employees and that protests of disciplinary actions would be heard before independent administrative law judges.
The legislation would gradually shift Oklahoma government's workforce so all jobs would eventually become "at will" positions comparable to private-sector workers, a goal endorsed by Stitt in his recent State of the State address.
Under HB 3094, the Merit Protection Commission would remain in place until no classified employees remained in state government. The bill assigns administration of the new, unclassified civil service system to the Human Capital Management Administration within the Office of Management and Enterprise Services.
If passed, the bill would also allow each agency and managers within an agency to set hiring, promotion, pay, and other human resources policies for unclassified employees.
Rep. Lewis Moore, R-Edmond, asked if running a dual system for state employees would result in increased taxpayer costs.
"How much do we think it's going to cost us to run this new system while we have the old system in place?" Moore asked.
"I do not anticipate additional costs because the Human Capital Management office is already in place, and so we are just simply putting this under their purview," Osburn said.
HB 3094 passed the House Government Modernization Committee on a bipartisan 9-1 vote. Only Rep. Stan May, R-Broken Arrow, opposed the bill.
HB 3094 is the second state workforce measure to advance in recent weeks.
Senate Bill 1709, by Senate President Pro Tempore Greg Treat, would eliminate the Oklahoma Merit Protection Commission by July 21, 2021. That measure previously passed out of the Senate General Government Committee on a 9-2 vote.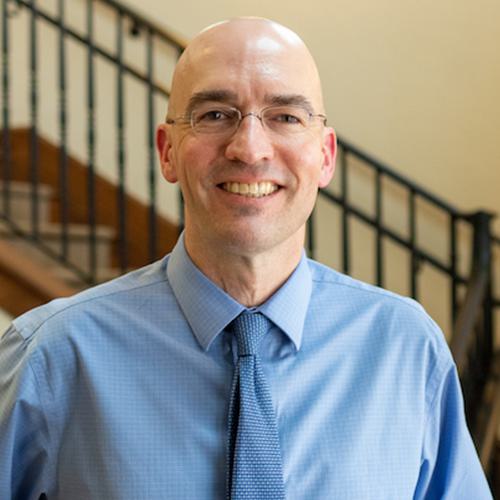 Ray Carter
Director, Center for Independent Journalism
Ray Carter is the director of OCPA's Center for Independent Journalism. He has two decades of experience in journalism and communications. He previously served as senior Capitol reporter for The Journal Record, media director for the Oklahoma House of Representatives, and chief editorial writer at The Oklahoman. As a reporter for The Journal Record, Carter received 12 Carl Rogan Awards in four years—including awards for investigative reporting, general news reporting, feature writing, spot news reporting, business reporting, and sports reporting. While at The Oklahoman, he was the recipient of several awards, including first place in the editorial writing category of the Associated Press/Oklahoma News Executives Carl Rogan Memorial News Excellence Competition for an editorial on the history of racism in the Oklahoma legislature.