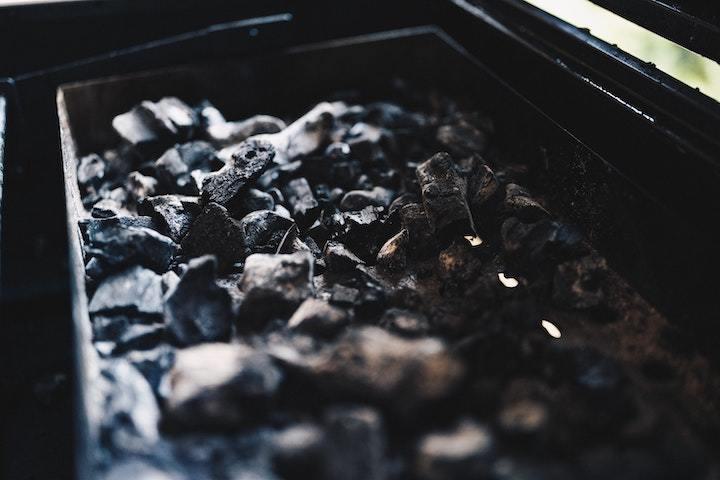 Law & Principles , Economy , Energy
Ray Carter | April 16, 2021
Attorney General tells agencies to ignore federal demand
Ray Carter
Oklahoma Attorney General Mike Hunter has told state agencies they should not comply with a Biden administration demand that they cede regulatory authority over mining in eastern Oklahoma to federal authorities.
Glenda Owens, deputy director of the Interior Department's Office of Surface Mining Reclamation and Enforcement, recently sent letters to the Oklahoma Conservation Commission and the state Secretary of Energy and Environment saying the U.S. Supreme Court ruling in McGirt v. Oklahoma stripped the state of authority to regulate surface coal mining and reclamation operations on lands now considered the Muscogee (Creek) Reservation. The agency demanded that Oklahoma officials surrender their authority and records to federal officials within 30 days.
In a letter of response, Hunter declared that the federal Interior Department's demand "appears to have no adequate basis in law" and said he was therefore "advising that no state agency should comply with it without further discussion."
In McGirt v. Oklahoma, the U.S. Supreme Court held that the Muscogee (Creek) Nation's reservation was never disestablished. While the ruling applied only to Creek land and questions of criminal prosecution under the federal Major Crimes Act, its precedent and basis are expected to result in application to numerous other issues, such as taxation and regulation, and also include the land of at least four other tribes—the Choctaw, Chickasaw, Cherokee, and Seminole nations—whose combined territory includes most of eastern Oklahoma. Subsequent court rulings have steadily expanded the decision's reach as expected.
In a recent release, the U.S. Department of the Interior's Office of Surface Mining Reclamation and Enforcement notified the Oklahoma Department of Mines and the Oklahoma Conservation Commission that because of the McGirt decision "the State may no longer exercise regulatory jurisdiction under the Surface Mining Control and Reclamation Act of 1977 (SMCRA) on Indian Lands within the State."
However, in his letter, Hunter said state agencies retain authority over mining in the areas impacted by McGirt.
"On review, it appears OSMRE's assertion of sole and exclusive jurisdiction is not well-supported by the legal citations offered in your letters," Hunter wrote.
While McGirt held that the state lacked jurisdiction to prosecute a crime committed by an Indian on lands that constituted an Indian reservation, Hunter said courts have "abandoned the idea that Indian reservations are categorically exempt from state jurisdiction for all purposes."
"Absent a statute stripping the state of jurisdiction, Oklahoma has inherent authority on the Creek reservation regardless of the actions of your agency," Hunter wrote.
Hunter said the federal Surface Mining Control and Reclamation Act "leaves undecided the question of who has authority to enforce mining requirements on Indian lands outside of the limited issue of leases."
The attorney general also said Owens' letters "fail to distinguish between Indian-owned and non-Indian-owned mines within the lands at issue in McGirt," and said prior court rulings indicate that Congress "cannot strip states of jurisdiction over non-Indians merely because they act on Indian lands."
Even if the federal government was supposed to regulate mining in eastern Oklahoma, Hunter wrote that the federal government's "decades-long delay in asserting this jurisdiction in Oklahoma would mean that laches bars your claim even if OSMRE would have had a claim long ago."
(Laches is a legal doctrine that bars recovery by a plaintiff because of a plaintiff's undue delay in seeking relief.)
Hunter wrote that the OSMRE has not only declined to assert jurisdiction for many years, "but also long acquiesced in Oklahoma's jurisdiction over mines throughout Oklahoma. That acquiescence bars your jurisdiction regardless of whether the federal government was correct in its reasons for that acquiescence."
According to the Oklahoma Department of Mines' website, there were four companies operating seven coal mines in five Oklahoma counties (Craig, Latimer, LeFlore, Okmulgee, and Rogers counties) in 2017, the most recent year for which data was posted.
Other mining regulated by the agency that could be impacted by the McGirt decision includes limestone, dimensional stone, sand and gravel, gypsum, clay and shale, granite, caliche, tripoli, salt, iron ore, and chat. As of January 2018, there were 739 non-coal sites permitted with the Department of Mines, although the agency notes that number "is constantly changing as new permits and permit revisions are received on a daily basis from the industry as well as companies applying for bond releases."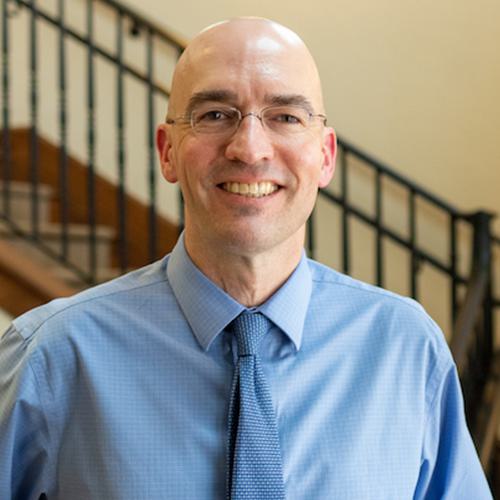 Ray Carter
Director, Center for Independent Journalism
Ray Carter is the director of OCPA's Center for Independent Journalism. He has two decades of experience in journalism and communications. He previously served as senior Capitol reporter for The Journal Record, media director for the Oklahoma House of Representatives, and chief editorial writer at The Oklahoman. As a reporter for The Journal Record, Carter received 12 Carl Rogan Awards in four years—including awards for investigative reporting, general news reporting, feature writing, spot news reporting, business reporting, and sports reporting. While at The Oklahoman, he was the recipient of several awards, including first place in the editorial writing category of the Associated Press/Oklahoma News Executives Carl Rogan Memorial News Excellence Competition for an editorial on the history of racism in the Oklahoma legislature.