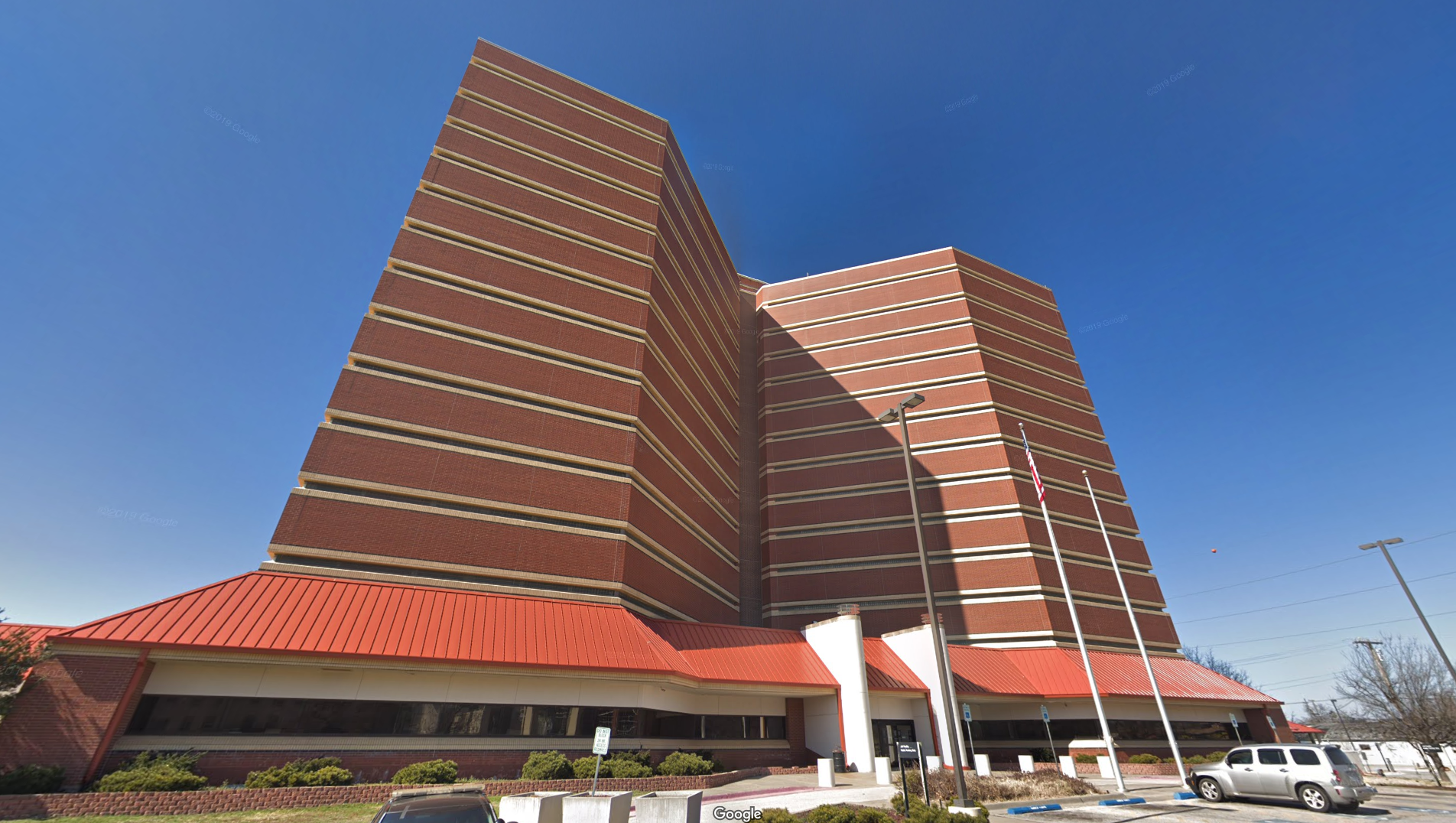 Criminal Justice
Ray Carter | May 23, 2019
Bail bill rejected in House
Ray Carter
Members of the Oklahoma House of Representatives rejected legislation Wednesday that would have allowed more criminal suspects to be released from jail without bail after critics said it would lead to more crime and the bill's author admitted he did not know how much the measure would increase taxpayer costs.

Senate Bill 252 would increase "own recognizance" (O.R.) releases in which a criminal suspect does not have to post bail. Supporters said the bill would prevent people from spending days or weeks in jail because of an inability to post bail, but opponents warned the legislation would lead to fewer people showing up for a court hearing.
Rep. Chris Kannaday, R-Oklahoma City and House author of the legislation, said the bill protected constitutional rights and ensured people do not lose their jobs because of an arrest.
"The purpose of this bill is to ensure the constitutional rights of those non-violent, misdemeanor defendants, who might sit and rot in jail for days because they can't afford to get out, in turn can't work, and as a result can't support their family," Kannaday said.
Legislative fiscal staff estimated the bill would require $7.8 million in new funding for the Oklahoma Indigent Defense System, but critics noted OIDS received just $2.1 million in this year's state budget.
The fiscal impact statement also indicated the District Attorneys Council would require a multi-million-dollar increase in funding to implement the law, and stated county sheriffs would also require undefined "increased resources."
Supporters countered that the bill would also reduce county jail costs because people would be housed there for shorter amounts of time, estimating up to $9 million in savings.
"There are cost savings to this," Kannaday said. "You've got to remember that it costs our taxpayers to house people every day, and the cost savings of not having our county jails filled with people would be in the millions if this bill were to pass."
But opponents noted those savings were dwarfed by the new expenses created by the bill. And, when pressed, Kannaday conceded he did not know how much the law would cost to implement.
"I don't know that we know exactly what the fiscal impact in totality will be on this bill until it goes into effect and we see some idea of how it functions in all of our counties," Kannaday said.
Opponents warned estimated costs may be lowball figures.
"I have a feeling if we pass this, that a few years from now we're going to look back at today and fondly wish for $14 million, because I think the expenses are going to higher than we all anticipate, most especially on the counties," said Rep. Jim Olsen, R-Roland.
Rep. Rande Worthen, a Lawton Republican who said he spent "half of my life" in the office of the district attorney, said SB 252 would push more people into "own recognizance" release who "probably shouldn't be released on an O.R. bond" and "are jeopardizing public safety," such as repeat drunk driving offenders. He noted one provision of the bill would allow people charged with kidnapping to "access an O.R. bond a lot easier without any, very little, input from victims."
Worthen said the problem of lengthy jails stays for people awaiting an initial court hearing is not a problem in 75 counties, only in Oklahoma and Tulsa counties.
Olsen noted more than half of people released on "own recognizance" in Oklahoma County fail to show up for their court appearance, but the rate is ultimately just 3 percent for those who post bond.
Those who fail to make a court appearance are more likely to commit additional crimes, he said.
"For whatever reason, you chose not to show up. You going to get a job somewhere?" Olsen said. "That'll be difficult. They run background checks. You have a warrant for your arrest. What are you going to do? You have to have money to live. Will you commit more crimes? Very often, the answer is that you will commit more crimes—drug dealing, burglary, whatever it will be."
Rep. David Hardin, R-Stilwell, warned that county sheriffs lack the resources to track down those who fail to show up for a court appearance.
"It's just not this state that your sheriff is going to have to travel in," Hardin said. "I know when I was sheriff, I would get calls. We had people that jumped bond, whether their bondsman bonded them out or they were O.R.ed. We had people in New Mexico, Colorado, Texas, down on the Mexican border when they asked me to go get them. If they were not bonded out by a bondsman, I didn't have the money. The county didn't have the money."
Rep. Justin Humphrey, a Lane Republican with decades of experience in law enforcement, noted judges already have the ability to release people on "own recognizance" and that up to half of cases in Oklahoma City are already released on O.R.
SB 252 was opposed by sheriffs and district attorneys across Oklahoma, and Humphrey noted the bill's most vocal legislative opponents had all worked in law enforcement.
"I've been noticing today that we've got some district attorneys and some sheriffs and some police and some old probation officers that are standing up and saying, 'This bill is terrible,'" Humphrey said.
Kannaday defended the legislation, saying all people deserve to be presumed innocent until proven guilty.
"This is in the early stages of someone being charged," Kannaday said. "And there are countless examples, even people on death row, that have been found innocent. There are people all the time in courts around this state that are acquitted. I would argue that anybody in this room, if you were charged with something, which we all could at any point in time, if you were put in jail for any amount of time and you were innocent, that would be a very disturbing thing. This sets it up so that people who are accused—not convicted—accused of crimes, have an opportunity to keep their life together, their family together, and move on and hopefully continue to be a productive member of society."
SB 252 was defeated on a 44-49 vote. A majority of House Democrats voted in support of the bill, and a majority of Republicans opposed it.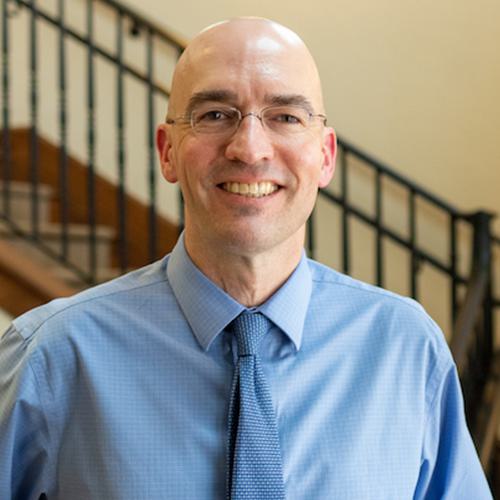 Ray Carter
Director, Center for Independent Journalism
Ray Carter is the director of OCPA's Center for Independent Journalism. He has two decades of experience in journalism and communications. He previously served as senior Capitol reporter for The Journal Record, media director for the Oklahoma House of Representatives, and chief editorial writer at The Oklahoman. As a reporter for The Journal Record, Carter received 12 Carl Rogan Awards in four years—including awards for investigative reporting, general news reporting, feature writing, spot news reporting, business reporting, and sports reporting. While at The Oklahoman, he was the recipient of several awards, including first place in the editorial writing category of the Associated Press/Oklahoma News Executives Carl Rogan Memorial News Excellence Competition for an editorial on the history of racism in the Oklahoma legislature.