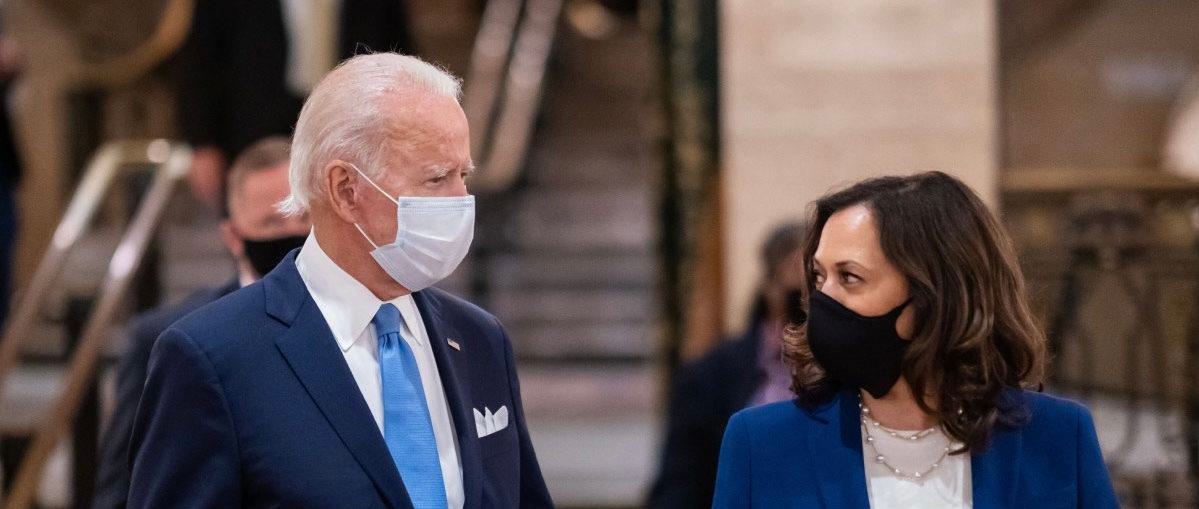 Law & Principles
Ray Carter | January 7, 2022
Biden administration argues it can mandate numerous vaccines
Ray Carter
Defending its effort to make COVID-19 vaccination, or routine testing, a condition of private-sector employment, the Biden administration told the U.S. Supreme Court that federal law allows the executive branch to unilaterally mandate vaccinations through the Occupational Safety and Health Administration (OSHA)—and said the administration has the authority to require additional vaccinations as well.
"Certainly, if there were another 1918 influenza outbreak like the country experienced before, yes, absolutely, I think OSHA could regulate exposure to influenza in the workplace," said U.S. Solicitor General Elizabeth Prelogar, who represented the Biden administration before the court. "That's similar to what's happening with COVID-19 right now."
Opponents argue the mandate is illegal overreach and unnecessary intrusion into the private medical decisions of citizens nationwide.
"The Biden Administration's vaccine mandate on private businesses is an abuse of federal power," said Oklahoma Attorney General John O'Connor, who joined 26 other attorneys general in challenging the mandate. "Nothing in federal law gives OSHA the power to make personal healthcare decisions for all Americans who work at a company with at least 100 employees."
The OSHA mandate, due to take effect Jan. 10, would require all employees of businesses with 100 or more staff members—an estimated 80 million private-sector workers—to be vaccinated or tested weekly and wear a mask. Businesses that fail to comply face fines of up to $136,532.
Plaintiffs have asked the U.S. Supreme Court to issue an injunction that prevents the Biden administration from enforcing the mandate.
Ohio Solicitor General Benjamin Flowers, who represented the states challenging the mandate during oral arguments before the court, told justices the mandate has no basis in law.
"OSHA typically identifies a workplace danger and then regulates it," Flowers said. "But here, the president decided to regulate a danger and then told OSHA to find a work-related basis for doing so. This resulted in the vaccine mandate, a blunderbuss rule, nationwide in scope, that requires the same thing of all covered employers regardless of the other steps they've taken to protect employees, regardless of the nature of their workplaces, regardless of their employees' risk factors, and regardless of local conditions."
Attorney Scott Keller, representing the National Federation of Independent Businesses, noted that even portions of the federal government are seeking an exemption from the mandate because it will cause disruption through employee losses, including at the U.S. Postal Service and Amtrak.
"The federal government is now seeking an exemption from its own mandate for the Postal Service," Keller said.
The court's Democratic appointees indicated they saw little legal problem with the Biden administration's actions.
"This is a pandemic in which nearly a million people have died," said Justice Elena Kagan. "It is by far the greatest public-health danger that this country has faced in the last century. More and more people are dying every day. More and more people are getting sick every day. I don't mean to be dramatic here. I'm just sort of stating facts. And this is the policy that is most geared to stopping all of this. There's nothing else that will perform that function better than incentivizing people—strongly—to vaccinate themselves."
"Is that what you are doing now to say it's in the public interest in this situation to stop this vaccination rule with nearly a million people—let me not exaggerate—nearly three-quarters of a million people, new cases, every day?" said Justice Stephen G. Breyer. "To me, I would find that unbelievable."
If the U.S. Supreme Court issues a temporary injunction that prevents enforcement of the mandate, Breyer said more people would become ill who would otherwise be healthy.
"If we delay it a day, if it were to have effect, then 750,000 more people will have COVID who otherwise, if we didn't delay it, wouldn't have," Breyer said.
Justice Sonia Sotomayor compared the situation to imposing a face-shield requirement at worksites where machinery causes sparks to fly.
"Why is the human being not like a machine if it's spewing a virus, blood-borne viruses?" Sotomayor said.
Republican appointees to the court appeared more skeptical of the Biden administration's arguments.
While the Biden administration claimed the law creating OSHA provides general but not explicit authority to impose vaccine mandates, Chief Justice John G. Roberts, Jr., appeared to question that premise.
"That was 50 years ago that you're saying Congress acted," Roberts said. "I don't think it had COVID in mind. That was almost closer to the Spanish Flu than it is to today's problem."
Justice Samuel A. Alito, Jr., noted that although the COVID-19 vaccine is safe for most people, negative reactions are likely for a small share of people.
"Has OSHA ever imposed any other safety regulation that imposes some extra risk, some different risk, on the employee?" Alito asked.
Justice Clarence Thomas noted that filings in the case show vaccine efficacy varies widely.
"The younger workers, the 20-year-olds who are unvaccinated, are actually safer than the older workers who are vaccinated," Thomas said. "So there obviously are some differences."
Justice Neil M. Gorsuch noted that Congress has not provided explicit authority to mandate vaccines despite having a year to address the issue, and also noted the vaccine mandate contrasts with most OSHA regulations.
"Traditionally, OSHA has had rules that affect workplace hazards that are unique to the workplace and don't involve hazards that affect individuals 24 hours a day," Gorsuch said.
During the hearing, Flowers also pointed out that the vaccine mandate appears unlikely to reduce the spread of COVID-19, based on current data.
"Vaccines do not appear to be very effective in stopping the spread or transmission," Flowers said. "They are very effective in stopping severe consequences."
Flowers may understand that reality more than most. He had to make his arguments remotely because he tested positive for COVID-19, despite having received both a vaccination and booster.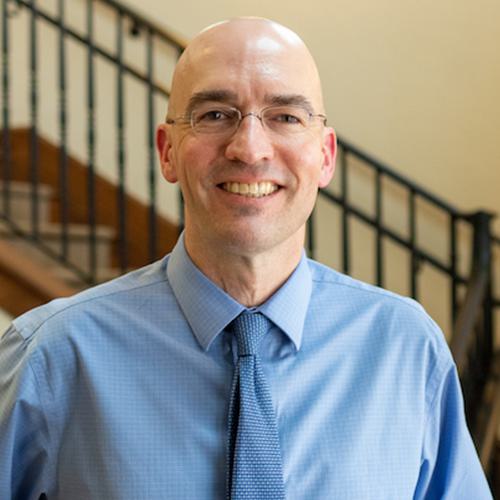 Ray Carter
Director, Center for Independent Journalism
Ray Carter is the director of OCPA's Center for Independent Journalism. He has two decades of experience in journalism and communications. He previously served as senior Capitol reporter for The Journal Record, media director for the Oklahoma House of Representatives, and chief editorial writer at The Oklahoman. As a reporter for The Journal Record, Carter received 12 Carl Rogan Awards in four years—including awards for investigative reporting, general news reporting, feature writing, spot news reporting, business reporting, and sports reporting. While at The Oklahoman, he was the recipient of several awards, including first place in the editorial writing category of the Associated Press/Oklahoma News Executives Carl Rogan Memorial News Excellence Competition for an editorial on the history of racism in the Oklahoma legislature.