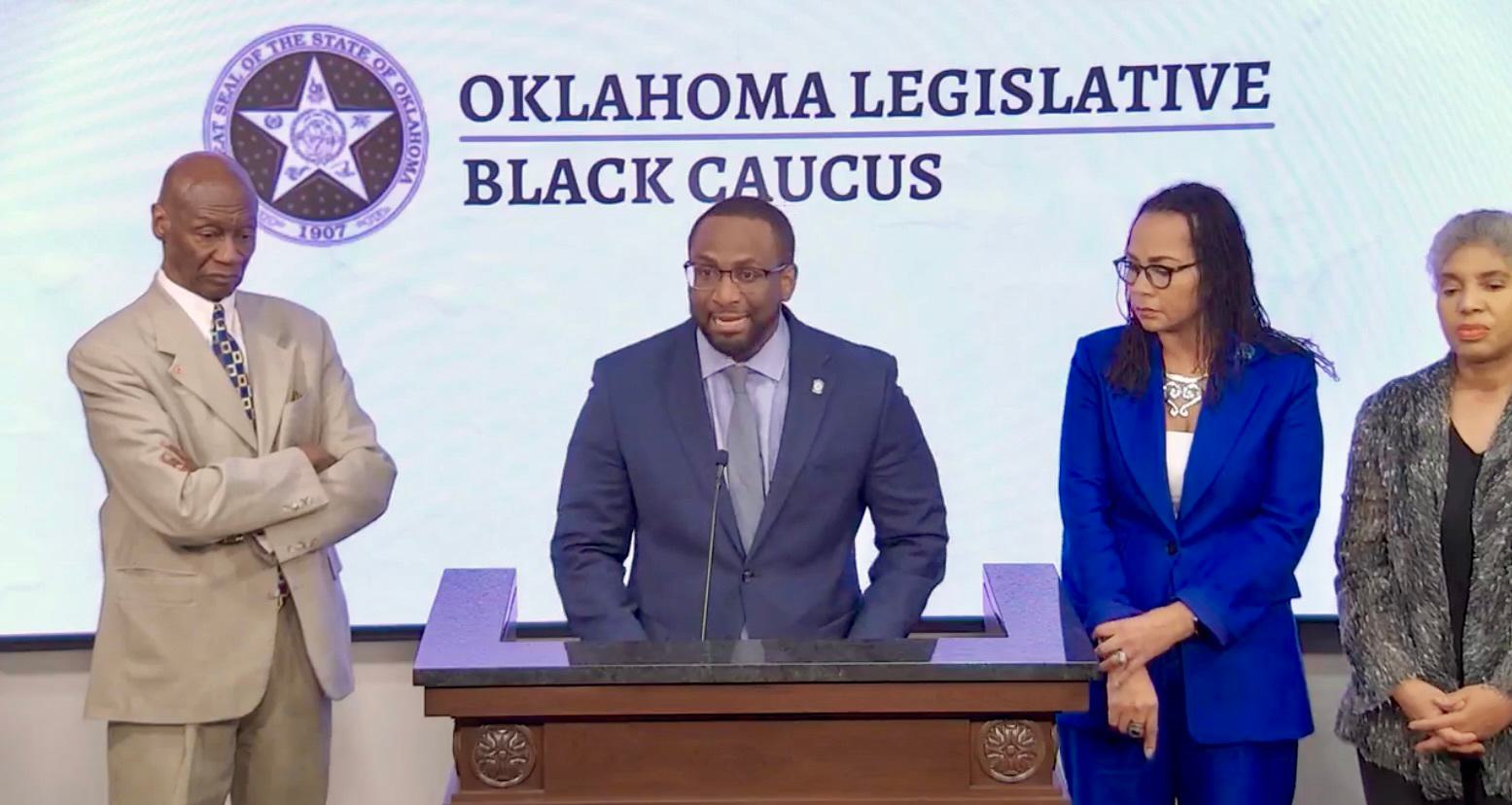 Law & Principles
Ray Carter | March 9, 2023
Black lawmakers say nondiscrimination measure is racist
Ray Carter
In an Oklahoma state Capitol press conference, a group of black Democratic lawmakers derided as racist a law that prohibits teaching that members of one race are "inherently superior" to another race.
They similarly lambasted proposed school-choice and anti-obscenity measures, recent alterations to state academic standards, and criticism of Diversity, Equity and Inclusion (DEI) programs.
"DEI is in deity—D.E.I.T.Y," said state Rep. Regina Goodwin, D-Tulsa. "So I believe that Diversity, Equity and Inclusion is in god."
"This country was built on land that was stolen and the economic system is built on the backs of people who were stolen," said state Sen. George Young, D-Oklahoma City. "That is the story of this nation."
The black lawmakers, who were joined by Millwood Public Schools superintendent Cecilia Robinson-Woods, objected to a recent bill passed by the Oklahoma Senate that deals with school-library materials.
Senate Bill 397 would require public schools and public libraries to appoint a committee to "conduct an inventory of print and nonprint materials and media located in their libraries." Following that review, material would be classified into one of four categories in public schools: elementary, junior high, "under 16," and "juniors and seniors." Under the bill's provisions, school libraries in lower grades could not contain books that are designated for upper grades.
Backers of the measure focused on recent problems with reportedly pornographic materials being found in school libraries. The legislation specifically directs, "Beginning July 1, 2024, no print or nonprint material or media in a school district library, charter school library, or public library shall include content that the average person age eighteen (18) or older applying contemporary community standards would find has a predominant tendency to appeal to a prurient interest in sex."
However, black lawmakers suggested the point of the bill is to prevent elementary students from learning about slavery and racism.
"Readers may be denied access to important Oklahoma and U.S. history that impact our state and nation, like slavery, like Jim Crow laws, and actions that preceded the civil-rights movement," said state Rep. Jason Lowe, D-Oklahoma City.
"These are the same individuals who passed (House Bill) 1775, which said that, listen, we don't want to teach certain subject matters, particularly slavery, because of what it does to our children," Young said. "And so now they want to control the library."
House Bill 1775, which was signed into law in 2021, made it illegal to teach Oklahoma students that "one race or sex is inherently superior to another race or sex," that "an individual, by virtue of his or her race or sex, is inherently racist, sexist or oppressive, whether consciously or unconsciously," and other concepts broadly associated with Critical Race Theory.
"1775 is trash law," Goodwin said. "It is ridiculous."
Young also attacked House Bill 1935, which would provide a tax credit for any Oklahoman who sends children to private schools.
"It hurts us," Young said. "I believe at some point they decided that a bit of collateral damage was fine, and that collateral damage seems to come out of certain neighborhoods, and I represent one of those districts."
House Bill 1935 creates the "Oklahoma Parental Choice Tax Credit Act." The legislation states, "It is the intent of the Legislature that parents, legal guardians, custodians, and others with legal authority over children in this state be able to choose educational services that meet the needs of their individual children. The Legislature affirms that parents and legal guardians are best suited to make choices to help children in this state reach their full potential and achieve a brighter future."
The bill would provide a refundable tax credit of $5,000 per student for parents sending children to private schools and $2,500 for those who homeschool.
Potential beneficiaries include many minority families who attend private schools in urban areas.
HB 1935 was also paired with another bill that called for a $500 million increase in public-school funding.
The group also complained that the State Board of Education recently altered academic standards to replace the word "culture" with "environment" and the word "diverse" with "different" in certain contexts. Black officials said such efforts interfere with Diversity, Equity and Inclusion (DEI) programs and efforts.
"If you've never been a person on the outside, it's easy to talk about how 'everyone should get along,'" Robinson-Woods said.
DEI programs have come under fire for fostering racial separatism and increased strife, among other things.
Writing in 2019, Pamela Newkirk, author of "Diversity, Inc.: The Failed Promise of a Billion-Dollar Business," conceded that "a number of studies suggest that these initiatives can actually make matters worse by triggering racial resentment."
A December 2022 report by the Heritage Foundation on DEI programs noted, "At the heart of these multi-billion-dollar efforts—both public and philanthropic—are certain key assumptions: America is systemically racist; white America harbors unconscious racism; and equal rights, meritocracy, and the law itself reinforce a regime of white supremacy. Most of DEI's practices violate the Constitution and the Civil Rights Act."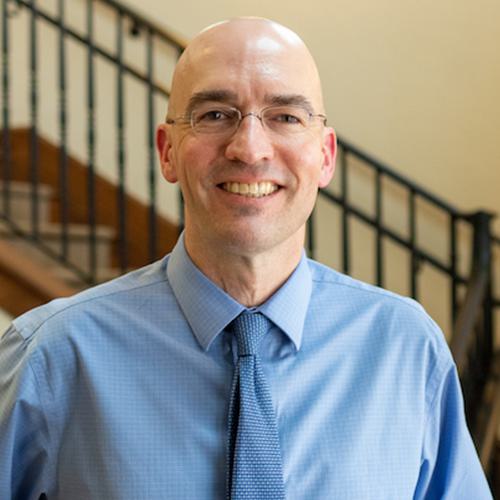 Ray Carter
Director, Center for Independent Journalism
Ray Carter is the director of OCPA's Center for Independent Journalism. He has two decades of experience in journalism and communications. He previously served as senior Capitol reporter for The Journal Record, media director for the Oklahoma House of Representatives, and chief editorial writer at The Oklahoman. As a reporter for The Journal Record, Carter received 12 Carl Rogan Awards in four years—including awards for investigative reporting, general news reporting, feature writing, spot news reporting, business reporting, and sports reporting. While at The Oklahoman, he was the recipient of several awards, including first place in the editorial writing category of the Associated Press/Oklahoma News Executives Carl Rogan Memorial News Excellence Competition for an editorial on the history of racism in the Oklahoma legislature.