Budget & Tax , Health Care
Ray Carter | January 25, 2021
Budget based on low take-up of Medicaid expansion
Ray Carter
Officials at the Oklahoma Health Care Authority, which runs the state's Medicaid system, continue to project that a voter-approved expansion of Medicaid will require state taxpayers to provide another $164 million per year.
But that projection will be accurate only if fewer than one in three eligible citizens choose to enroll in the medical welfare program. And paying for even that lowball estimate could prove a challenge.
In June, voters narrowly approved an initiative that allows certain able-bodied adults to enroll in Medicaid.
During a budget hearing before the Senate Appropriations Subcommittee on Health and Human Services this week, officials with the Oklahoma Health Care Authority said they anticipate Medicaid expansion will add $164 million in annual state expenses for the program.
But that estimate assumes the program's enrollment increases by just 200,000 because of expansion. That 200,000-figure estimate represents just 32 percent of the 628,000 Oklahomans now eligible for Medicaid coverage, according to a prior study commissioned by the Oklahoma Health Care Authority. Notably, that study was issued in 2013 and does not reflect the job losses and loss of insurance coverage many Oklahomans have experienced due to COVID-19.
Senate Appropriations Committee Chairman Roger Thompson, R-Okemah, has previously called the $164 million estimate a "best-case scenario" and warned that annual state costs for Medicaid expansion could reach $246 million in the pending state-budget year.
If all 628,000 eligible Oklahomans enrolled in Medicaid, the state cost could soar as high as $374 million annually.
In 2018, the Foundation for Government Accountability found states that expanded Medicaid signed up more than twice as many able-bodied adults as predicted and experienced cost overruns of 157 percent.
Paying for even the lowball $164 million estimate may prove challenging.
Oklahoma Health Care Authority CEO Kevin Corbett told lawmakers that $120 million could be generated by increasing the Supplemental Hospital Offset Payment Program (SHOPP) fee assessed on certain hospitals' revenue. That fee rate is currently 2.3 percent, but could be increased to 4 percent, Corbett said.
Officials hope to cover the remainder of expansion costs by effectively offloading some current state expenses onto the federal government. At several agencies, including the state's mental health agency and the state prison system, state tax dollars are currently used to provide treatment to relatively low-income individuals. With Medicaid expansion, a portion of those expenses will be shifted to the federal government, although those served will not necessarily be individuals who previously went without treatment.
The state will also phase out the portion of the Insure Oklahoma program that previously helped individual Oklahomans buy private insurance. Many of those individuals will now instead be shifted onto Medicaid.
Officials hope to restrain the future growth of Medicaid expenses by contracting with private-sector managed care organizations (MCOs) to oversee new enrollees. Those companies will be expected to direct Medicaid patients to more preventative care treatment early in the process and avoid typically more-expensive late-term care otherwise required to treat those same patients once a disease has been allowed to progress.
For example, officials at the Oklahoma Health Care Authority hope to reduce hospitalization among Medicaid patients by 40 percent through increased use of routine and preventative care earlier in the process.
The agency also predicts mental-health care costs could be reduced by 20 percent if preventative care, including drug treatment, is employed earlier in the process.
Corbett said managed care has not reduced total costs in other states but has slowed the rate of annual growth in Medicaid costs better than what has occurred with Oklahoma's current "fee for service" payment structure.
"What we're learning is, compared with fee for service, that the cost increase is not accelerating at the same rate as the fee for service would be," Corbett said.
He said Oklahoma's Medicaid costs have increased by more than 5 percent annually, a figure that translates into exponentially greater taxpayer expense because of the effect of compounding on a budget that totaled more than $6 billion last year.
"We're anticipating that we can stem that," Corbett said, "and not have that increase each year."
Earlier the same day, the office of Gov. Kevin Stitt, who supports the use of managed care in Medicaid, issued a release that declared Oklahoma's current model for delivering health care "is not working." The release noted that Oklahoma ranked 46th nationally in poor health behaviors and outcomes in the America's Health Rankings report, and Oklahoma is near the bottom of the country in obesity and diabetes rates and has the third most deaths from heart disease.
Some senators appeared skeptical and suggested that they opposed the introduction of private-sector entities into the Medicaid system and would prefer a state agency manage the entire process.
"If the Legislature decides that we don't want to approve this for-profit managed-care scheme, and we ask your agency to do that—because in all reality, I think every one of us believe that you could do this better, and I think your staff believes that too, but they answer to a boss on the second floor (in the governor's office)—what's the turnaround time to drop all of this for-profit managed care stuff and do it ourselves?" asked Sen. Greg McCortney, R-Ada.
Corbett said significant new spending would be required if the Oklahoma Health Care Authority attempts to manage Medicaid-expansion enrollees without use of private-sector contractors.
"It's a long road," Corbett said, "only because of the investment that we have to make to mirror what we expect an MCO to do. The reality is that we're changing a delivery system."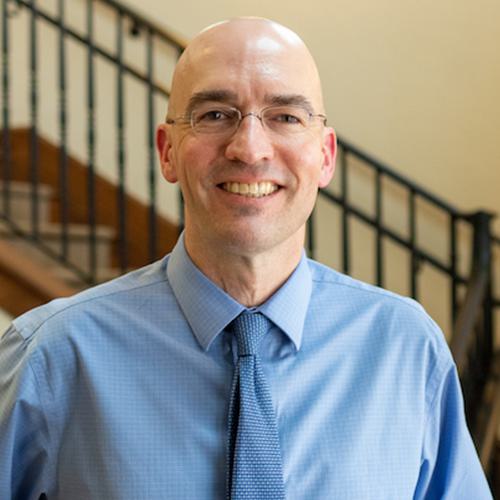 Ray Carter
Director, Center for Independent Journalism
Ray Carter is the director of OCPA's Center for Independent Journalism. He has two decades of experience in journalism and communications. He previously served as senior Capitol reporter for The Journal Record, media director for the Oklahoma House of Representatives, and chief editorial writer at The Oklahoman. As a reporter for The Journal Record, Carter received 12 Carl Rogan Awards in four years—including awards for investigative reporting, general news reporting, feature writing, spot news reporting, business reporting, and sports reporting. While at The Oklahoman, he was the recipient of several awards, including first place in the editorial writing category of the Associated Press/Oklahoma News Executives Carl Rogan Memorial News Excellence Competition for an editorial on the history of racism in the Oklahoma legislature.