Economy , Culture & the Family
Ray Carter | April 1, 2020
Businesses ordered to shut down statewide
Ray Carter
For the first time, Oklahoma Gov. Kevin Stitt has ordered the statewide closure of "nonessential" businesses, including in 37 counties that have not yet recorded a case of COVID-19/coronavirus as of the time of his announcement.
He also extended the order, which previously applied only to counties with confirmed cases of COVID-19, until April 30. Stitt said 40 counties currently have COVID-19 cases.
"These next few weeks are going to be really critical to slowing the spread in Oklahoma," Stitt said, and encouraged citizens to practice personal responsibility and "shelter at home unless you need to get groceries or go to the pharmacy."
Stitt said 70 percent of Oklahomans who have died from COVID-19 have been over age 65, and all others had underlying conditions, such as diabetes and heart disease, showing the importance of limiting exposure so that younger populations do not unintentionally spread the disease to those who will suffer most.
Stitt said 13,600 test kits are now available in Oklahoma and urged all citizens who think they may have COVID-19 to now get tested, saying increased data will improve state forecasts related to the pandemic.
"The best way to slow the curve and stop the spread of COVID is more testing and tracing, as well as continuing to practice social distancing," Stitt said.
He said current models show a wide range of outcomes with some predicting a spike in COVID-19 cases anywhere from early April to late August "and kind of everything in between." As more tests are conducted, he said the precision of those forecasts will improve along with the effectiveness of anti-COVID efforts.
While saying the statewide shutdown of "nonessential" businesses has become necessary, Stitt acknowledged that the more limited prior shutdown has already had dramatic negative economic consequences. Stitt said the state's unemployment agency has been receiving 20,000 calls per day.
During his press conference, Stitt was repeatedly asked why he has not issued a formal "shelter in place" order rather than his current "safer at home" order.
"It sounds good, and it's kind of a soundbite, but it's unpractical for us to do a 'bunker in place' for the next 30 days, because not everybody can get their food delivered," Stitt said. "We have to get out and do some things. So that's why my message is social distancing, making sure that we wash our hands frequently, that we stop the personal interaction. And I think we've done that very well, and I think Oklahomans, for the most part, have been very responsive."
From a practical standpoint, there is little difference between the order in place in Oklahoma and the "shelter in place" orders in other states. Even in California and New York, which have been among the most prominent "shelter in place" states, citizens can still leave their homes for various activities, particularly for food, medicine, and personal exercise or recreation if social distancing is observed.
Stitt's current order urges Oklahomans to stay at home except for obtaining the necessities of life.
Some municipalities in Oklahoma have issued "shelter in place" orders and threatened to throw citizens in jail for violations. But those same municipalities are simultaneously releasing people from jail who face charges much more serious than violation of "shelter in place" edicts.
"We know we have to be out of our house," Stitt said. "It's not practical to bunker in the whole society through the end of April, or certainly not beyond that."
He said Oklahomans "all have a duty to make sure that we keep our social distances" and said most Oklahomans are doing a "great job" of limiting social exposure.
"Ultimately, this is a personal responsibility (issue)," Stitt said. "And I don't believe that we can arrest people or do that. We've got to, again, go do essential services."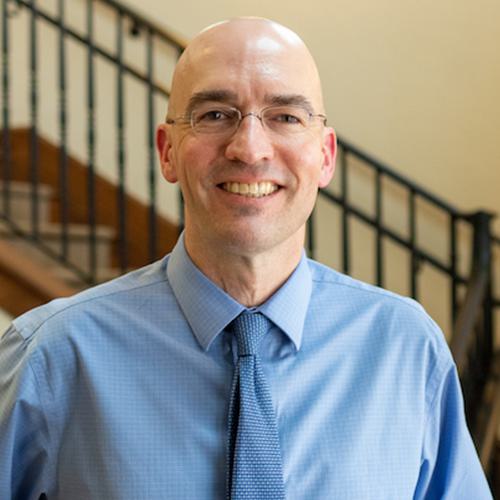 Ray Carter
Director, Center for Independent Journalism
Ray Carter is the director of OCPA's Center for Independent Journalism. He has two decades of experience in journalism and communications. He previously served as senior Capitol reporter for The Journal Record, media director for the Oklahoma House of Representatives, and chief editorial writer at The Oklahoman. As a reporter for The Journal Record, Carter received 12 Carl Rogan Awards in four years—including awards for investigative reporting, general news reporting, feature writing, spot news reporting, business reporting, and sports reporting. While at The Oklahoman, he was the recipient of several awards, including first place in the editorial writing category of the Associated Press/Oklahoma News Executives Carl Rogan Memorial News Excellence Competition for an editorial on the history of racism in the Oklahoma legislature.