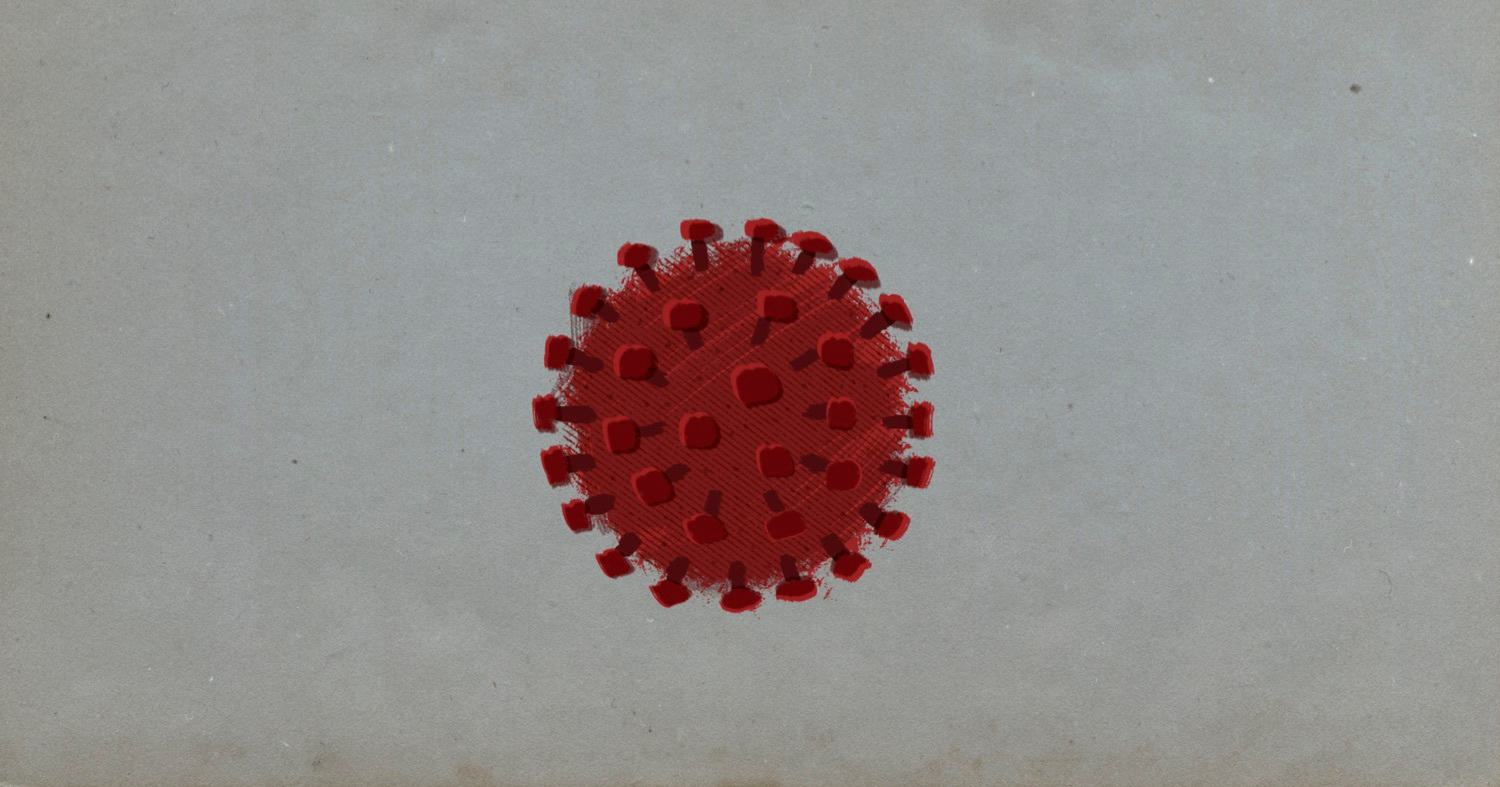 Culture & the Family
Ray Carter | March 24, 2020
Calls for unity quickly abandoned for partisanship
Ray Carter
Calls for national unity in dealing with the COVID-19/coronavirus event have quickly fallen by the wayside at both the state and federal levels.

In Oklahoma, Democrats have accused Gov. Kevin Stitt of a "policy of inaction," despite the fact that Stitt and members of the executive branch have issued numerous orders to address the virus, while in Congress Democrats have held up passage of a relief bill, demanding inclusion of a wide range of pet causes with little relationship to the outbreak.
In a recent letter, the state House Democratic Caucus said Stitt should order "a statewide ban" on undefined "non-essential" gatherings larger than 10 people as well as the closure of "bars and gyms/fitness centers, and closure of the indoor dining portions of restaurants…"
"The policy of inaction is counterintuitive to your state goal of helping businesses innovate during this time of crisis," House Democrats stated. "By not taking the necessary steps to ensure public safety, you are allowing businesses across the state to continue as usual."
However, Stitt has issued an executive order advising Oklahomans to avoid groups of 10 or more people and to use drive-thru, pickup, or delivery options and avoid eating or drinking at bars, restaurants, and food courts. Many businesses singled out by House Democrats voluntarily took protective steps prior to Stitt's order, including closure in some instances.
The Democrats' insistence on a statewide mandate could close many businesses in counties that have not had any COVID-19/coronavirus cases at this time.
"We are aware that businesses will suffer under a statewide plan," the Democratic letter continues. "Many businesses have already suffered because of municipal bans. However, we have heard from many business owners who relay that the current patchwork of regulations is unfair and unworkable."
Rather than order the forced closure of businesses across all of Oklahoma, Stitt has said employers should be allowed to innovate and find ways to deliver goods and services that comply with social-distancing techniques and include anti-viral efforts.
If the state simply orders businesses to close, Stitt has noted many will not re-open.
"The question is: When you shut down something, when does it come back?" Stitt said at a recent press conference. "We're looking at modeling that this could go on for a while. This may be the new normal. And that's why I'm telling businesses they've got to innovate."
Even as they advocated for actions that could permanently shutter many businesses and cost thousands of Oklahomans their jobs, Democrats called on Stitt to "ensure Oklahomans who have lost their jobs or have seen their hours drastically limited are able to easily access the state's unemployment fund. As you know, our state's fund is the 6th most solvent fund in the nation."
Democrats called on Stitt to "waive the requirement that claimants file weekly reports listing their job search actions, provide additional benefits to eligible claimants with dependent children, and temporarily waive charges on employers for all unemployment claims filed."
However, Stitt has suspended the one-week waiting period before unemployment benefits can be paid, and the website of the Oklahoma Employment Security Commission notes that the work search requirement has been waived "due to the COVID-19 pandemic."
While Oklahoma's unemployment fund is among the nation's most solvent, it may be tested in the weeks ahead. Unemployment claims in the state have already hit an all-time high, according to one recent report.
The partisan sniping is occurring at a time when lawmakers are expected to face a shortfall in the current state budget year and will have $500 million to $600 million less to appropriate for next year than what was initially authorized for the 2020 state budget.
State government is better positioned to handle that downturn thanks to a record $1 billion in savings. That level of savings was achieved by Stitt over the objections of many Democrats and special interest groups who are now criticizing his leadership again.
During the 2019 session, when the state was running a surplus of nearly $600 million, Stitt called for setting $200 million aside into state savings, an idea that ran counter to standard practice in state politics for most of Oklahoma history.
The savings effort drew heated opposition at times.
During Senate debate on legislation to set aside the $200 million, Sen. J.J. Dossett, D-Owasso, argued, ""I don't believe we'll have another economic downturn over the next few years. It's just too early to start creating new savings accounts and putting money in new savings accounts."
Sen. Allison Ikley-Freeman, D-Tulsa, argued, "People are dying in the state of Oklahoma, and we're putting money in savings for another day, for 'just in case.'"
The Tahlequah Daily News reported in July that Rep. Matt Meredith, D-Tahlequah, was referring to the $200 million in savings as "the governor's slush fund."
But at a recent press conference, Stitt noted last year's savings will play a key role in avoiding cuts to schools and health services during the current economic downturn.
"The great news is last session we saved $200 million," Stitt said. "We were very fiscally responsible with the taxpayers' dollars—even though we had a budget surplus last year, everything looked rosy. We have the largest savings account in our state's history. That's significant, and it's going to help us get through this down time."
As Democrats in Oklahoma were taking shots at Stitt, Democrats in Washington were sidelining legislation to address the economic repercussions of coronavirus. Among other things, congressional Democrats demanded that the relief bill include mandatory same-day voter registration for all elections nationwide, a bailout for the U.S. Postal Service, funding for the John F. Kennedy Performing Arts Center, restrictions on airlines' greenhouse gas emissions, and diversity mandates.
Facing blowback, Democrats appeared to be walking back from those demands as this article was posted.
Although Democrats accuse Stitt of having a "policy of inaction," the governor's office has countered with a long list of steps taken to address virus-related challenges.
The actions taken by Stitt and Oklahoma's executive branch to deal with COVID-19/coronavirus include an executive order allowing labs at Oklahoma State University and the University of Oklahoma to perform COVID-19 testing, tripling the state's testing capacity; entering into a public-private partnership with Diagnostic Laboratories of Oklahoma (DLO) to expand COVID-19 testing capacity; implementing statewide reporting requirements to collect data on hospitals' bed capacity, equipment supplies, and COVID-19 testing capacity; obtaining U.S. Small Business Administration approval for disaster loans for small businesses; suspending regulations on telemedicine; expediting the process for nurses with inactive licenses to get recertified; suspending regulations on truck drivers and commercial vehicles to increase transport of medical supplies and other critical items across state lines; extending licensing reciprocity for health care professionals, like doctors and nurses, who hold licenses to practice in other states; deferring state income tax payments until July 15 without late fees or interest; extending expiration dates for all occupational licenses; establishing stronger guidelines for child care facilities to prevent and/or respond to a COVID-19 positive case; closing all public schools until April 6; and delaying expiration of drivers' licenses until further notice.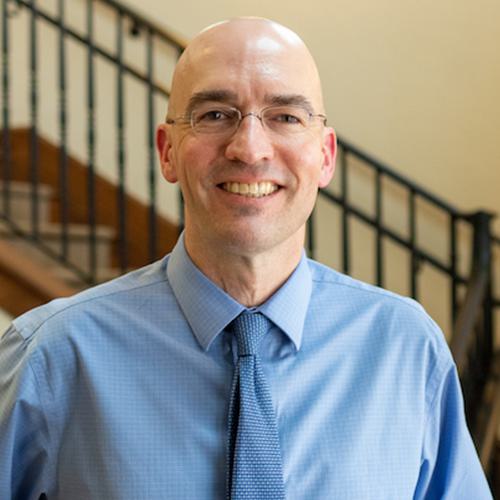 Ray Carter
Director, Center for Independent Journalism
Ray Carter is the director of OCPA's Center for Independent Journalism. He has two decades of experience in journalism and communications. He previously served as senior Capitol reporter for The Journal Record, media director for the Oklahoma House of Representatives, and chief editorial writer at The Oklahoman. As a reporter for The Journal Record, Carter received 12 Carl Rogan Awards in four years—including awards for investigative reporting, general news reporting, feature writing, spot news reporting, business reporting, and sports reporting. While at The Oklahoman, he was the recipient of several awards, including first place in the editorial writing category of the Associated Press/Oklahoma News Executives Carl Rogan Memorial News Excellence Competition for an editorial on the history of racism in the Oklahoma legislature.