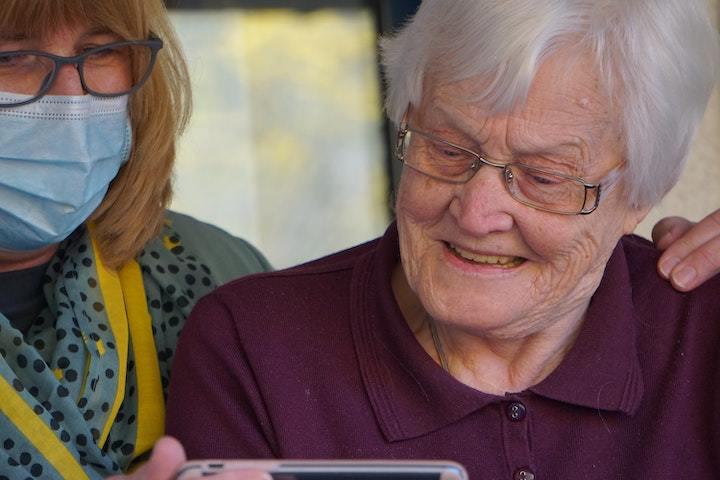 Culture & the Family
Ray Carter | August 26, 2020
Calls to reopen nursing homes mirror school debate
Ray Carter
Parents and various public officials have urged that most Oklahoma schools be open for in-person instruction, saying COVID-19 infection represents less of a threat to children and staff than the many negative consequences of continued shutdown.
Officials echoed many of those "back to school" arguments on Wednesday when they urged state lawmakers to reopen facilities serving a very different population: long-term care facilities that serve the medically frail and elderly.
"There needs to be a mandate for facilities to allow in-person visitation for family, clergy, outside providers, ombudsmen, and others in a controlled setting that utilizes protective equipment," said William Whited, the state's official long-term care ombudsman.
Whited, who was among a group of officials participating in a study of long-term care needs during the COVID-19 pandemic, told members of the House Services and Long-Term Care Committee that there are severe health consequences when elderly citizens are socially isolated by COVID-19 shutdowns.

Data show that social isolation increases the risk of premature death so much it is the equivalent of smoking 15 cigarettes a day.
"The psychosocial harm is very real, guys," Whited said. "Imagine if you're not allowed to see the people who you love most in your life—they're ill; they're in their later years—and all of a sudden you can't see them, they can't see you. It can contribute to a sense of hopelessness and despair, that sense of depression, which ultimately exacerbates their physical health conditions as well."
"It's not the coming storm," said Chad Mullen, associate state director of advocacy for AARP Oklahoma. "It's the storm that's currently here."
Mullen said federal Centers for Disease Control and Prevention data show that social isolation increases the risk of premature death so much it is the equivalent of smoking 15 cigarettes a day.
"It's not just mental health," Mullen said. "It translates directly to your physical health."
For individuals in long-term care facilities, social isolation increases the risk of dementia by 50 percent. It increases the risk of heart disease by 29 percent and increases the risk of stroke by 32 percent. Social isolation is also associated with increased depression, anxiety, and suicide, as well as an increased risk of hospitalization or emergency room visits, Mullen said.
Not only are many nursing home patients unable to have visitors, the Oklahoma Disability Law Center reports that they are often restricted to their room—and may have been for weeks or months due to individual facilities' COVID-19 response.
In addition, many facilities are not allowing occupational therapists, physical therapists, and speech therapists to enter nursing homes due to concern about COVID-19 spread.
"That can really cause some declines that are very difficult to come back from," Mullen said.
Advocates' arguments for reopening nursing homes are similar to arguments made for making in-person instruction available to K-12 public school students across Oklahoma. In July, Gov. Kevin Stitt, joined by social-service and education officials, noted that lack of in-person instruction is associated with a host of problems, including what one official warned was "potentially unprecedented levels of trauma."
Stitt noted just 1 percent of COVID-19 cases in Oklahoma have occurred in individuals between the ages of five and 17. More Oklahoma children have died from the flu this year than from COVID-19, he said.
The stats are grimmer for individuals in nursing homes and other long-term care facilities, although perhaps not as bad as is publicly perceived.
Officials told lawmakers that residents of long-term care facilities represent 1.2 percent of Oklahoma's total population and 3.6 percent of those who have contracted COVID-19, but account for 42 percent of deaths from COVID-19 in the state.
Yet even among that medically at-risk population, the survival rate for COVID-19 remains high. To date, officials said Oklahoma has seen 1,676 cases of COVID-19 among long-term care residents and 267 have died. Yet that means nearly 84 percent of Oklahoma nursing home residents who contract COVID-19 have survived.
The numbers for nursing home staff are even better. So far, 981 staff working in long-term facilities have contracted COVID-19. Just three—or three-tenths of 1 percent—have died.
Whited stressed that long-term care facilities need to take COVID-19 seriously and safeguards should be provided to reduce the likelihood of its spread in nursing homes.
"It is very real, and I don't want to discount COVID by any stretch of the imagination," Whited said. "But there needs to be some kind of balancing act."
He said facilities should use personal protective equipment, sanitation, and social distancing, and could restrict the number of outside visitors allowed in a facility at any one time, among other safeguards.
Whited said nursing homes are currently allowed to self-determine whether to allow residents to have visitors and urged lawmakers to require a consistent process for making that determination statewide.
From March 10 to Aug. 18, Whited said his office has received 377 complaints about alleged abuse, neglect, or exploitation.
"To this date, most of those complaint investigations still remain open and unresolved, because we are not allowed to go into long-term care facilities at this point in time," Whited said. "And under federal rules and our Oklahoma administrative code, ombudsmen are required to conduct a face-to-face visit with the resident that the complaint involves."
While only 1 percent of ombudsman investigations typically result in referrals to other agencies, including law enforcement entities, that suggests some very serious problems may be ongoing in Oklahoma's long-term care facilities while many lower-level issues are not being resolved.
"We can't serve the residents," Whited said, "when we're not allowed to go into the facilities."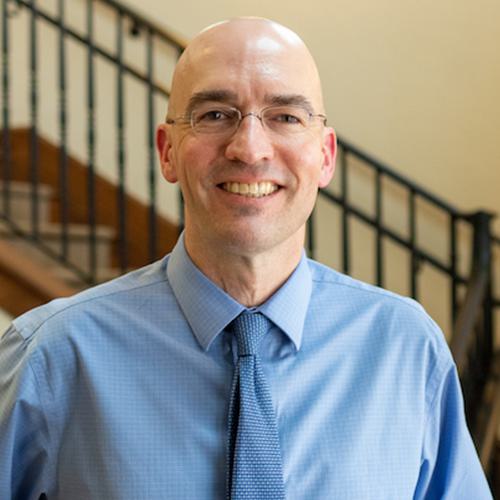 Ray Carter
Director, Center for Independent Journalism
Ray Carter is the director of OCPA's Center for Independent Journalism. He has two decades of experience in journalism and communications. He previously served as senior Capitol reporter for The Journal Record, media director for the Oklahoma House of Representatives, and chief editorial writer at The Oklahoman. As a reporter for The Journal Record, Carter received 12 Carl Rogan Awards in four years—including awards for investigative reporting, general news reporting, feature writing, spot news reporting, business reporting, and sports reporting. While at The Oklahoman, he was the recipient of several awards, including first place in the editorial writing category of the Associated Press/Oklahoma News Executives Carl Rogan Memorial News Excellence Competition for an editorial on the history of racism in the Oklahoma legislature.