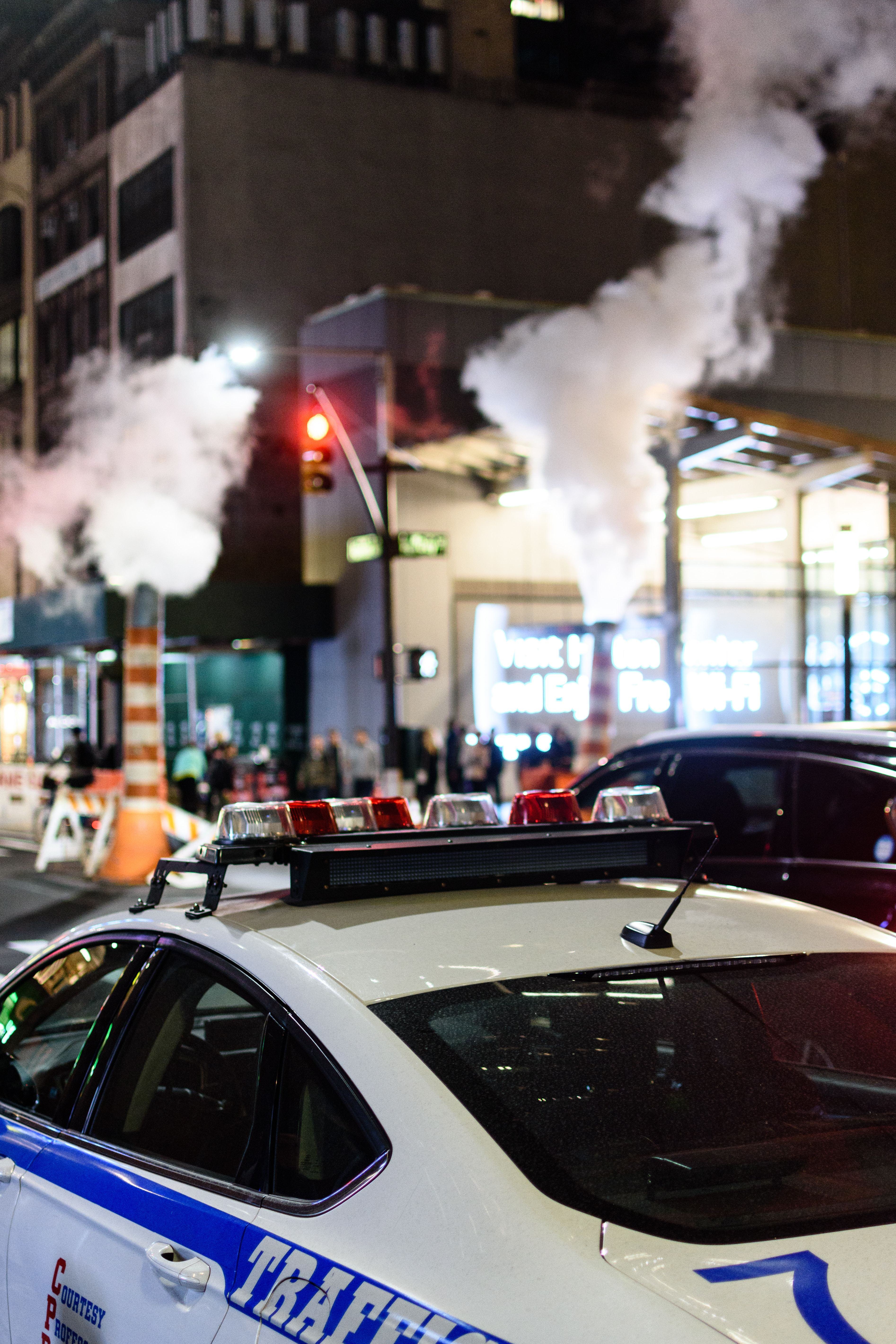 Criminal Justice
Ray Carter | October 28, 2019
Change in felony threshold tied to increased crime
Ray Carter
In 2016, Oklahoma voters approved State Question 780, which raised the felony threshold for property crime to $1,000 per occurrence. Retailers, law enforcement officials, and private citizens recently told members of a Senate committee that the result of the state question has been an increase in crime.
"We predicted increases in the number and amount of larcenies in our stories, increases in drug crimes, increases in quality-of-life crimes in our communities, and retailers being hurt financially," said Norm Smalgio, president of the Oklahoma Retail Crime Association. "And all of those things happened."
Under State Question 780, which took effect in July 2017, all larcenies committed involving less than $1,000 were made misdemeanors. Because the $1,000 threshold is applied per occurrence, Smalgio said "a suspect who committed six larcenies in one day from six different retailers" will face "six separate misdemeanors."
State Question 780 and related legislation "have allowed the meth, opioid, and heroin drug users to fuel their drug abuse by stealing." —Jason Turley
A January survey conducted by the Oklahoma Retail Crime Association of 11 retailers with 272 physical locations in Oklahoma found crime has increased since passage of SQ 780. Between 2016 and 2018, the surveyed retailers reported that known theft incidents increased 64 percent, the number of shoplifters reported to law enforcement increased by an average of 47 percent, known losses to theft increased 37 percent, and the average amount stolen per shoplifting incident increased 57 percent.
"We were unable to find a single retailer, whether they participated in the survey or not, that reported that theft was flat or down during this period," Smalgio said. "Every one of them expressed concern that theft was not only up, but way up."
OSBI reports tell a similar tale, Smalgio said. According to OSBI data, from 2017 to 2018, reported shoplifting cases increased 11 percent. In the last two years, the total dollar amount reported stolen has increased 37 percent and the average amount shoplifted per case has increased 51 percent, Smalgio said.
"The narrative that theft is down is not reflected in our stores," Smalgio said.
He said the reason OSBI numbers are not higher is because retailers "only report a fraction of the cases to law enforcement."
There are several factors that lead retailers to not report thefts. In particular, the reporting process for a single theft can take two hours, which translates into retailer costs that can exceed the value of the item stolen.
"Most of our retailers don't even report a case of $50 or $100," Smalgio said. "It's not a valuable use of our time. I'm not going to spend $70 worth of payroll to report a $50 theft."
Smalgio said those convicted of misdemeanor theft typically spend little time in jail, perhaps two weeks, and there is little deterrent effect from a prosecution.
"Even if they are prosecuted as a state felony, they're given an ankle monitor and kicked back out immediately," Smalgio said. "And they're coming back in our stores with ankle monitors on and continuing to steal."
The unintended consequences of State Question 780 may have been greatest in Turley, an unincorporated community of about 3,000 near Tulsa.
Jason Turley, president of the Turley Neighborhood Watch Association, told lawmakers he voted in favor of SQ 780, believing in its broader objective, but the initiative's outcomes have been very negative in his neighborhood.
"State Question 780's impact on Turley, Oklahoma, cannot be described with any other word than 'devastating,'" Turley said.
He said the initiative and related legislation approved by lawmakers "have allowed the meth, opioid, and heroin drug users to fuel their drug abuse by stealing."
"It gives the petty thieves the ability to torment and terrorize our entire community without regard of consequences," Turley said.
He said the thieves in his community are often grown men riding on stolen children's bikes and travelling in groups as they look for opportunities to steal.
"Some of these individuals are known to carry axes, machetes, long knives, large sticks, and guns with the intent to intimidate the more timid citizens in Turley," Turley said.
Because citizens know the penalty for theft is so low, many no longer view reporting crime as worthwhile.
"It is an arduous effort to repeatedly remind my neighbors to call the sheriff's office when most of them understand the law is designed in a way to protect these thugs," Turley said. "Some citizens in our community are to the point of defensively arming themselves and/or calling out vigilante justice by a posse."
George Brown, undersheriff at the Tulsa County Sheriff's Office, told lawmakers criminals routinely involved in property crime are often involved in other crimes.
"Property crimes are a gateway crime," Brown said. "We know, through experience, that people steal to obtain money to get drugs, or they steal because of drugs and they were high when they were stealing, or they steal drugs. But there's a direct connection."
Because Turley is unincorporated and near Tulsa, Brown said it has effectively become a favored hiding place for many criminals. Brown noted that as of September 2019, Turley is already at "an all-time" annual high for larcenies. He said Tulsa County is also at "an all-time high for property crimes and larcenies" and leads national rankings of property crime.
"These crimes, the larcenies, will lead to other crimes," Brown said. "And I believe, through experience, that this is a gateway crime that will lead to violent crimes."
Kathryn Brewer, executive assistant coordinator for the District Attorneys Council, noted as many as 39 states have raised the threshold for felony property theft with Texas setting the highest bar at $2,500.
However, she also noted trends in Oklahoma are headed the wrong direction.
"Oklahoma's rate of property crimes is higher than the national average," Brewer said.
She also said the Federal Bureau of Investigation 2018 crime report showed that "violent and property crimes, although they are going down nationally, in Oklahoma they're increasing."
Smalgio said national retailers' data also show Oklahoma is an outlier—and not in a good way.
"We're talking with corporate offices, and we're talking with Home Depot in Atlanta and Target in Minneapolis and Lowe's in Mooresville, North Carolina, and to them Oklahoma is the problem," Smalgio said. "Their numbers in Oklahoma are so out of whack."
Brewer tied property crime in part to drug crime.
"We've seen an increase in this state in meth use and convictions, as well as heroin's on the rise," Brewer said. "It's a real problem, and it fuels property crimes."
But Smalgio pointed out many professional thieves "are not addicts."
"Stealing is a very low-risk, high-reward way to make several hundred dollars per day for just a couple of hours of work," he said.
Brewer urged lawmakers to remember "that victims of crime are victims of crime."
"Someone steals something off your porch, someone steals something out of your car, you feel violated," Brewer said. "It doesn't matter to you what the monetary amount of that is."
"This is not political for us," Smalgio said. "We don't get a set of steak knives if we send more people to prison. This is business. Personally, we would love it if more people didn't go to prison, but we would love it if they did it because there was less crime, not because we just decided we're just not going to send them to prison anymore."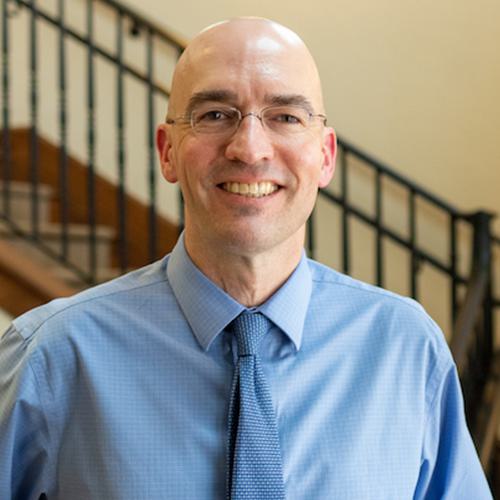 Ray Carter
Director, Center for Independent Journalism
Ray Carter is the director of OCPA's Center for Independent Journalism. He has two decades of experience in journalism and communications. He previously served as senior Capitol reporter for The Journal Record, media director for the Oklahoma House of Representatives, and chief editorial writer at The Oklahoman. As a reporter for The Journal Record, Carter received 12 Carl Rogan Awards in four years—including awards for investigative reporting, general news reporting, feature writing, spot news reporting, business reporting, and sports reporting. While at The Oklahoman, he was the recipient of several awards, including first place in the editorial writing category of the Associated Press/Oklahoma News Executives Carl Rogan Memorial News Excellence Competition for an editorial on the history of racism in the Oklahoma legislature.