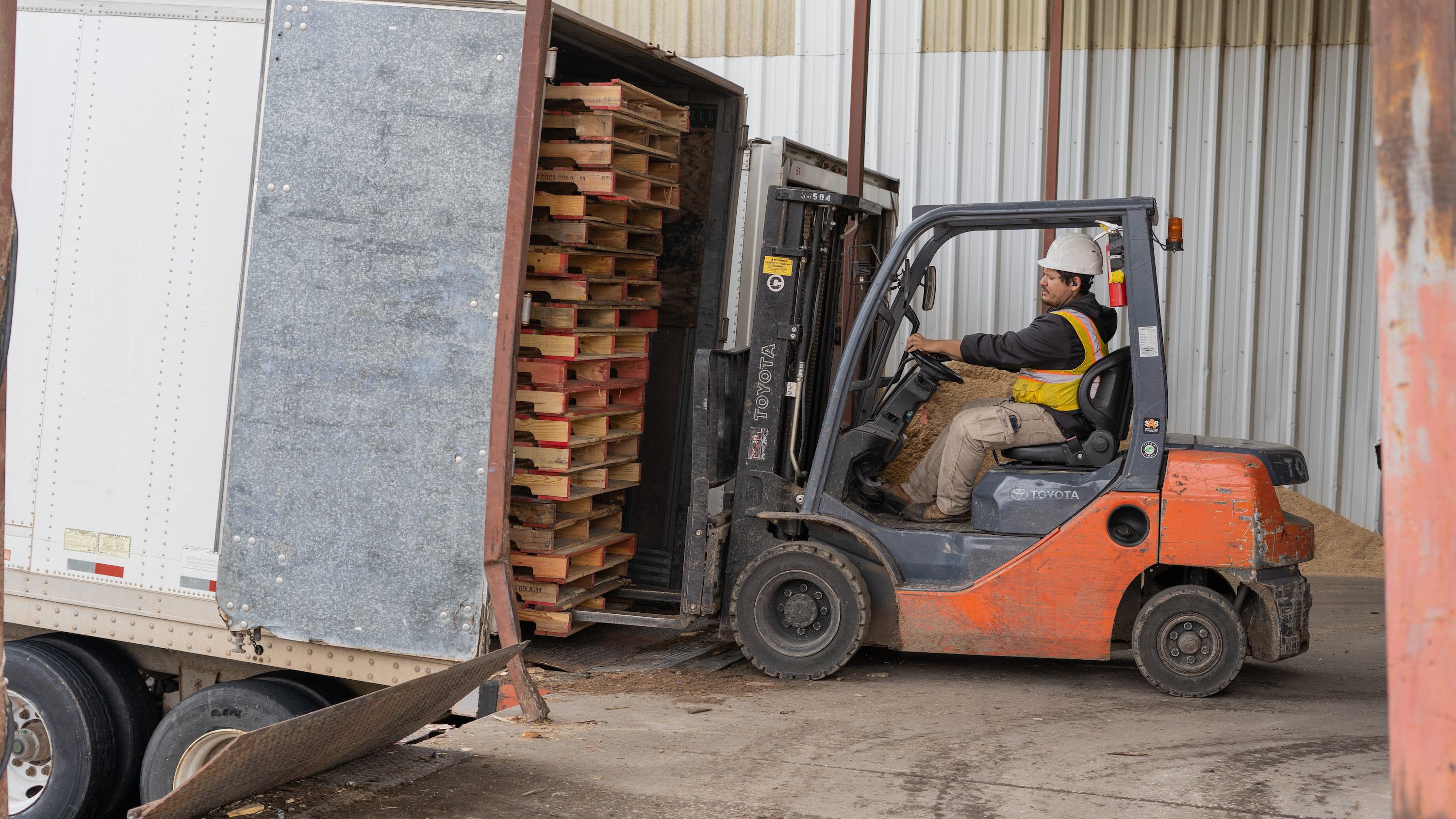 Economy , Culture & the Family
Ray Carter | April 1, 2020
City of Norman seeks cessation of waste management
Ray Carter
Citing efforts to fight COVID-19/coronavirus, the City of Norman has ordered the closure of a waste-disposal company, despite such businesses being declared "essential" by federal authorities.
The city's action could lead to a significant increase in accumulated waste in the community as well as other parts of Oklahoma and would also disrupt the operations of many businesses that have been declared essential.
"They don't understand supply chains," said Susan Bergen, owner of Norman-based Eco Wood Solutions.
Eco Wood Solutions serves a wide range of businesses that use wooden pallets, which are standard throughout most industries, including everything from grocers to corporate giants like Amazon. When pallets break and are no longer usable to move freight, Eco Wood Solutions is paid to dispose of the items.
"Simply put, we recycle wood," the company's web site declares.
The company recycles broken wooden pallets and transforms the material into everything from mulch for landscaping and playgrounds to material used to clean oil spills.
The cost of recycling the pallets is roughly half of what companies would pay to deposit them into landfills, Bergen said.
"We're a cost-saver, and I think of myself as an environment saver," Bergen said. "Because we all know the tallest thing in south Oklahoma City is the landfill. I believe that the landfill is unacceptable."
But now Norman officials have ordered the company to cease grinding wood products.
Eco Wood Solutions sits on four acres in Norman. Bergen said it won't take long for wood waste to fill up that plot, which will then create issues for the many companies that depend on Eco Wood to dispose of wood waste.
"If I'm inbounding 15 truckloads a day of wood materials, which is my minimum, then how many days can I inbound and not grind before I'm full?" Bergen said. "We inbound material, and we grind, and we outbound material."
The company disposes of wood waste for clients across the metro and throughout the state.
The Norman order defies federal guidance documents from the federal Department of Homeland Security (DHS) and the Federal Motor Carrier Safety Administration (FMCSA).
"The solid waste industry is included under two categories: public works, and transportation and logistics," Bergen noted.
The Department of Homeland Security includes "support to ensure the effective removal, storage, and disposal of residential and commercial solid waste and hazardous waste" as an essential service in its guidance.
Similarly, a Federal Motor Carrier Safety Administration guidance document states that businesses involved in "community safety" and "sanitation" are essential and an associated "frequently asked questions" document further clarifies that the hauling of waste is considered an essential business.
Rickey J. Knighton II, assistant city attorney for Norman, said the homeland security guidance "is not a federal directive or standard. Rather it is advisory in nature and directs individual jurisdictions to make their own determinations." He also wrote that the Federal Motor Carrier Safety Administration guidance applies only to disposal of "household waste and medical waste," and not wood waste created by business activity.
In addition to breaking with federal guidance that has been adopted throughout much of the country, the actions of Norman officials also appear to contradict provisions of the March 24 "stay at home" order issued by Norman Mayor Breea Clark, which required the closure of "non-essential" businesses.
That document specifically exempted grocery stores, hardware stores, office supply stores, and numerous other businesses that use wood pallets. It then exempted businesses "that supply other essential businesses with the support or supplies necessary to operate," a clause that appears to include disposal of waste products used by "essential" businesses.
"The information I have access to does not indicate that Eco Wood Solutions supplies pallets to grocery stores, hardware stores, office supply stores, and numerous other businesses," Knighton wrote. "Rather, businesses drop off nonpainted white boards and pallets at Eco Wood Solutions' Norman location or Eco Wood Solutions will pick up wood from someone's site. Moreover, the grocery stores I worked for returned their pallets to the distribution center. Not sure whether this practice has changed."
Like most businesses, Eco Wood Solutions has adopted numerous safety measures to prevent the spread of COVID-19.
"We provide a safe workplace," Bergen said. "We are following all of the mandatory requirements. Each person drives their own piece of equipment. There's no co-mingling of equipment. We are really compliant in providing a safe workplace."
The actions taken by the City of Norman highlight the often inconsistent and sometimes incoherent processes used by government officials in responding to COVID-19, actions that critics say often fail to account for facts on the ground or ripple effects throughout the supply chain.
Yet violations of Norman's city order carry a penalty of a $750 fine and/or 60 days in jail per violation.
A "frequently asked questions" document posted by the City of Norman includes the question, "If I am unclear whether my business qualifies as essential or non-essential, can I receive a formal decision from the City as to whether I qualify?"
The document answers, "Formal opinions will not be given from the City."
Note: Bergen serves as a member of the Oklahoma Council of Public Affairs' board of trustees.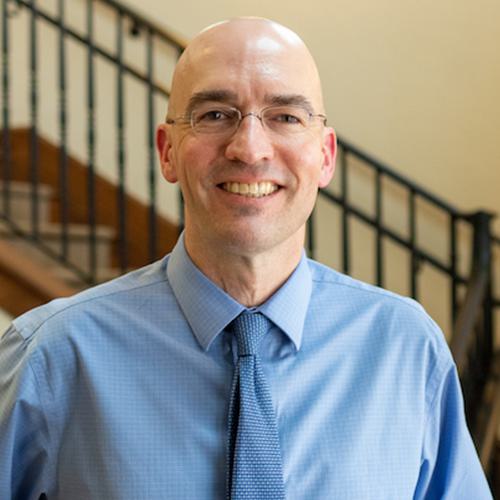 Ray Carter
Director, Center for Independent Journalism
Ray Carter is the director of OCPA's Center for Independent Journalism. He has two decades of experience in journalism and communications. He previously served as senior Capitol reporter for The Journal Record, media director for the Oklahoma House of Representatives, and chief editorial writer at The Oklahoman. As a reporter for The Journal Record, Carter received 12 Carl Rogan Awards in four years—including awards for investigative reporting, general news reporting, feature writing, spot news reporting, business reporting, and sports reporting. While at The Oklahoman, he was the recipient of several awards, including first place in the editorial writing category of the Associated Press/Oklahoma News Executives Carl Rogan Memorial News Excellence Competition for an editorial on the history of racism in the Oklahoma legislature.