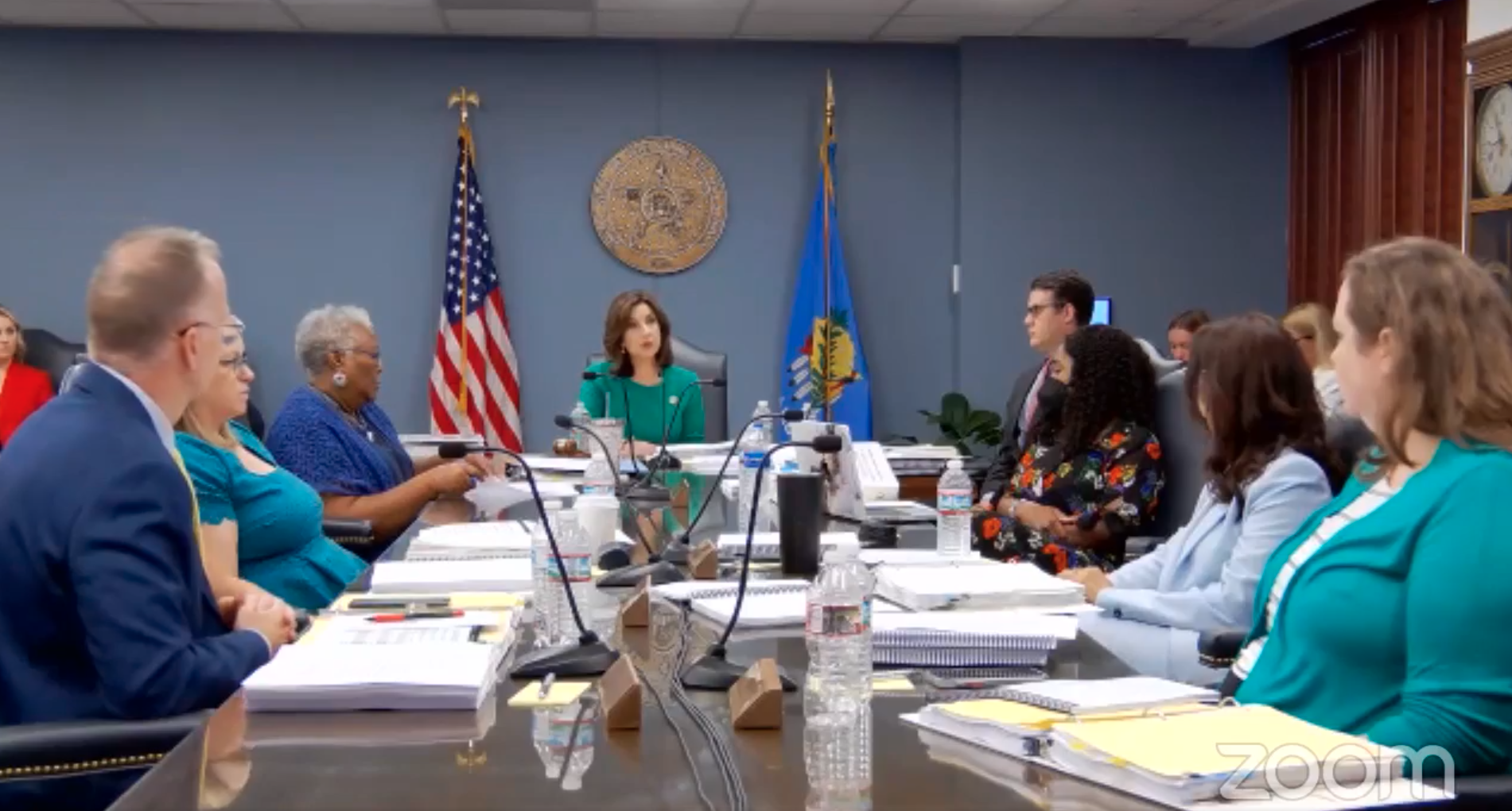 Education
Ray Carter | July 28, 2022
Concerns over racism, porn lead to Tulsa school sanction
Ray Carter
The State Board of Education has voted to sanction Tulsa Public Schools by significantly reducing its accreditation status after Tulsa was found to have violated a state law that bars various types of race-based ideology in school settings.
The board lowered Tulsa's accreditation to one step above probation, imposing a harsher sanction than the minimum required. Board members noted reports that Tulsa officials have vowed to ignore the law.
"We need to send a message," said state board member Estela Hernandez.
House Bill 1775, which was signed into law in 2021, made it illegal to teach Oklahoma students that "one race or sex is inherently superior to another race or sex," that "an individual, by virtue of his or her race or sex, is inherently racist, sexist, or oppressive, whether consciously or unconsciously," and other concepts broadly associated with Critical Race Theory.
The permanent rules that guide implementation of the law apply HB 1775's prohibitions not only to classroom instruction but also training sessions, seminars, and professional-development programs for school staff. A complaint recently filed with the Oklahoma State Department of Education (OSDE) alleged that Tulsa schools violated HB 1775 during a staff training.
Brad Clark, general counsel for OSDE, said a team of agency staff investigated and determined the law had been violated after reviewing the training.
Pointing to reports that Tulsa superintendent Deborah Gist has indicated she plans to flout HB 1775, Hernandez said she initially supported placing the Tulsa district on probation.
"We've seen this district, not only with 1775, but in other ways, violate the opportunity for these students to get exceptional quality education," Hernandez said.

"We cannot allow district leaders to push indoctrination and pornography on our kids." —Oklahoma Secretary of Education Ryan Walters
Noting Tulsa is the state's second-largest district, Hernandez said the district carries outsized influence and the severity of its sanction could impact how other school-district leaders approach compliance with HB 1775 and other state laws.
Several citizens addressed the board and urged them to take strong action against the Tulsa district, which critics said had not only violated state law but also retaliated against the teacher who filed the complaint.
"I was appalled to see that the complainant, who apparently is a teacher in the Tulsa Public Schools, was doxed last weekend, publicly, and her identity revealed through a press conference," Suzanne Reynolds told the board.
She said that appeared designed to deter other Oklahoma teachers from reporting violations.
"I view this as a vile attempt to intimidate and endanger this individual," Reynolds said.
Citing publicly available data, Reynolds noted that 80 percent of students in Tulsa do not read at grade level and 84 percent are below grade-level in math, and suggested school officials should focus on those challenges first and foremost.
State Superintendent of Public Instruction Joy Hofmeister downplayed concerns about the complainant's identity being publicly released.
"Complainants or individuals that do email are subject to open records," Hofmeister said, and declared the teacher "was not a whistleblower."
Janice Danforth, an official with Moms for Liberty, also urged lawmakers to impose a strong penalty, saying school officials often ignore state law and parents unless forced to do otherwise.
"There's little interest in being accountable or transparent," Danforth said. "The main reason I believe this to be true is because there's no consequence. The district doesn't have to be either of those words because they have never had consequences. Without a consequence, their ego continues to bloat and they get braver in pushing past the rules of what is acceptable or allowed to be taught, oftentimes the toes dangling over the line just to test the waters."
Oklahoma Secretary of Education Ryan Walters also urged the board to take strong action.
"What we've seen in Tulsa Public Schools has to be addressed," Walters said. "We have seen a superintendent in Deborah Gist who has violated state law and has openly bragged about violating this law. She has indicated she will continue to break this law. We have seen now pornography pushed in Tulsa Public Schools. What we see is left-wing indoctrination pushed into the school system under the guise of academic learning that not only violates state law but is a grave disservice to our kids."
He urged the board to "hold this school accountable," and bluntly told Hofmeister that she had "failed our kids."
Walters also urged the state board to review Gist's superintendent certification.
"We cannot allow district leaders to push indoctrination and pornography on our kids," Walters said.
Porn in Tulsa School Library?
The vote on Tulsa's accreditation status and violation of HB 1775 came the same week that the Twitter account, Libs of Tik Tok, highlighted two books available to Tulsa students in the school library—"Gender Queer" and "Flamer"—saying the books "contain sexually explicit and pornographic content." The post included graphic images from the books.
When Walters posted those images in a Facebook post critical of Tulsa schools, he said the tech giant quickly shut down the post, citing its content. In a video posted to Twitter, Walters quipped, "It's really a sad day when woke Facebook has higher standards than Deborah Gist at Tulsa Public Schools."
News of Tulsa schools' library content drew swift rebuke from other state leaders.
Oklahoma Senate Pro Tempore Greg Treat, R-Oklahoma City, called the news "appalling and nothing short of deplorable."
"It is indefensible to have children exposed to images and material that is the definition of pornography," Treat said. "It makes no difference whether it's same sex, opposing sex or anything in between, children should never be able to view these images in a public-school sanctioned library book."
Hofmeister also issued a release calling the books "inappropriate, sexually explicit material."
"It's pornography that does not belong in any public-school library," Hofmeister said.
State Rep. Sherrie Conley, a Newcastle Republican who is a former teacher and school administrator, issued a release warning that "materials such as these are not just in Tulsa Public Schools but in other school libraries throughout the state as well."
Conley, who filed legislation this year to address the problem of inappropriate material in school libraries, said neither Hofmeister nor the Oklahoma State School Boards Association have done anything about the problem, and said concerned parents are often ignored by local school boards.
House Speaker Charles McCall, R-Atoka, did not respond to a request for comment. McCall began the 2022 session vowing to kill legislation that would increase school choice, including funding for private school tuition, for families across Oklahoma, including those now in the Tulsa district.
Tulsa Defenders Dismiss OSDE Findings, Cite Staffers' Skin Color
Some citizens defended Tulsa Public Schools and criticized HB 1775 during the board meeting.
Lori Wathen, president of the Oklahoma PTA, defended Tulsa's use of training materials that incorporate Critical Race Theory concepts, saying students should be taught to recognize "racism, classism, and other issues in the world" and develop "a student's awareness to openly address these situations."
State Rep. Regina Goodwin, D-Tulsa, urged officials to ignore the law.
"Sometimes there are trash laws," Goodwin said. "Sometimes there are bad laws that should never be enforced."
Goodwin compared HB 1775 to Jim Crow laws that prevented black citizens from voting or owning guns.
She also attacked the teacher who filed the complaint, calling her "controversial" and someone with "an agenda who has talked about liberals, who has talked about indoctrination."
Goodwin and other Tulsa-school defenders said more evidence should be presented before the board acted.
Clark said the team of OSDE officials who reviewed the Tulsa training program had access not only to printed materials but also an audio recording and said the audio recording ultimately led the team to conclude HB 1775 had been violated. However, the vendor has asserted copyright protections to prevent that audio from being shared with anyone other than OSDE officials performing the review.
State board member Carlisha Bradley, who is black, repeatedly dismissed the findings of OSDE staff, saying that the "lived experiences" of those staffers "impact how" they conclude whether HB 1775 has been violated. Bradley specifically stressed that Clark is white.
Bradley's focus on the race of OSDE staff appeared to disturb other board members, including the board's only Hispanic member.
"Because of the color of his skin, he's going to make decisions differently than you as a black woman?" Hernandez said.
"He is," responded Bradley.
The State Board of Education voted to approve "accreditation with warning" for Tulsa Public Schools. That level of accreditation is one level below probation, and higher than the sanction proposed by Hofmeister through OSDE staff. Board members Brian Bobek, Hernandez, Sarah Lepak, and Jennifer Monies voted to impose the sanction. Hofmeister and Bradley voted in opposition.
The State Board of Education approved a similar accreditation with warning for Mustang Public Schools, which self-reported a violation of HB 1775. The district informed OSDE officials that a teacher had violated the law during a classroom activity. The vote on the Mustang sanction also passed on a 4-2 vote identical to the vote on Tulsa's violation.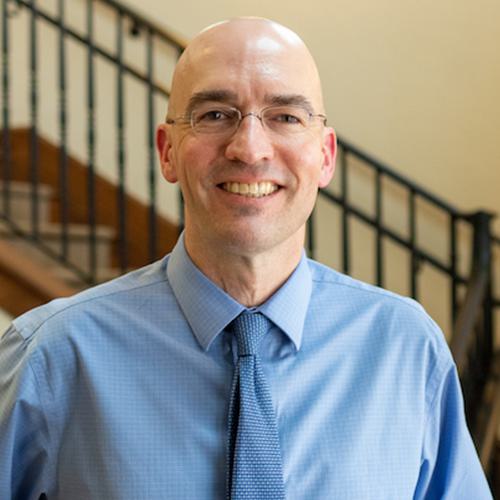 Ray Carter
Director, Center for Independent Journalism
Ray Carter is the director of OCPA's Center for Independent Journalism. He has two decades of experience in journalism and communications. He previously served as senior Capitol reporter for The Journal Record, media director for the Oklahoma House of Representatives, and chief editorial writer at The Oklahoman. As a reporter for The Journal Record, Carter received 12 Carl Rogan Awards in four years—including awards for investigative reporting, general news reporting, feature writing, spot news reporting, business reporting, and sports reporting. While at The Oklahoman, he was the recipient of several awards, including first place in the editorial writing category of the Associated Press/Oklahoma News Executives Carl Rogan Memorial News Excellence Competition for an editorial on the history of racism in the Oklahoma legislature.