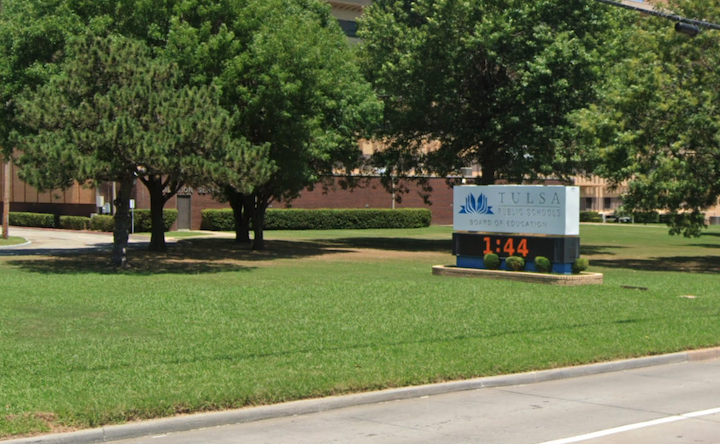 Education
Ray Carter | March 8, 2021
Conflicts of interest alleged in Tulsa schools
Ray Carter
Top officials in the Tulsa Public Schools system have been accused of conflicts of interest and financial self-dealing by local citizens who have filed formal grievances with the district.
Tulsa school officials deny wrongdoing.
One grievance filed on March 3 says Tulsa Superintendent Deborah Gist "is conflicted due to the fact that she appears to benefit and derive advantage from contracts made between the District and her husband's employer, BOKF."
The filing notes Gist's husband, Ronnie Jobe, is the senior vice president and manager of institutional markets for Bank of Oklahoma (BOKF). The grievance also notes that BOKF serves as paying agent and registrar for the Tulsa district bond approved on Jan. 6, 2020, "as well as various additional" bond series and lease-purchase agreements.
"Some of these contracts were entered into without having gone through a competitive bidding process as revealed at a recent public meeting," the citizen filing states.
The grievance states that concerns about potential conflict of interest were raised with school officials "during a public meeting on January 4," but that "no subsequent reassurances have been given to the public that a competitive bidding process has been adopted by the Board for bond registrars and paying agents nor has the Board reassured the public by written policy or resolution or any other form of communication that screens exist between the current superintendent and the interests of her spouse in District business."
The grievance document notes that Tulsa Public Schools Board of Education policy states, "No employee should have any outside business interests that might, in fact or appearance, interfere with the employee's loyalty to the District" nor should any employee "have any interest or association that interferes with, or appears to impair, the independent exercise of the employee's judgment in the best interests of the District."
Another formal grievance filed on Feb. 12 states that Tulsa Public Schools board member Jania Wester "has personal, professional, and contractual interests in District Business and, through actions taken as a Board Member, derived benefit and advantage for Growing Together, an entity which provides contracted services to students and teachers at school sites in Board Member Wester's district."
The filing notes that Growing Together "is overseen and managed" by Wester's spouse, Kirk Wester, and that state law prohibits "persons who are related within the second degree of consanguinity or affinity to an employee of a school district from serving on the board of education governing the school district while such relative is employed."
The filing states that Wester did not disclose her family's ties to Growing Together on her 2019 Board Member Financial Disclosure. It also notes that on July 6, 2020, Wester voted to approve an encumbrance of $390,000 paid by the district to Growing Together. On March 23, 2020, Wester voted to approve the payment of $112,000 to Resolute PR, a marketing firm that performed work in concert with Growing Together executive leadership to brand Tulsa Public Schools in Wester's district with the Growing Together brand, according to the complaint.
"The work done by Resolute PR benefitted Growing Together," the grievance filing states.
Those filing the grievance say state law requires Wester to forfeit her office for those actions and add that Wester may even be subject to misdemeanor charges.
Similarly, a grievance filed Feb. 15 objected to seating newly elected Tulsa school board member Judith Barba because she "is employed by Growing Together, an entity whose work is so closely bound up with that of the School District's that employees of Growing Together are assigned positions as 'Site Coordinators' inside of four schools belonging to the sub-district Ms. Barba would represent."
Emma Garrett-Nelson, director of communications for Tulsa Public Schools, denied wrongdoing in a prepared statement.
"For some time, there have been individuals spreading false information about purported conflicts of interest and unlawful conduct by certain board members and the superintendent," Garrett-Nelson said. "These individuals should know that their allegations are untrue, yet they continue to propagate this false information. Their incessant allegations are abusive and do not merit additional public response—especially given the countless hours of district attention they wish to misappropriate for themselves."
Garrett-Nelson said that neither Perez nor Wester "own an interest in Growing Together, nor do their spouses," and said neither board member had "participated in a vote approving a contract with Growing Together."
She said BOKF has been the district's registrar and paying agent for bond sales since at least 1996, including for amounts below the threshold for competitive bidding. Garrett-Nelson said Gist's husband, "does not have any involvement with the Tulsa Public School's bond issuance at BOKF."
While the statement said Perez and Wester do not "own an interest in Growing Together," it did not directly address whether either board member or their family members derive any income from Growing Together.

(Image: Google Maps/Google Earth)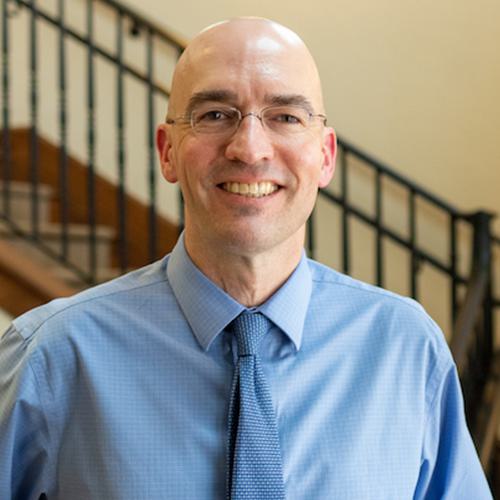 Ray Carter
Director, Center for Independent Journalism
Ray Carter is the director of OCPA's Center for Independent Journalism. He has two decades of experience in journalism and communications. He previously served as senior Capitol reporter for The Journal Record, media director for the Oklahoma House of Representatives, and chief editorial writer at The Oklahoman. As a reporter for The Journal Record, Carter received 12 Carl Rogan Awards in four years—including awards for investigative reporting, general news reporting, feature writing, spot news reporting, business reporting, and sports reporting. While at The Oklahoman, he was the recipient of several awards, including first place in the editorial writing category of the Associated Press/Oklahoma News Executives Carl Rogan Memorial News Excellence Competition for an editorial on the history of racism in the Oklahoma legislature.