Law & Principles , Good Government
Ray Carter | January 22, 2020
Court arguments highlight redistricting plan's potential impact
Ray Carter
Arguments before the Oklahoma Supreme Court highlighted how an initiative-petition proposal, which would strip the Oklahoma Legislature of redistricting power and place that authority with an outside commission, could play out in practice.

Under the proposal, the independent redistricting commission that would draw state legislative and congressional districts in Oklahoma would be comprised of three Democrats, three Republicans, and three independents.
Attorney Robert McCampbell, who represented those challenging the constitutionality of the petition, said that partisan split is a significant issue.
"The three-three-three formulation means, necessarily, some groups will be overrepresented, some groups will be under-represented, with those percentages changing from year to year," McCampbell said.
According to the Oklahoma Election Board, 35 percent of Oklahomans are currently registered as Democrats, with 48 percent registered as Republicans and nearly 16 percent registered as independents.
Thus, under the redistricting process that could go before Oklahomans if petition backers gather enough signatures, Republicans would be under-represented in the redrawing of legislative districts while independents would be over-represented.
The effect is even more pronounced when looking at actual voting behavior in presidential elections, which typically draw the most participation. In the 2016 presidential election, 65 percent of Oklahoma voters supported the Republican candidate, compared to about 29 percent who voted Democrat and roughly 6 percent who voted for a third-party candidate.
However, McCampell noted the "gist" for the petition, which informs signatories of the overall contents of the proposal, does not notify voters of the commission's partisan division of power.
"That three-three-three allocation of power is incredibly important," McCampbell said. "The gist doesn't say a word about it."
He said voters should "get some notice of how the power will be allocated" before signing a petition.
McCampbell also noted that the petition proposal would bar thousands of Oklahomans from serving on the commission, in some cases for choices made years ago.
"A person would be disqualified from serving as a commissioner if they had exercised their First Amendment right to run for political office, to change political parties, to be a lobbyist, to be an officer in a political party," McCampbell said. "Not only the person, but their family members, including their step-siblings, including their in-laws. Not only that, even if the activity took place outside the state Oklahoma. Not only that, it's retroactive. It goes back five years. So what's my argument? It is this: The state of Oklahoma has no interest in saying you can't be a commissioner because your mother-in-law ran for county commission in the opposite political party in Idaho three years ago."
Over a six-month period in 2018, McCampbell noted, more than 19,000 Oklahomans switched political parties. All would be disqualified from serving on the redistricting commission proposed by the initiative petition because the ban applies retroactively. He noted the length of the ban is much greater than the limit imposed on people who run for office. An Oklahoman must be a member of a political party for only six months prior to running for office as a member of that party, McCampbell noted.
Melanie Wilson Rughani, an attorney representing petition advocates, said the redistricting proposal is designed to ensure that "decision makers are impartial, that they appear impartial, and that partisan politics don't affect the basic workings of government."
She said any First Amendment burdens created by the proposal are "minimal" and viewpoint neutral.
Rughani also urged justices to allow the petition process to proceed, saying the First Amendment issues raised by opponents can be addressed after the proposal becomes state law, if voters choose to place it on the ballot and pass it. Rughani said critics could then raise First Amendment issues in court.
"There's a severance clause in the petition, so to the extent that the court is bothered by the mother-in-law in another state, it's quite possible that in a proper proceeding, the court could sever that portion of the qualifications and allow the remainder of the petition to go into effect," Rughani said.
The Oklahoma Supreme Court is expected to soon rule on whether or not the petition is legally and constitutionally valid.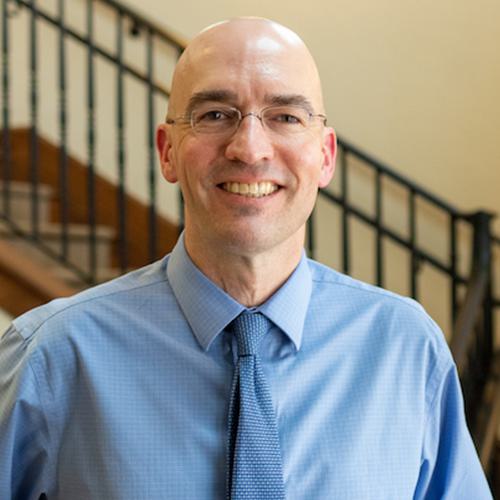 Ray Carter
Director, Center for Independent Journalism
Ray Carter is the director of OCPA's Center for Independent Journalism. He has two decades of experience in journalism and communications. He previously served as senior Capitol reporter for The Journal Record, media director for the Oklahoma House of Representatives, and chief editorial writer at The Oklahoman. As a reporter for The Journal Record, Carter received 12 Carl Rogan Awards in four years—including awards for investigative reporting, general news reporting, feature writing, spot news reporting, business reporting, and sports reporting. While at The Oklahoman, he was the recipient of several awards, including first place in the editorial writing category of the Associated Press/Oklahoma News Executives Carl Rogan Memorial News Excellence Competition for an editorial on the history of racism in the Oklahoma legislature.