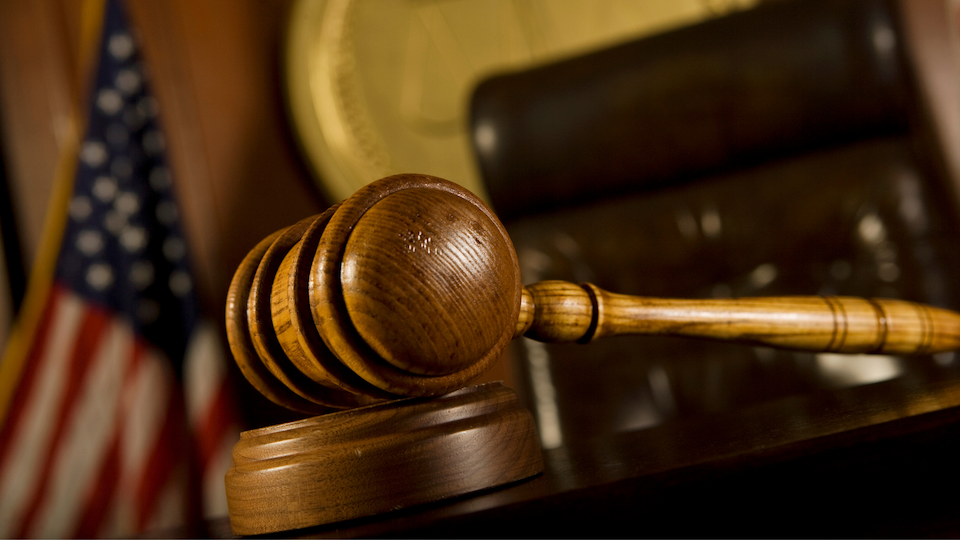 Education , Culture & the Family
Ray Carter | November 2, 2022
Court prevents Owasso school from banning parent critic
Ray Carter
A parent in an ongoing dispute with the Owasso school district regarding alleged pornography in the school library has won a significant legal battle. A federal judge has issued an injunction that thwarts the school district's effort to prevent the parent from attending school board meetings.
Timothy Reiland, a parent of two children who attend Owasso Public Schools, recently became upset after his daughter checked out a book, "Blankets," from the Owasso school library. Reiland considered portions of the book to be pornographic.
As a result, he began advocating for the school to alter its library policies. When the Owasso school board held its Oct. 12 board meeting, Reiland was in attendance, believing the board was prepared to vote on a new policy that would restrict "pornographic content" from the school library.
Instead, the policy presented did not include a pornographic restriction and the board members tabled the vote. Board members instead announced the issue would be taken up at a special meeting closed to the public.
Following the meeting, Reiland spoke to Owasso school board member Brent England in the school parking lot. The exchange included the use of profanity but was not violent, according to witness accounts referenced in the judge's order.
At one point, when England reportedly suggested the same book was available to youth through the public library system, Reiland responded, "[t]hat's f---ing b------t . . . I don't want my kid to get pornography books at a public school." When the two men went to their cars, Reiland reportedly said to England, "Have a good evening and I still like you."
Yet on Oct. 12, Reiland received a letter from Owasso Superintendent Margaret Coates informing him that he had "committed one or more acts" that interfered "with the peaceful conduct of activities on District property." The letter effectively banned Reiland from Owasso Public Schools property (including sports venues) for a period of six months.

A federal judge noted that it "is clear" that Owasso's ban was "substantially motivated as a response to Plaintiff's criticism of the Board's decision and his petition for a redress of grievances."
Reiland sued, arguing his First Amendment free-speech rights have been violated by the school. This week, U.S. District Judge John F. Heil agreed to issue a temporary injunction that prevents the school from restricting Reiland's access to school property, finding that Reiland "is likely to succeed on the merits of his First Amendment claim and this factor weighs heavily in favor of granting preliminary injunctive relief."
"It is well established that the right to criticize public officials and the right to 'petition the Government for a redress of grievances' are protected activities under the First Amendment…" Heil wrote. "Plaintiff's criticism of the Board's decision as 'f---ing b------t,' while vulgar and arguably unnecessary, is protected speech."
Heil also wrote that Owasso's effort to ban Reiland from school grounds "has an obvious chilling effect."
"Under Defendants' ban, Plaintiff is no longer able to attend OPS Board meetings or meet with OPS Board members on OPS grounds, thus chilling Plaintiff's ability to criticize Board decisions and to 'petition the [Board] for a redress of grievances,'" Heil wrote.
The judge also noted that it "is clear" that Owasso's ban was "substantially motivated as a response to Plaintiff's criticism of the Board's decision and his petition for a redress of grievances."
An Oct. 24 memorandum issued by Coates said the ban was imposed "solely" due to Reiland's conduct in the school parking lot on Oct. 10.
In his opinion-and-order, Heil wrote that Owasso's "near-absolute exclusion" of Reiland from all events at the school "has the effect of barring him from dropping off and picking up his children from school, attending parent-teacher conferences, and attending his children's extracurricular activities. In the absence of injunctive relief, Plaintiff's ban from these events is certainly an ongoing injury not capable of ready quantification."
In contrast, Heil found that Owasso school would suffer no meaningful harm if Reiland can access school property along with other members of the public, writing that "the harms to Defendants are, as Plaintiff states, largely illusory and speculative."
Heil noted the school retains the right to remove Reiland from campus if he disrupts any school function in the future.
The Owasso case is one of the more prominent instances in Oklahoma where school officials have tried to prevent a parent critic from participating in school policy. But such incidents have become more common nationwide.
Notably, in a Sept. 29, 2021, letter to the Biden administration, the National School Boards Association (NSBA) claimed there were ongoing "attacks against school board members and educators" over school mask mandates and that "many public school officials are also facing physical threats" related to community concerns over inclusion of Critical Race Theory in classroom instruction. The NSBA letter declared some parent protests "could be the equivalent to a form of domestic terrorism and hate crimes" and requested that federal law-enforcement officials investigate protestors under federal anti-terrorism and hate-crimes laws.
Shortly thereafter, U.S. Attorney General Merrick Garland issued a memorandum announcing that he was ordering the Federal Bureau of Investigation (FBI) to meet with state and local officials to develop "strategies for addressing threats against school administrators, board members, teachers, and staff."
The NSBA letter included no specific examples of organized terrorism and many examples cited in the letter amounted to little more than verbal altercations and citizens shouting during public meetings.
Following the NSBA letter, state school boards associations across the nation denounced the NSBA's action and many announced they were withdrawing from the NSBA.
However, the Oklahoma State School Boards Association (OSSBA) has never publicly denounced the NSBA's action and has maintained its affiliation with the group.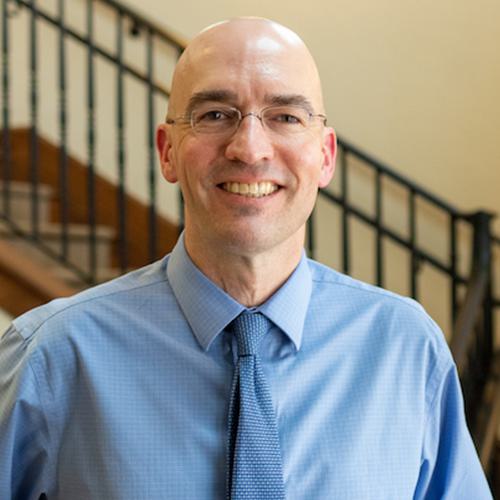 Ray Carter
Director, Center for Independent Journalism
Ray Carter is the director of OCPA's Center for Independent Journalism. He has two decades of experience in journalism and communications. He previously served as senior Capitol reporter for The Journal Record, media director for the Oklahoma House of Representatives, and chief editorial writer at The Oklahoman. As a reporter for The Journal Record, Carter received 12 Carl Rogan Awards in four years—including awards for investigative reporting, general news reporting, feature writing, spot news reporting, business reporting, and sports reporting. While at The Oklahoman, he was the recipient of several awards, including first place in the editorial writing category of the Associated Press/Oklahoma News Executives Carl Rogan Memorial News Excellence Competition for an editorial on the history of racism in the Oklahoma legislature.