Law & Principles , Good Government
Ray Carter | September 18, 2020
Court upholds Oklahoma election security laws
Ray Carter
A U.S. district court judge has rejected the Oklahoma Democratic Party and Democratic Congressional Campaign Committee's request to strike down Oklahoma absentee-voting laws, declaring those laws impose only a "minimal burden" and that voter-fraud concerns "are legitimate and weighty."
Oklahoma Attorney General Mike Hunter, whose office defended Oklahoma's election laws, said U.S. District Court Judge John Dowdell "got it right."
"The procedures put in place by the Legislature this year, and extended by the governor's recent executive order, make it perfectly safe for Oklahomans to cast their ballot for the November election," Hunter said. "Not to mention, hundreds of thousands of Oklahomans have already voted in both the primary and run-off elections earlier this year in-person and by absentee ballot. Judge Dowdell rightly concluded that the demands by these political groups would have caused confusion, delay, electoral disruption, and increased risks of voter fraud."
In May, the Oklahoma Democratic Party and the Democratic Congressional Campaign Committee filed a lawsuit challenging several Oklahoma election laws that govern absentee voting, declaring those regulations to be "burdensome restrictions" that in a time of pandemic "will force voters to choose between their health and the health and safety of their community on the one hand, and their fundamental right to vote on the other."
The Democrats' lawsuit asked the court to declare unconstitutional several laws, including a requirement for absentee ballots to include either notarization or a copy of a voter's ID (which proponents say reduces voter fraud); the deadline for absentee ballots to be delivered by 7 p.m. on Election Day in order to be counted; and a ban on organizations collecting absentee ballots and delivering them en masse to polling places, a practice commonly referred to as "ballot harvesting."
The Democratic groups argued the state should simply have absentee voters sign an affidavit swearing that the person filling out a ballot is the person who requested the ballot.
But during the trial, Dowell noted the evidence presented showed that more absentee ballots were rejected during Oklahoma's June 30, 2020 primary because voters failed to complete or sign the affidavit than were rejected for not providing a form of identification verification.
The share of absentee votes rejected in Oklahoma was also comparable to other states.
"In states which require a signature match rather than notarization, the percentage of ballots rejected for a signature that does not appear to match is 'comparable' to the percentage of ballots rejected in Oklahoma's June 2020 primary for failure to comply with the identification requirements," wrote Dowdell, an appointee of former President Barack Obama.
Dowdell also found the requirement that absentee votes must arrive by election day to be counted "constitutes no more than a minimal burden on voters."
"The Court has serious concerns that the plaintiffs' requested remedy—imposing a presumption that a ballot without a postmark was postmarked by election day and requiring that such vote be counted if received up to a week after election day—would present a significant risk of voting fraud," Dowdell wrote. "Under that proposal, ballots could be mailed after election day and would be counted. As a result, the Court finds that remedy to be untenable and unreasonably risky."
Dowdell similarly found the Oklahoma law that prevents ballot harvesting constitutes "no more than a minimal burden on a voter's right to vote" and does not "prohibit or criminalize the plaintiffs' speech, voter education efforts or publications, or efforts to get out their members' votes."
Throughout the opinion, Dowdell said voter-fraud issues may be overstated, but are nonetheless valid concerns.
"Without any identification requirement placed upon absentee voting, there would be much less of a deterrent to a person who wishes to forge and return another's ballot by mail, as the ability to detect such fraud would be significantly reduced," Dowdell wrote.
He also wrote that "without any voter identification requirement (the relief the plaintiffs request), the risk of potential voter fraud using absentee ballots undoubtedly increases."
Dowdell concluded that "the state's interest in preventing voter fraud is sufficiently weighty to justify the alternative requirements for a voter to verify her identity on her absentee ballot" and that Oklahoma's voter-ID laws "are reasonable, nondiscriminatory, and legitimate."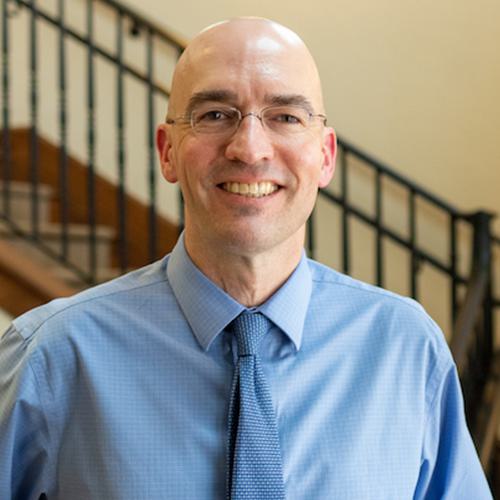 Ray Carter
Director, Center for Independent Journalism
Ray Carter is the director of OCPA's Center for Independent Journalism. He has two decades of experience in journalism and communications. He previously served as senior Capitol reporter for The Journal Record, media director for the Oklahoma House of Representatives, and chief editorial writer at The Oklahoman. As a reporter for The Journal Record, Carter received 12 Carl Rogan Awards in four years—including awards for investigative reporting, general news reporting, feature writing, spot news reporting, business reporting, and sports reporting. While at The Oklahoman, he was the recipient of several awards, including first place in the editorial writing category of the Associated Press/Oklahoma News Executives Carl Rogan Memorial News Excellence Competition for an editorial on the history of racism in the Oklahoma legislature.