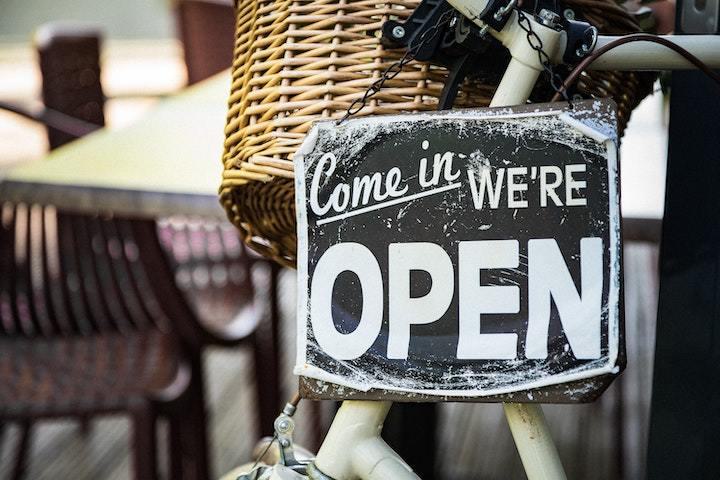 Economy , Culture & the Family
Ray Carter | January 8, 2021
Covid-19 report ranks Oklahoma among most 'open' states
Ray Carter
A new report ranks Oklahoma as one of the most "open" states for business based on COVID-19 restrictions.
The "COVID-19 State Reopening Guide," a report by MultiState, a state and local government relations company, ranks states based on each state's degree of "openness," which the organization describes as a measurement of "how open for business is each state now that states have begun shifting their focus to economic recovery?"
Each state's rating is calculated based on a daily grading of 11 factors, which include whether a state's residents are under a stay-at-home order; how broadly the state defines "essential business;" whether "non-essential" offices are allowed to open; whether construction sites are allowed to operate; whether non-essential retail, personal-care services and physical-fitness businesses are open to customers; whether restaurants and bars are open beyond pickup and delivery; whether venues that serve large crowds are open with minimal social distancing and sanitation requirements; and if a state allows local preemption or implements statewide or regional approaches.
States were given "openness" scores ranging from 0 to 100 with 100 being the most open for business.
Oklahoma received an 89, the seventh-best score among the 50 states.
Other states in the top 10 were Alaska, Florida, South Dakota, Alabama, Missouri, Nebraska, Kansas, Utah and South Carolina.
States in the bottom 10 included Michigan, New York, Vermont, Delaware, Oregon, Illinois, Hawaii, Washington, and New Mexico, with California ranked in last place.
Critics argue that states that have reopened business most aggressively since the spring COVID-19 shutdown have done so at the expense of public health, but the data show little correlation between restrictions on business activity and lower COVID-infection rates.
According to the U.S. Centers for Disease Control and Prevention, as of Jan. 7, the per-capita rate of COVID-19 infection in Oklahoma over the last seven days was 86.8 per 100,000 people.
In contrast, California, which is ranked as the least open state in the nation in the MultiState report, has an even higher infection rate of 95.5 per 100,000.
New York, which is also rated among the 10 most restrictive states for business, nonetheless has a COVID-19 infection rate almost identical to Oklahoma's rate. New York recorded 85.6 cases per 100,000 population, according to the U.S. Centers for Disease Control and Prevention.
While Oklahoma and Utah are ranked among the 10 most "open" states in the MultiState report and currently land among the top 10 states in recent per-capita COVID-19 infection, other states ranked highly for openness are ranked far lower in infection rates with South Dakota ranked 36th, Alaska ranked 37th, and Missouri ranked 38th.
Critics of economic shutdowns argue that the lack of consistent correlation between lockdowns and improved COVID-19 infection rates means the economic downside of business restrictions exceeds any potential benefit.
"Lawmakers continue to rely on lockdowns and various other restrictions in an effort to tame the spread of the virus, but these restrictions come at heavy costs to individuals and economies: job losses, business closures, depression, drug overdoses, and a massive surge in poverty, among them," Jonathan Miltimore, managing editor of FEE.org, the website of the Foundation for Economic Education, wrote in a recent post.
"This evidence in itself would bring into serious question the ethics of infringing on basic freedoms and fundamental human rights in an effort to slow transmission of a virus," Miltimore continued. "However, lockdowns become even more questionable when one considers evidence that suggests these draconian restrictions seem to have little impact in slowing the spread of the virus."
A December report from TD Economics stated that New York payrolls were down 11 percent "from their pre-pandemic level" and down 13 percent in New York City. Officials in that state have responded to a resurgence of COVID-19 cases by imposing increased restrictions, which TD Economics said "make New York one of the most restricted states in the country."
"Slower economic activity is already showing up in downward-trending job postings," the TD Economics report stated.
U.S. Bureau of Labor Statistics data for November, the most recent month available, shows the unemployment rate in Oklahoma was 5.9 percent. In contrast, the rate in New York was 8.4 percent, and 8.2 percent in California.
In comments to online news outlet NonDoc, House Appropriations and Budget Chairman Kevin Wallace, R-Wellston, recently said Gov. Kevin Stitt's focus on safely reopening Oklahoma means the state economy has fared better and the size of potential budget cuts facing lawmakers in 2021 has been reduced. Wallace made those comments after the State Board of Equalization recently provided preliminary estimates of the amount of money lawmakers will have to spend next year.
"I think the governor has done a good job handling the pandemic," Wallace said. "The fact that we were able to keep Oklahoma open has driven the velocity of money in this state and helped the numbers you saw on the board. So when you get down to it, you've got to give the governor some kudos for keeping the economy open, which I know not everybody is always happy about."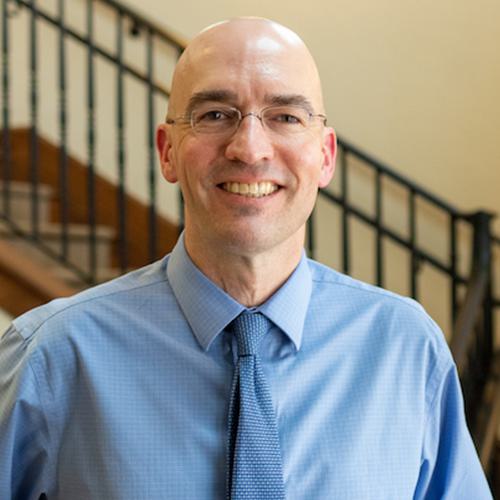 Ray Carter
Director, Center for Independent Journalism
Ray Carter is the director of OCPA's Center for Independent Journalism. He has two decades of experience in journalism and communications. He previously served as senior Capitol reporter for The Journal Record, media director for the Oklahoma House of Representatives, and chief editorial writer at The Oklahoman. As a reporter for The Journal Record, Carter received 12 Carl Rogan Awards in four years—including awards for investigative reporting, general news reporting, feature writing, spot news reporting, business reporting, and sports reporting. While at The Oklahoman, he was the recipient of several awards, including first place in the editorial writing category of the Associated Press/Oklahoma News Executives Carl Rogan Memorial News Excellence Competition for an editorial on the history of racism in the Oklahoma legislature.