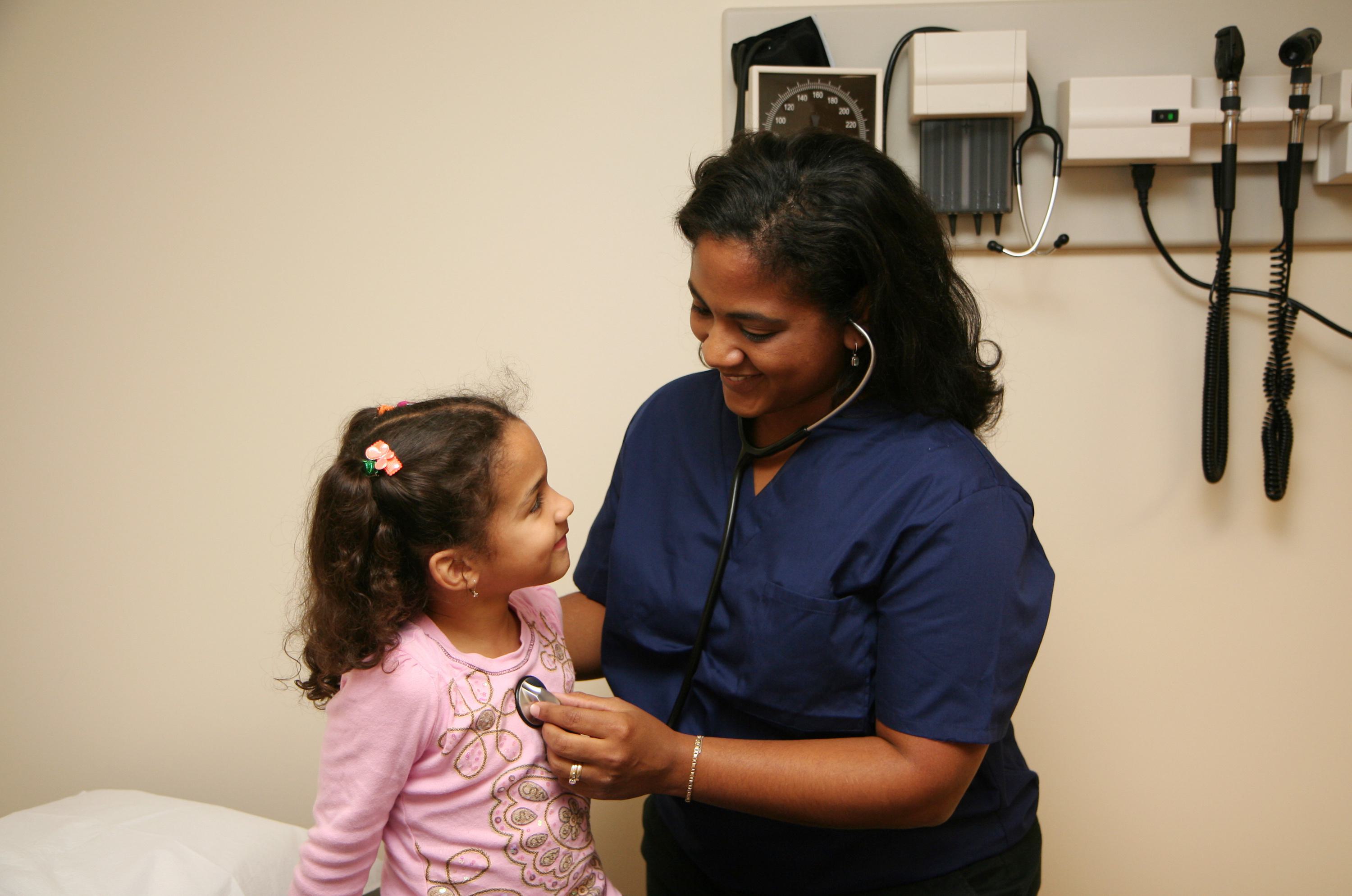 Health Care , Culture & the Family
Ray Carter | April 13, 2020
COVID may reduce health care providers, but encourage innovation
Ray Carter
The government response to COVID-19 has threatened the survival of businesses across the country—including doctors' offices and major hospitals. It's a trend that could significantly impact health care access for months or years to come—but those changes could also encourage innovation that dramatically reforms the doctor-patient relationship and addresses the current system's flaws.
"The thing people forget about physician offices is, regardless of whether they're an independent physician office or they're owned by Mercy, the individual offices are very cash dependent," said Shawn Martin, senior vice president for advocacy, practice advancement, and policy at the American Academy of Family Physicians. "They rely upon cash flow for their operations, and if that cash flow deteriorates or decreases, the operations of the business are vulnerable."
"We've been out there saying for the last four years that our health care system is broken, primary care is broken, and the way they do it just is bad—and this is highlighting it," said Dr. Kyle Rickner, a physician with Primary Health Partners, a direct primary care provider that operates four clinics in the Oklahoma City metro area and charges a simple monthly fee to patients. "Some of my colleagues that work for health systems, it's really gotten bad and they're laying a lot of staff off and doctors are being very negatively affected. If you were in private practice in a fee-for-service (system), this is going to be a massive blow that will be very hard to recover from."
While health care is considered an essential business, government restrictions imposed in response to COVID-19 have included a ban on "elective" surgeries. That has hammered many hospitals' finances while at the same time public fear of contagion has reduced patient volume at many doctors' offices.
A report by the American Academy of Family Physicians (AAFP) predicts most counties in the country could soon face a shortage of family medicine providers if current coronavirus restrictions continue through June. The academy defines a shortfall as occurring when there are more than 3,500 people for every family medical provider.
Nationwide, the association finds there are 750 counties facing a provider shortage today. But, by June, if COVID-19 restrictions are not lifted, the association predicts as many as 1,841 counties will have provider shortages.
The report shows 15 Oklahoma counties had a shortage of providers at the end of March, most of them rural. But by the end of June the report predicts shortages could occur throughout the state, including in urban areas. Of the seven counties in the Oklahoma City Metropolitan Statistical Area, the report shows only Oklahoma County would continue to have a sufficient population-to-doctor ratio by the end of June.
"Cash flow hits the rural communities first, because they have the tightest margins," Martin said. "Even if they're owned by somebody, they still have the narrowest margins, largely because their patients are older and they're all on public health programs—Medicare and Medicaid. The urban and suburban practices are shielded a little bit by the commercial insurance market, but they're still heavily cash dependent. And it doesn't matter what your business is—dry cleaning or restaurant or a family physician's office—if you have a 60-, 70-percent reduction in cash flow, you're in trouble just from an operations standpoint. You can't make rent. You can't make salaries. You're in a lot of financial trouble."
The AAFP says the potential causes of physician attrition include loss of revenue, drastic reduction in hours and staff, and reassignment of doctors to hospital-based COVID-19 care. The AAFP's model assumes a week-over-week reduction of three percent in family physicians, which Martin says is a "worst-case scenario."
"More likely, what you are going to see is a really big one-time departure of physicians from the workforce—maybe 6 to 10 percent in one defined period of time—and then probably a period of calm, and then maybe if the economic stimulus and the social-mitigation strategies were to continue, you might see another 6 to 10 percent," Martin said.
Even so, Martin said the AAFP estimates the reduction in patient volume at many doctors' offices is already between 45 percent and 80 percent "depending upon the location of the physician and the mix of their patients—age, health care needs, etc."
The government's COVID-19 response has not only impacted the financial viability of many doctors' offices, but also hospitals.
Becker's Hospital CFO Report shows that as of April 13 there have been 94 hospitals nationwide that have announced employee furloughs. Integris Health in Oklahoma City is among that number, having announced plans to temporarily close its Portland Avenue campus and furlough workers, including caregivers. Integris reported suspension of "elective" surgeries has reduced its revenues by approximately 50 percent. Officials at Hillcrest HealthCare System in Tulsa have announced that system is furloughing 600 employees for up to 90 days, citing similar revenue challenges.
While COVID-19 is the immediate cause of those announcements, Rickner said the underlying system has created an environment where the negative repercussions of COVID-19 are greater than what would occur in a more market-driven health-care sector.
"I just don't think the corporate model of primary care is what's best at all for physicians or patients," Rickner said. "It's just not a system that works, other than to push revenue downstream to major health systems."
Rickner said the problems of the "fee for service" model and dominance of third-party payers in U.S. health care have been obvious for years but are now especially highlighted by the COVID-19 fallout.
"It creates an ethics dilemma, doesn't it?" Rickner said. "We make our living by how many people we see, but in order to stop the spread in a pandemic, we need to limit visits."
In contrast, doctors operating on a "direct primary care" model like Rickner's firm have been better able to handle patient needs while simultaneously addressing pandemic challenges, he said.
"We've actually had a net growth since this has come out," Rickner said. "We're set up so much better to do all types of video and electronic visits. That's inherently part of what we do anyway, so we were able to maximize that use and we can stay in touch with our patients."
In some cases, he said people who are losing traditional insurance-covered benefits because of COVID-19 fallout are now "coming into our model of care." And Rickner said his practice has also been contacted by some physicians interested in entering the direct primary care field, a trend he expects to continue given the problems created when doctors are otherwise paid on a "the more we do, the more we make" basis.
"That's how revenue is generated—with volume visits," Rickner said. "And that's just not a patient-centered model of care at all. We live in an advanced digital age where we should be able to care for patients by any means necessary, and the remuneration doesn't allow for that. So something like this could not only take patients out, unfortunately, but it could take out practices and it could take out doctors. I certainly hope that this spurs a growth of direct primary care and highlights the value that we have."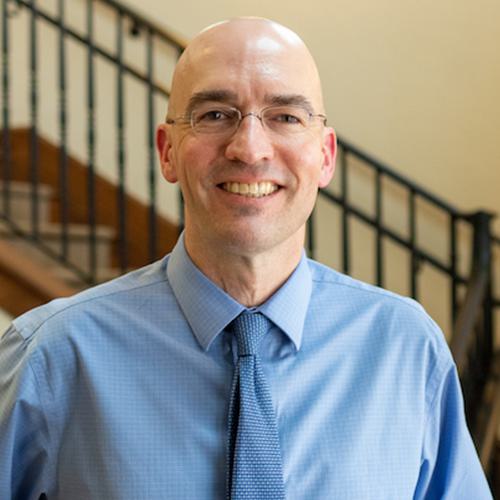 Ray Carter
Director, Center for Independent Journalism
Ray Carter is the director of OCPA's Center for Independent Journalism. He has two decades of experience in journalism and communications. He previously served as senior Capitol reporter for The Journal Record, media director for the Oklahoma House of Representatives, and chief editorial writer at The Oklahoman. As a reporter for The Journal Record, Carter received 12 Carl Rogan Awards in four years—including awards for investigative reporting, general news reporting, feature writing, spot news reporting, business reporting, and sports reporting. While at The Oklahoman, he was the recipient of several awards, including first place in the editorial writing category of the Associated Press/Oklahoma News Executives Carl Rogan Memorial News Excellence Competition for an editorial on the history of racism in the Oklahoma legislature.