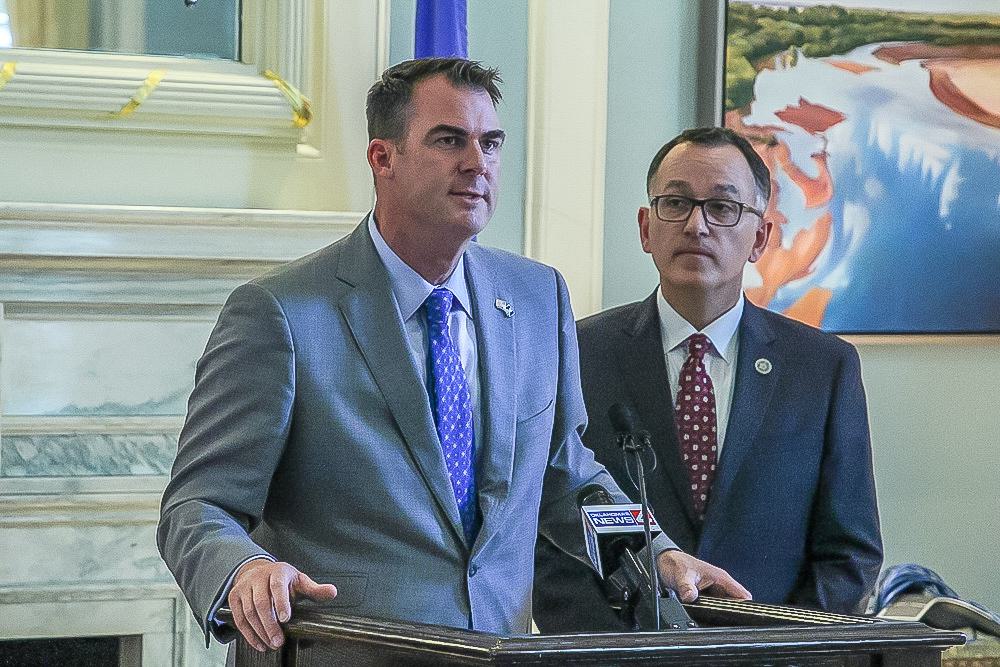 Economy
Ray Carter | November 6, 2019
Data suggest Oklahoma economic growth is slowing
Ray Carter
Continuing the pattern of recent months, new data indicate Oklahoma's economic growth is slowing, suggesting lawmakers may have far less growth revenue to spend next year, based on information provided by State Treasurer Randy McDaniel.
In a release, McDaniel noted that gross receipt collections to the state treasury for October increased less than one percent compared to prior-year numbers. That marks the second consecutive month that has occurred. The lower growth is driven by falling oil-and-gas production tax and sales-tax collections, McDaniel said.
"Gross receipts indicate Oklahoma's economy is continuing to grow, albeit quite modestly, in spite of a pullback in two of the state's major revenue streams," McDaniel said. "Lower energy prices have pushed down gross production receipts. Additionally, for the fourth time in the past five months, sales tax collections are below those of the prior year."
Another economic warning sign came from the Oklahoma Business Conditions Index for October, which fell below growth-neutral for the second time in the past three months. October's rate of 48.7 is down from 50.1 in September, indicating slow to no economic growth in the next three to six months.
However, state unemployment remains low at 3.2 percent.
Monthly collections from all sources totaled $1.14 billion in October, up by $6.1 million, or 0.5 percent, from last year.
However, collections from the gross production tax on crude oil and natural gas fell by almost 30 percent from the prior year, and sales tax receipts were down by about one percent.
The recent slowdown has not yet negated stronger tax-collection growth in preceding months. McDaniel reported that gross receipts for the past 12 months were up by $1.04 billion, or 8.2 percent. During that 12-month time frame, oil-and-gas gross-production tax collections brought in $1.1 billion, up by $246.9 million, or 28.7 percent, from the previous 12 months.
The General Revenue Fund, the state's main operating account, receives less than half of gross receipts with the remainder paid in rebates and refunds, remitted to cities and counties, and apportioned to other state funds. Funding for the state appropriation budget approved annually by the Legislature comes primarily from the General Revenue Fund.
Declines in energy tax collections have historically signaled tight budget years ahead for Oklahoma government since the state economy is so heavily reliant on oilfield activity.
A study released earlier this year by the State Chamber Research Foundation, "Oklahoma Oil & Gas Activity & Tax Contribution," found that falling oil prices produced "a steady, cumulative decline of $1.5 billion (15.4 percent) in total state tax revenue" from the third quarter of 2014 to the fourth quarter of 2016. The report found the gap between collections and forecasts was even greater, totaling $2.25 billion, or 23.7 percent.
The report concluded that a $1 billion reduction in oil and gas industry GDP equates to an average reduction of $102 million in total state tax revenue.
Should the Oklahoma economy enter another downturn, however, state officials are better prepared financially than they were prior to 2014. This year, Gov. Kevin Stitt successfully lobbied the Legislature to set aside $200 million of the state's budget surplus. That sum, combined with existing funds in the state's "rainy day" fund and a subsequent rainy-day deposit, brought state savings up to $1 billion for the first time ever.
When Stitt spoke at the launch of the Fears Fellowship program at the Oklahoma Council of Public Affairs (OCPA) in September, he discussed his focus on savings, saying it was a byproduct of his career in private business.
"If you start a business, you can't spend every single dime every month, or you're going to go out of business," Stitt said. "You have to set aside."
His administration studied past downturns and concluded that a $2 billion savings account would allow the state to weather even the worst downturns without abrupt budget cuts.
"That's my goal, at the end of my term, to have $2 billion in savings," Stitt said.
He noted North Dakota has placed $5.8 billion into its state savings account, and that state's budget totals around $4 billion.
"Two billion is not a big deal," Stitt said. "That's a lot of money, but when you think about the amount that we spend, we have to have that in our savings account."
While a focus on savings today may mean state agency spending increases at a slower pace than what some activists desire, it also prevents abrupt funding reductions during future downturns, Stitt said. The governor voiced a preference for budget stability and planning over rapid spending growth.
"I never want to have to cut core services again," Stitt said.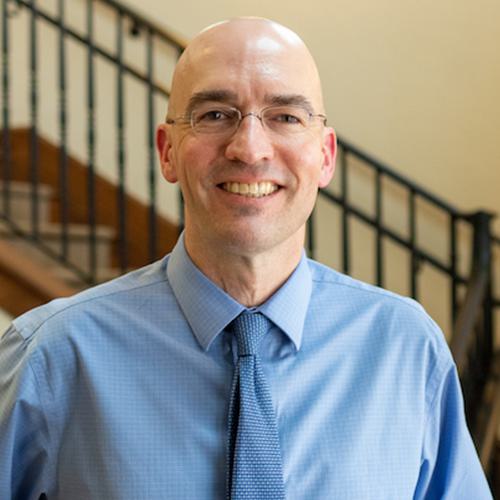 Ray Carter
Director, Center for Independent Journalism
Ray Carter is the director of OCPA's Center for Independent Journalism. He has two decades of experience in journalism and communications. He previously served as senior Capitol reporter for The Journal Record, media director for the Oklahoma House of Representatives, and chief editorial writer at The Oklahoman. As a reporter for The Journal Record, Carter received 12 Carl Rogan Awards in four years—including awards for investigative reporting, general news reporting, feature writing, spot news reporting, business reporting, and sports reporting. While at The Oklahoman, he was the recipient of several awards, including first place in the editorial writing category of the Associated Press/Oklahoma News Executives Carl Rogan Memorial News Excellence Competition for an editorial on the history of racism in the Oklahoma legislature.