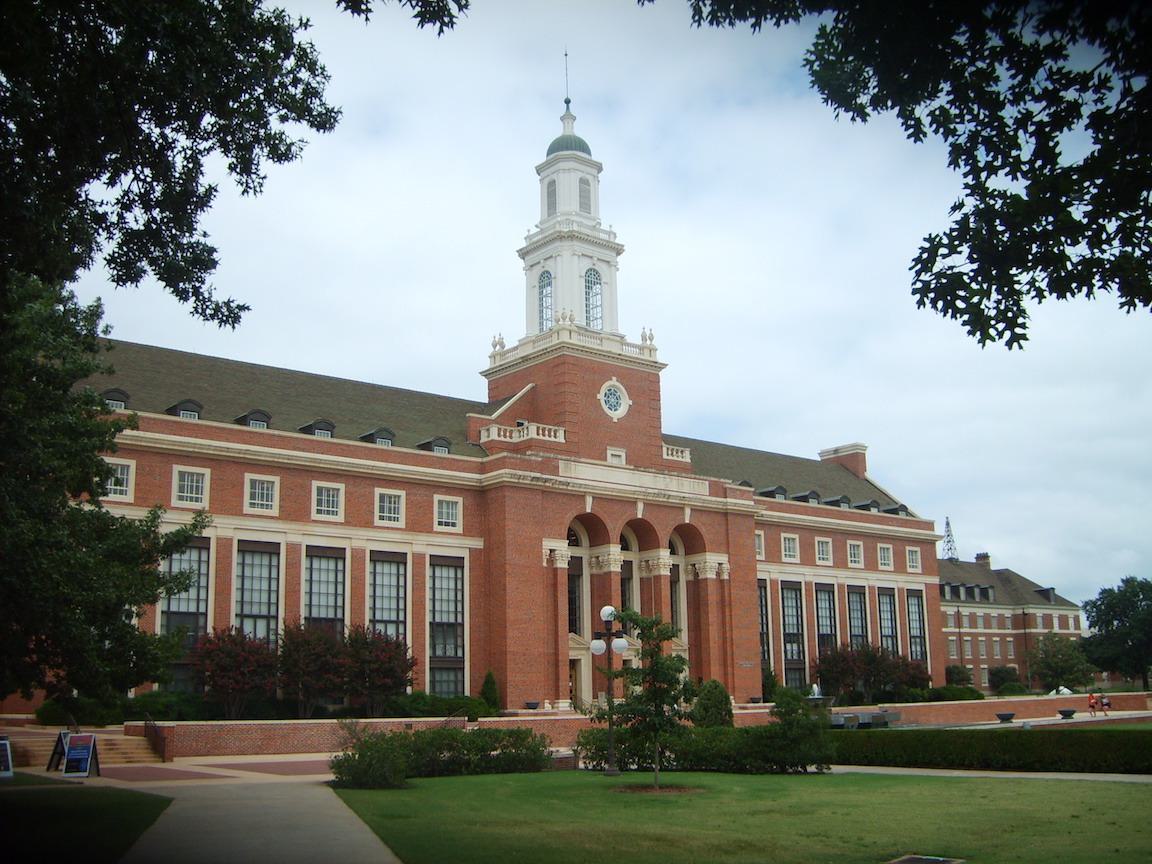 Higher Education
Maddison Farris | January 7, 2022
Despite vaccines, OSU brings back masks
Maddison Farris
Even with COVID-19 vaccines readily available, Oklahoma State University intends to require masking in classrooms under certain circumstances.

For the first two weeks of the semester, and for two weeks after every class exposure, OSU is allowing professors to choose mandatory masks or online learning. An email sent to students and staff on Dec. 31 by Johnny Stephens, OSU's Senior Vice President for Health Affairs, stated, "For the first two weeks, faculty will have the discretion to choose to be fully in-person with masks mandatory, have a hybrid format (part online/part in class) with masks required during the face-to-face portion, or be online only."

The mask-mandate announcement came even as the email admitted to vaccinations being helpful against COVID-19, particularly against the new, less severe, omicron variant.

"Early data also indicates cases of COVID-19 from the omicron variant appear to be less severe than the delta variant, particularly among those who are vaccinated and boosted," the email stated.

According to the OSU official COVID-19 dashboard, more than 50% of students and more than 70% of faculty have received the COVID-19 vaccine. During the Fall 2021 semester, 1,435 positive cases were reported among both students and staff, meaning that roughly 4.8% of OSU's Stillwater campus experienced a coronavirus infection during that time.

When asked if choosing a maskless option was a possibility for professors, the response from the COVID-19 email address, covid19@okstate.edu, restated the announcement and claimed that communication with "state leadership" had taken place.

"Masks are required in classrooms for a temporary period of time, as was required last semester following a positive test. Administration discussed the procedure with state leadership prior to implementing the requirement last fall," read the response email. When asked if professors are allowed to choose not to enforce masks, no response was given.

Dr. Marty Makary, a professor at the Johns Hopkins University School of Medicine, finds masks to be beneficial in some situations but noted the downsides of long-term mask wearing.

"There can be a benefit to wearing a quality mask during an active outbreak," Makary told OCPA's Center for Independent Journalism. "There are downsides to long-term masking. That is, there are implications for learning, the human connection. It can make classroom instruction challenging for a minority of students with disabilities or even the 25% of people who wear glasses."

Makary said that wearing the proper mask at the proper time can offer some protection, but the true effectiveness of varying mask types can be surprising.

"Cloth masks provide almost no benefit. In the cluster randomized control trial, surgical masks reduced transmission by 11%, and that was pre-omicron. It may be even lower with omicron," Makary said. "A KN95 mask will provide more benefit."

Natural immunity is a large topic of discussion in the realm of public health. Makary said that when in the presence of people who have immunity, the necessity of masks is greatly reduced.

"The government ignoring natural immunity is one of the greatest scientific failures of our public health leaders," Makary said. "I think people are hungry for honesty from public health officials, and they want a more reasonable approach."

When asked about the mental health of students, Makary offered both data and sympathy.

"A new Jed Foundation report found that 31% of parents report that the mental health of their children is much worse. Another study found that hospital presentations of young women inflicting self-harm have gone up 51%," Makary said. "So we will probably appreciate the harm being done to students in the future to be much worse than we appreciate currently."


Maddison Farris
Independent Journalist
Maddison Farris is a political science major at Oklahoma State University. A former editor-in-chief of OSU's student newspaper, The O'Colly, she is also a graduate of the NYC Semester in Journalism program at The King's College in New York City and has won several awards for journalism and newspaper design.