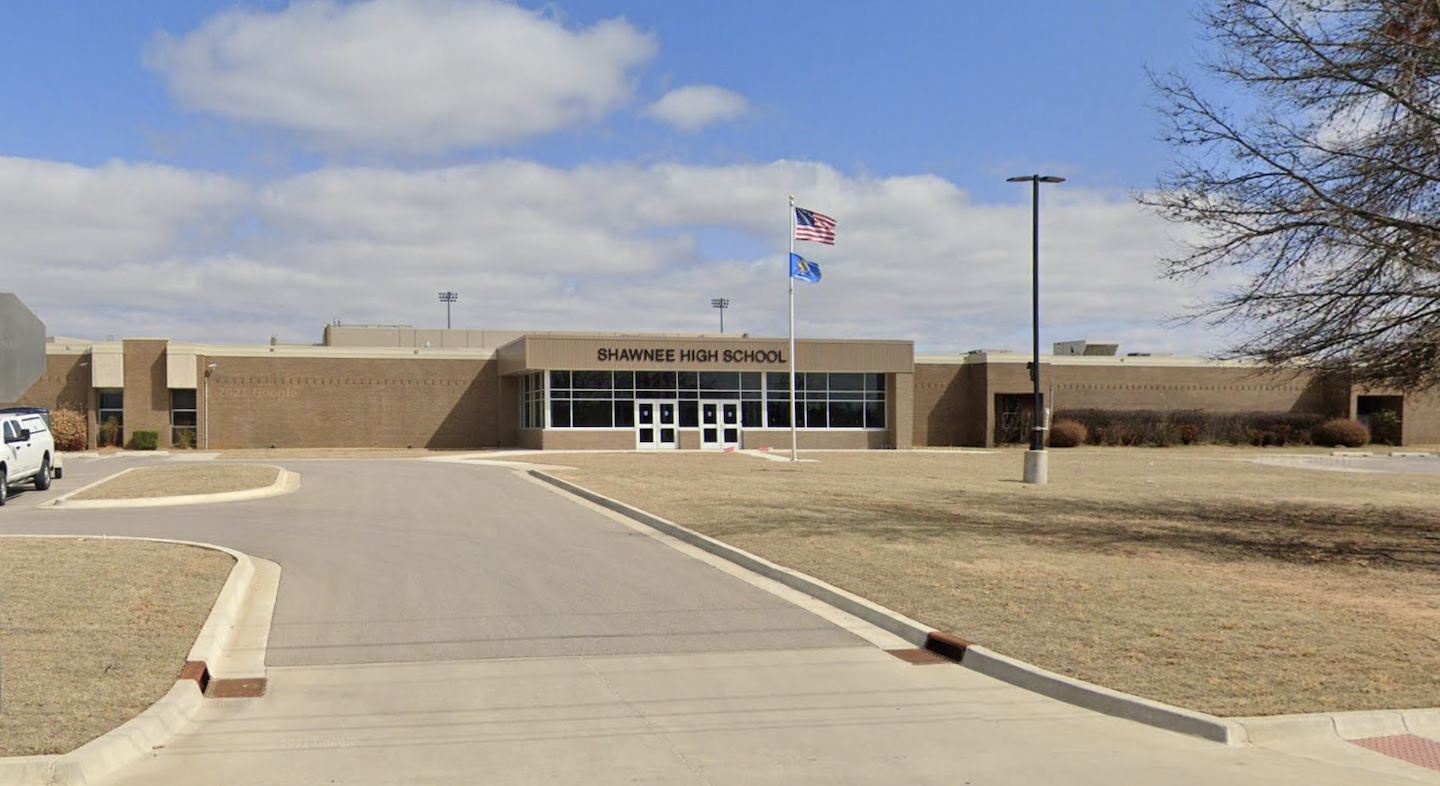 Law & Principles , Culture & the Family
Ray Carter | April 26, 2022
Did state superintendent candidate violate reporting law?
Ray Carter
The 2022 race for Oklahoma State Superintendent of Public Instruction may already be historically notable, but not for a positive reason.
As voters consider the campaign pitches of the five individuals seeking the office, their evaluations will include weighing whether one candidate—current Shawnee Superintendent April Grace—committed a crime by failing to report to law enforcement that a suspected pedophile was on her staff.
Grace has done little to publicly address the issue and has even criticized the police investigation that led to the arrest of Shawnee Assistant Athletic Director Ron Arthur.
What is known is that in July 2021 Arthur was arrested and faces trial on three counts, including first-degree rape.
What is known is that a police investigator found Arthur's school personnel file included numerous reports spread across many years related to concerns about his interactions with students, including during Grace's tenure as head of the Shawnee district, which began in 2016.
What is known is that at least one parent emailed Grace in April 2018 and notified her of alleged abuse going back to at least 2007 and continuing reports that Arthur was grooming male students. But Arthur remained on staff at the school for another three years.
And investigators can find no record Grace ever notified law enforcement about the allegations raised against Arthur, even though Oklahoma has a mandatory-reporter law that requires school employees to report to police any instance of suspected child abuse.
"When this all first started, I spoke with some of the Shawnee detectives, and the only thing that they had on file in regards to anything that they knew of was the original allegations in 2007," said Amber Soule, a deputy sheriff and investigator with the Pottawatomie County Sheriff's Office. "And I've even spoken to the school resource officer, and he was unaware of anything either. So I do not believe anything has ever been reported."
The 2007 report to police that Soule referenced preceded Grace's tenure as Shawnee superintendent and came from a parent.
The Oklahoma Council of Public Affairs reached out to both Grace's campaign and school offices by both email and phone to ask Grace several questions, including whether she ever notified police of concerns about Arthur.
Grace did not respond directly.
The only response provided was a brief comment issued by the district communications coordinator for Shawnee Public Schools that did not directly address the mandatory-reporting issue.
Otherwise, Grace's primary public response has been a public letter written Aug. 19, 2021. Notably, that letter does not reveal whether her office complied with Oklahoma's mandatory-reporting law once she was notified of alleged abuse in 2018 and does not even acknowledge the 2018 report.
Grace's letter even criticized the police investigation that led to Arthur's arrest.
Grace wrote that "some of the information shared publicly from Mr. Arthur's employment record by the sheriff's department was shared without contacting the district for assistance in understanding the content" and claimed that material was "taken out of context from Mr. Arthur's records."
At a recent press conference, Soule discussed some of the materials she found in Arthur's school records during her investigation, saying the file included multiple infractions going back as far as 2007. Soule said Grace placed a written admonishment in Arthur's file on April 25, 2018, regarding allegations of inappropriate comments and actions with student athletes. Soule also said Grace recommended that Arthur be fired. But no termination occurred, although Arthur was suspended from April 25, 2018, to May 4, 2018.
That Grace reportedly felt Arthur committed infractions serious enough to merit firing around the time a parent reported abuse concerns to Grace, yet she apparently did not notify law enforcement, may have violated state law.
Oklahoma law has long required that anyone who has reason to believe a child is a victim of abuse must make a report to the Department of Human Services and current law explicitly states, "Every school employee having reason to believe that a student under the age of eighteen (18) years is a victim of abuse or neglect shall report the matter immediately to the Department of Human Services and local law enforcement." The law also states, "No privilege or contract shall relieve any person from the requirement of reporting …"
Oklahoma law also states that any person who "knowingly and willfully fails to promptly report suspected child abuse or neglect" may themselves be "reported to local law enforcement for criminal investigation." And any person with "prolonged knowledge of ongoing child abuse or neglect who knowingly and willfully fails to promptly report such knowledge" may face felony charges. The law defines "prolonged knowledge" to mean knowledge of at least six months of child abuse or neglect.
At a recent candidate forum, Grace said school officials "can and should be reporting to the state department when you have a situation where you have evidence and facts," but did not mention the requirement to report to law enforcement.
She made similar comments at another candidate forum hosted by the Tulsa 9.12 Project, again mentioning a requirement to report to the Oklahoma State Department of Education (OSDE). Once again, Grace did not mention mandatory reporting to police even as she went on to say, "I think we need a third-party investigative group from the state level that can go into these communities when these things happen and help provide a third-party, objective look at these situations to ensure that we're making sure things are taken care of completely, because these situations are complex."
According to a biography posted on the Shawnee Public Schools website, Grace is an adjunct faculty member at the University of Central Oklahoma and Southern Nazarene University where she teaches master's level classes in subjects that include "education law."
'It's a Huge Problem'
If Shawnee school officials were aware of an alleged predator in their midst, yet did not notify police, it fits a pattern seen in schools nationwide.
Terri Miller, president of Stop Educator Sexual Abuse Misconduct & Exploitation (SESAME), a national organization that focuses on teacher predators and offers resources to parents and victims, said research shows "that in school systems 95 percent of these cases are handled in-house and not reported to law enforcement."
"It's a huge problem," Miller said. "Predators can be allowed to prey on students for decades and not get reported. And this is how they're able to collect as many victims as statistics show. One predator can have as many as 73 victims in their lifetime, and the reason for that is that school systems are not doing their job in making those mandatory reports, getting it in the hands of police so that these people can be arrested, prosecuted, and stopped and removed from schools where they can gain access to more children."
Arthur, who has denied wrongdoing, was hired in 2004 as a teacher and basketball coach. In 2015, he began serving as the assistant athletic director as well as a basketball coach. In 2020, he resigned as the basketball coach but continued to serve as the assistant athletic director.
In 2007, Shawnee parent Delinda Curtis says she notified the then-Shawnee Public Schools superintendent, athletic director, and at least one school board member that her son reported being sexually groomed and mistreated by Arthur. She later filed a report with local police, but nothing came of it.
On April 4, 2018, after being contacted by another mother who reported her son had been targeted, Curtis emailed Grace, warning, "I do not know if there is anything on this coach's file from over ten years ago, but my gut and my son's gut says that this guy has not experienced a miracle cure from what we and professionals outside of the school would consider as 'grooming kids' such as a pedophile would do."
Grace did not respond until April 16, 2018, writing, "As to any courses of action previously taken I do not know at this time. There are certain legal parameters in which we have to operate as I am sure you are aware. Again, I do appreciate you sharing your experience and concerns with me and we take these things very seriously and I do appreciate you taking the time to notify us and share the information."
School officials have repeatedly cited restrictions on personnel issues when questioned about Arthur's alleged longstanding pattern of student abuse and associated administrative neglect.
Following OCPA's request for comment, Cherity Pennington, district communications coordinator for Shawnee Public Schools, said that due to "pending litigation" the school was "unable to discuss more" than what was provided in Grace's Aug. 19, 2021, letter, and said officials "hope to be able to provide further clarification in the future" as proceedings begin in Arthur's trial.
In her Aug. 19, 2021 letter, Grace said that "transparency in the case of personnel matters is difficult" and claimed she could not address allegations of wrongdoing "at the district level" because "it is against the law."
Such responses have aggrieved many Shawnee parents and officials.
"What we have seen in Shawnee is hiding behind personnel rules, hiding behind executive session, and a pattern of intimidation," state Sen. Shane Jett, R-Shawnee, said during a recent press conference where he was joined by law enforcement, parents, and Shawnee citizens.
Jett said the allegations in Shawnee stretch across the administration of three separate superintendents, "any one of whom could have done the right thing and stopped this from occurring, and for whatever reason used very light, lenient reprimands."
Jett, who said he has met with roughly 30 Shawnee parents who have discussed Arthur's alleged abuse of students, recently sent a letter to Oklahoma Attorney General John O'Connor, requesting a grand jury investigation of potential "cover-up" by officials in the Shawnee Public School District regarding allegations against Arthur.
"The alarming thing that I discovered throughout my hours of interviews is that this narrative is not merely one of sexual predation by the alleged pedophile, Ron Arthur, but also a systemic pattern of school administrators and school board members ignoring his behavior and/or actively protecting Arthur rather than the children he victimized," Jett wrote.
But even if school officials deliberately ignored abuse by failing to report it to police, it is possible that none of them may face charges.
"Failure to make a report is usually a misdemeanor—a $1,000 fine, six months in jail, perhaps," Miller said. "But the statutes of limitations are also very short on those, so this is the problem with the prosecutors is that when it comes to light that folks have failed to make those mandatory reports, they can't prosecute them because the statutes of limitations are so short. For instance, most of them are a year. One year from the time the person fails to make the report—not from the time that it is discovered that they failed to make a report."
The general statute of limitations in Oklahoma is three years after the commission of a crime, and those who fail to report abuse face only misdemeanor charges for a first offense unless prolonged knowledge of abuse is involved, which can result in a felony charge.
Miller said other states are amending their laws to better address those who fail to report abuse.
Texas and Connecticut have both made failure to report a felony and increased the statute of limitations, she said. According to the Child Welfare Information Gateway, individuals in Florida face felony charges with a sentence of up to five years in prison for failure to report. In California, Miller said lawmakers expanded the statute of limitations to five years in 2018, but she said even a five-year window is often too short.
"The average age a child-sexual-abuse victim comes forward is 42 years of age," Miller said. "So those statutes have long run out."
SESAME supports amending the statute of limitations so that not only child abusers, but those who allowed abuse to occur, face consequences.
"We believe that it needs to be an ongoing, continuous crime where there is no statute (of limitations) so that the folks that failed our children in protecting them are going to be held accountable," Miller said. "I believe it's child endangerment. It is deliberate child endangerment. And to me it's no different than a parent leaving a child in a hot car or an animal in a hot car. When you're leaving a child predator in a classroom full of children, you are deliberately endangering those children, and it should be dealt with as a felony offense."
For now, families in Shawnee await the outcome of Arthur's trial as Grace continues her campaign.
Grace's campaign website declares herself the "children's advocate" and says she "works hard to create a healthy culture and commitment to students and employees." She received the Oklahoma Association of School Administrators Superintendent of the Year Award in 2021, the same year Arthur was arrested.
Photo: Google Earth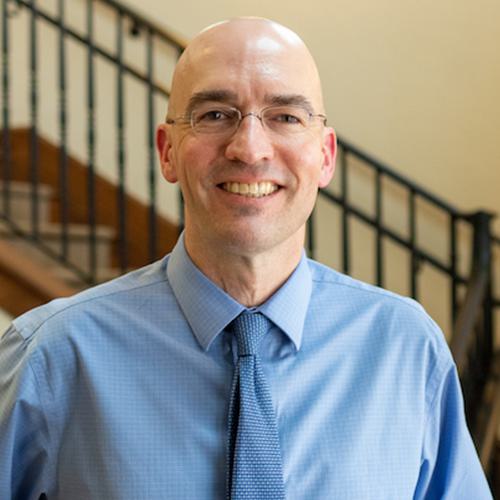 Ray Carter
Director, Center for Independent Journalism
Ray Carter is the director of OCPA's Center for Independent Journalism. He has two decades of experience in journalism and communications. He previously served as senior Capitol reporter for The Journal Record, media director for the Oklahoma House of Representatives, and chief editorial writer at The Oklahoman. As a reporter for The Journal Record, Carter received 12 Carl Rogan Awards in four years—including awards for investigative reporting, general news reporting, feature writing, spot news reporting, business reporting, and sports reporting. While at The Oklahoman, he was the recipient of several awards, including first place in the editorial writing category of the Associated Press/Oklahoma News Executives Carl Rogan Memorial News Excellence Competition for an editorial on the history of racism in the Oklahoma legislature.