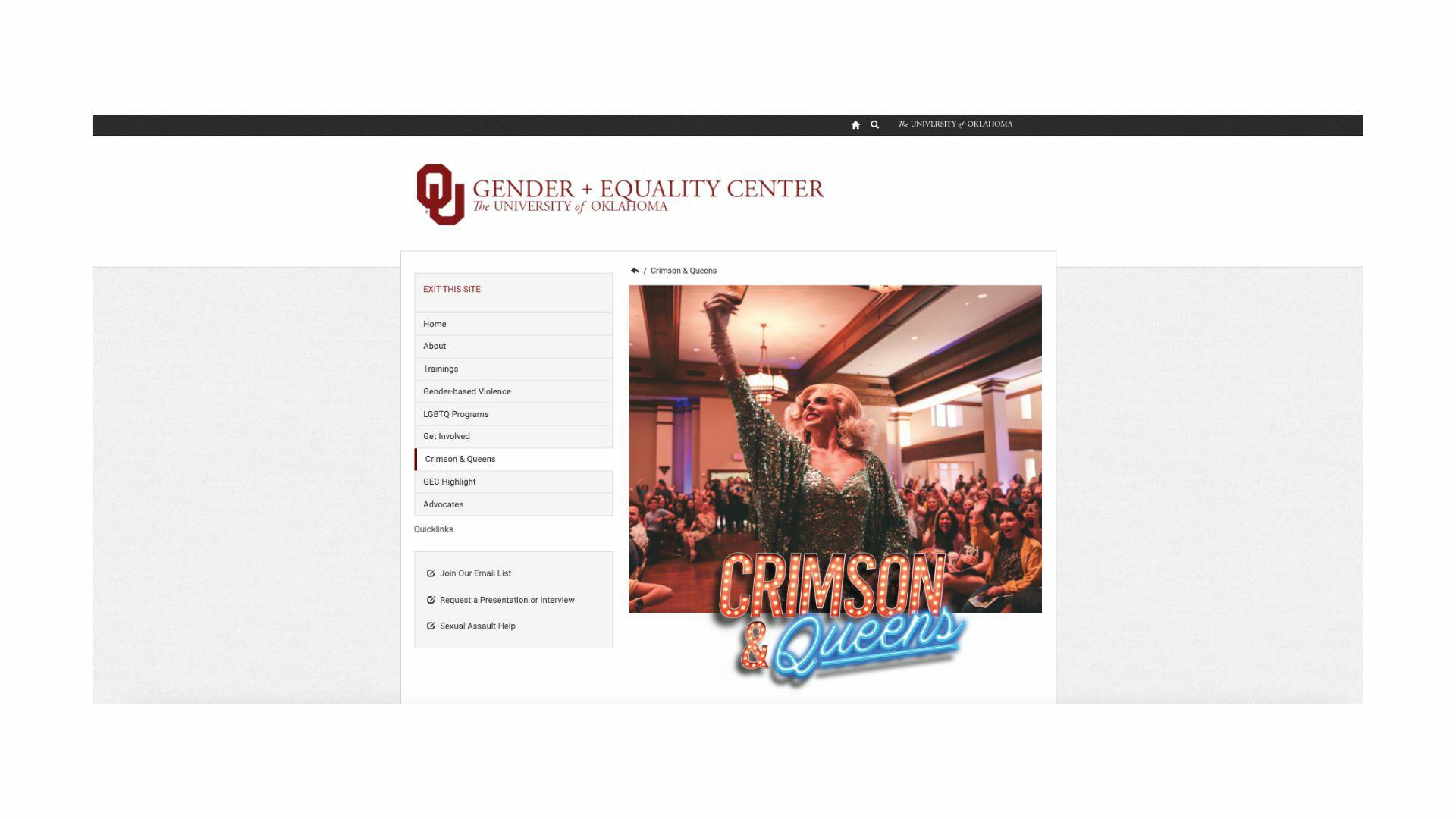 Higher Education , Culture & the Family
Ray Carter | February 15, 2023
Oklahoma colleges spent $83 million on 'diversity' programs
Ray Carter
Oklahoma's public colleges have spent at least $83.4 million on "diversity, equity, and inclusion" (DEI) programs and personnel over the last decade, including $10.1 million in the current school year, according to estimates released by state higher-education entities.
While proponents tout DEI programs as a way to help people from divergent backgrounds get along, in practice many of the programs have been associated with discriminatory concepts and activities that have prompted civil-rights complaints or even lawsuits.
In his recent State of the State address, Gov. Kevin Stitt urged Oklahoma colleges to refocus their efforts on valid educational activities.
"When we send our kids to college, we expect our tuition to pay for their education, not their indoctrination," Stitt said. "I want our universities to have less DEI officers and more career placement counselors."
The amount of DEI spending at colleges became public due to the efforts of the Stitt administration.
State Superintendent of Public Instruction Ryan Walters, who also serves as secretary of education for Stitt, submitted a letter to Allison Garrett, chancellor for the Oklahoma State Regents for Higher Education, that requested "a full outline and review of every dollar that has been spent over the last ten years on diversity, equity, inclusion." The letter also asked for information on the number of staff employed by colleges for DEI programs.
In a letter accompanying the response, Garrett said that "diversity, equity, and inclusion efforts at our college and university campuses are designed to facilitate student engagement and provide support services to students with varied backgrounds and needs." Garrett also claimed that some federal programs and college-accreditation entities mandate DEI programs.
In many instances, the listed DEI expenditures are described in very broad terms that provide little insight into what specific concepts were espoused or actions required of students, such as "programming celebrating diversity," "program supports," and "workshops."
But in instances where specificity was provided, the report showed that DEI expenditures at Oklahoma colleges have included funding for drag-queen performances, a program on fostering "Trans and Non‐Binary Resilience," so-called "antiracist" training, and a presentation on "Black Jesus."
The University of Oklahoma reported spending funds on online bias trainings and sponsoring the annual Crimson & Queens drag show.

"I would expect that there is massive underreporting throughout the country of DEI expenditures, and I would be startled if Oklahoma's public universities are an exception to the rule." —David Randall, National Association of Scholars
Oklahoma State University reported that it has one program that "addresses important national and local issues that affect the LGBTQ community as a whole," including programs such as "Fostering Trans and Non‐Binary Resilience."
Northwestern Oklahoma State University reported spending money for Shewanda Riley of Tarrant County College, Texas, to present three talks in 2020, including, "The Gospel According to Black Jesus: Race, Religion, and Identity."
Western Oklahoma State College's report included a National Council of Teachers of English 2021 Convention on Equity, Justice, and Antiracist Teaching. Major leaders of the "anti-racist" movement have acknowledged it involves deliberate discrimination based on skin color.
Ibram X. Kendi, author of "How to Be an Antiracist," has expressly written that "if racial discrimination is defined as treating, considering, or making a distinction in favor or against an individual based on that person's race, then racial discrimination is not inherently racist."
"The only remedy to racist discrimination is antiracist discrimination," Kendi wrote. "The only remedy to past discrimination is present discrimination. The only remedy to present discrimination is future discrimination."
East Central University reported hiring the Oklahoma Center for Community and Justice to provide trainings to campus leaders. A July 22, 2021, post on the OCCJ website defended the use of Critical Race Theory in education, stating that Critical Race Theory "provides a lens through which we can recognize that the United States has a long history of white supremacy and policies that benefit white people above all others."
Murray State College reported spending money on books about "Erasing Institutional Bias" and similar topics, along with rainbow pins for faculty and staff who choose to wear them.

Northeastern State University reported funding a "Feminists and Social Activism" course, and another course "related to diversity and ethics within law enforcement, courts, and corrections" in which emphasis was "placed on police, prosecutors, defense attorneys, judges, probation and parole officers, and correctional officers."
Oklahoma City Community College reported spending funds on a workshop to review terminology "used to define sexuality and sexual orientation to better navigate conversations," as well as a training course on ʺBias Based Policingʺ to "teach officers prevention strategies for bias in police work." OCCC also had a "Which Lives Matter" training.
Oklahoma is not the only state where officials are seeking an accounting of DEI spending at state colleges and universities.
The Oklahoma State University Office of Multicultural Affairs announced that it was hosting a "Drag Queen Story Hour" that was "geared towards ages 2-8."
In response to a directive from Florida Gov. Ron DeSantis, 12 state universities reported spending, collectively, $28 million on DEI and Critical Race Theory programs and personnel. However, officials with DeSantis' office have argued that the schools "significantly misreported and under-reported" total spending, citing several programs uncovered by the governor's staff that were not included in the universities' report.
One national expert says it is likely that most state colleges and universities are lowballing their DEI spending.
"I would expect that there is massive underreporting throughout the country of DEI expenditures, and I would be startled if Oklahoma's public universities are an exception to the rule," said David Randall, director of research at the National Association of Scholars. "Oklahoma needs detailed budget transparency for higher education—along with the ability for policymakers to impose a line-item veto on university expenditures. Even then, mass nonfeasance and malfeasance may disguise DEI expenditures. Oklahoma's policymakers need to appoint reformist board members, presidents, and deans both to remove DEI staff and programs and to ensure compliance on campus."
It is not yet known if Oklahoma colleges have underreported DEI expenditures or used broad categories as a catch-all.
While OU reported funding a campus drag show, OSU's report did not explicitly report paying to support drag-queen performances. However, the Oklahoma State University Office of Multicultural Affairs announced in 2022 that it was hosting a "Drag Queen Story Hour" that was "geared towards ages 2-8."
Various trainings at Oklahoma universities also appear to involve DEI or Critical Race Theory concepts, and it is not clear if spending on all those programs is included in the report provided to the Stitt administration.
A 2021 University of Oklahoma employee training workshop declared the fact that a person is born either male or female is nothing but a false "binary box" established by Western and American societies.
A range of Oklahoma State University documents, obtained through an open-records request by the organization Do No Harm, described the idea that heterosexuality is the prevalent norm in society as a Western "system of power" and dismissed biological sex as an "ambiguous" term.
Some Oklahoma college DEI efforts and trainings have allegedly violated students' constitutional rights in recent years.
In 2022, state Rep. Justin Humphrey, R-Lane, said he had received reports that officials at the University of Oklahoma forced student athletes to participate in a 2020 "unity march" that allegedly included support for political organizations such as Black Lives Matter.
A former University of Oklahoma women's volleyball player sued the college in 2021, saying athletes had been forced to watch and discuss a political documentary that compared former President Donald Trump and his supporters to violent segregationists in the 1960s, and that coaches retaliated against her for voicing disagreement with that premise. The lawsuit said that "in 2020, the schedule for the OU women's volleyball team changed dramatically in that the Defendants, for several months, emphasized discussions about white privilege and social justice rather than coaching volleyball."
Randall said DEI expenditures on staff may have the greatest impact even when spending on programs exceeds the cost of those salaries.
"Small expenditures can also have an outsize effect," Randall said. "For example, one diversity officer can sit on no end of appointment and tenure committees and ensure that the incoming faculty has been screened to include only DEI activists."
[For more stories about higher education in Oklahoma, visit AimHigherOK.com.]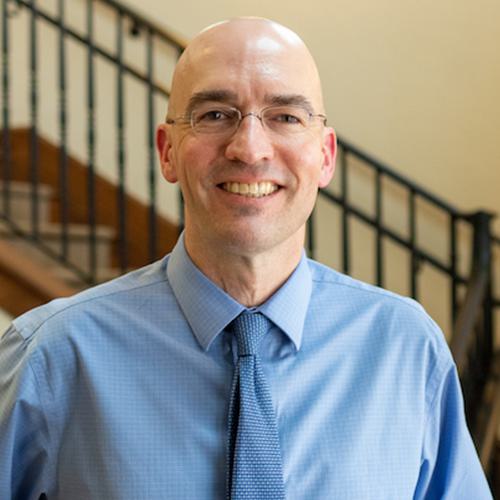 Ray Carter
Director, Center for Independent Journalism
Ray Carter is the director of OCPA's Center for Independent Journalism. He has two decades of experience in journalism and communications. He previously served as senior Capitol reporter for The Journal Record, media director for the Oklahoma House of Representatives, and chief editorial writer at The Oklahoman. As a reporter for The Journal Record, Carter received 12 Carl Rogan Awards in four years—including awards for investigative reporting, general news reporting, feature writing, spot news reporting, business reporting, and sports reporting. While at The Oklahoman, he was the recipient of several awards, including first place in the editorial writing category of the Associated Press/Oklahoma News Executives Carl Rogan Memorial News Excellence Competition for an editorial on the history of racism in the Oklahoma legislature.