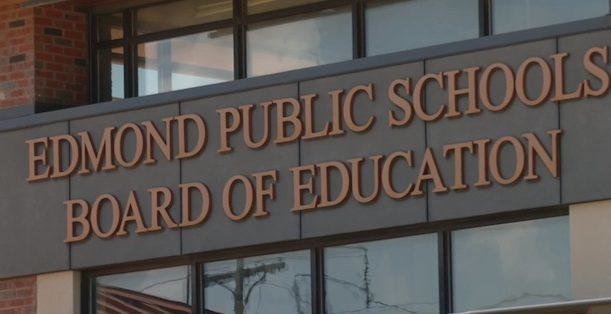 Education
Ray Carter | January 6, 2022
Edmond Public Schools to appeal judge's ruling
Ray Carter
Edmond Public Schools plans to appeal a judge's order that prevents the district from quarantining healthy children as part of its response to COVID-19, even though the judge found that quarantine policy was "irrational," provided "no benefit" in reducing COVID spread, and imposed "tremendous harm" on students.
"The district has decided to appeal the temporary injunction issued by the District Court of Oklahoma County on December 7, 2021," said Susan Parks-Schlepp, director of communications for Edmond Public Schools, in a written statement. "The injunction prevents Edmond Public Schools from temporarily quarantining unvaccinated students who are in close contact with a positive case of COVID-19, which is the protocol recommended by federal, state, and local public health officials. Edmond disagrees with the Court's decision that the temporary quarantining of unvaccinated 'close contact' students, based upon guidance from public health experts, violates the Equal Protection rights of these students."
One parent believes the appeal is intended mostly to impose financial strain on the families who challenged the district's policy.
"How much more money do you want to take from these parents, for us to dish out more money for lawyers, so you can try to prove a point?" said Edmond parent Theresa Epperly. "That's the way I look at it."

Edmond officials did not say how much money the school district has spent on the case or how much the district anticipates spending on the appeals process.
By pursuing the appeal, Epperly said Edmond school officials are trying to send the message that "no parent can stand up to them" and that the district will "do anything financially to make sure that they don't," calling the appeal "a power trip."
Beginning Aug. 18, 2021, Edmond schools imposed a COVID-19 vaccination policy that required quarantining of unvaccinated students after potential exposure for seven to 10 days. Vaccinated students who did not test positive were not subject to quarantine.
Edmond parents filed a lawsuit challenging that policy on Sept. 14 and were ultimately joined by Oklahoma Attorney General John O'Connor, who sided with the parents in an amicus curiae brief filed in the case.
Parents testified that Edmond's quarantine policy imposed significant emotional and educational harm on some students.
Emelie Garrelts testified that her child, who has been diagnosed with an adjustment disorder, began frequently talking about death while quarantined. Brenna Harris reported her child—who has autism and suffers from severe behavioral problems including anxiety, self-harm, and regression—suffered significant emotional deterioration during quarantine. Lindsay Frace testified that the quarantine grossly exacerbated her child's underlying anxiety, which led to suicidal tendencies.
None of the plaintiffs' children ever tested positive for COVID-19.
In December, Oklahoma County District Court Judge Don Andrews enjoined Edmond Public Schools from enforcing its COVID-19 quarantine policy. His order said the district's policy likely violates the equal-protection rights guaranteed to students by the Fourteenth Amendment to the U.S. Constitution.
"The District quarantined unvaccinated-yet-healthy children based on concern that some of those students could become asymptomatic transmitters of COVID-19," Andrews' order stated. "But evidence before the Court shows that in practice, the policy of removing unvaccinated-yet-healthy children from the classroom provided no benefit in slowing the spread of COVID-19. The policy did, however, inflict tremendous harm on some of those students, pushing some to the brink of suicide, while causing others to fall significantly behind in their studies. The District's policy is irrational and fails to balance any of the known dangers associated with quarantining children against the fear of asymptomatic spread among unvaccinated students."
The judge noted that the number of COVID-19 positive cases within the Edmond district "followed a similar trend and pattern as those districts without a close-contact policy solely for unvaccinated children," and that expert testimony showed "fully vaccinated students are capable of transmitting COVID-19 too." As a result, he concluded that the plaintiffs' "have established that unvaccinated children are prima facie identical in all relevant respects to those students who are fully vaccinated."
Andrews' order stated that "there is no reasonably conceivable state of facts that can justify the differential treatment between vaccinated and unvaccinated students at issue here." Without an injunction, Andrews' order stated that the Edmond school district's quarantine policy "will continue to do irreparable harm to Plaintiffs' children."
Edmond officials did not say how much money the school district has spent on the case or how much the district anticipates spending on the appeals process.
"I do not have that information," Parks-Schlepp stated.
She referred all questions about Edmond's legal expenses to the Center for Education Law, which is representing the district.
As of publication, the Center for Education Law had not responded to a request for that information.
Epperly said Edmond's appeal is only "wasting money, taxpayer dollars."
"They're taking our money and they're trying to exploit the parents and the kids, and not doing the best thing for the children," Epperly said. "It's all just to prove a point. It's all about control."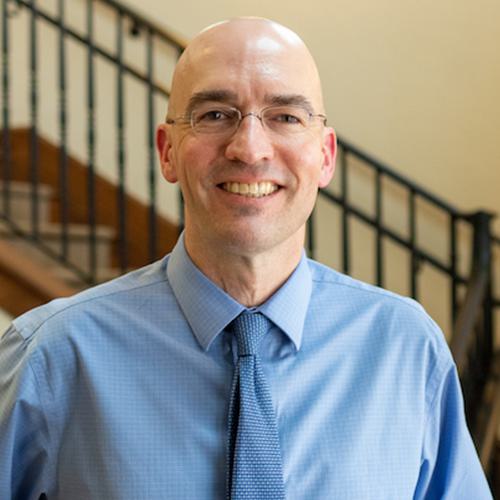 Ray Carter
Director, Center for Independent Journalism
Ray Carter is the director of OCPA's Center for Independent Journalism. He has two decades of experience in journalism and communications. He previously served as senior Capitol reporter for The Journal Record, media director for the Oklahoma House of Representatives, and chief editorial writer at The Oklahoman. As a reporter for The Journal Record, Carter received 12 Carl Rogan Awards in four years—including awards for investigative reporting, general news reporting, feature writing, spot news reporting, business reporting, and sports reporting. While at The Oklahoman, he was the recipient of several awards, including first place in the editorial writing category of the Associated Press/Oklahoma News Executives Carl Rogan Memorial News Excellence Competition for an editorial on the history of racism in the Oklahoma legislature.